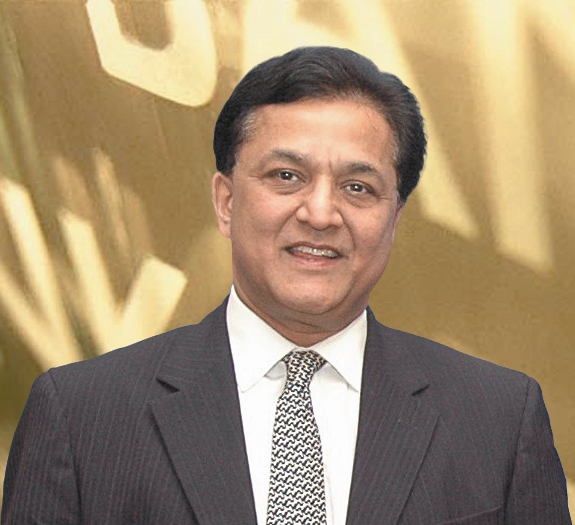 Ahmedabad, January 06, 2016:  The Institute of Rural Management, Anand (IRMA) today felicitated
Mr. Rana Kapoor, Managing Director & CEO, YES BANK for his "Exemplary Contribution to Agribusiness in Emerging Economies" at the international conference on 'Agribusiness in Emerging Economies' in Anand. The Institute of Rural Management-Anand (IRMA) is hosting a two-day international conference on agri-business in emerging economies in collaboration with Syracuse University's Whitman School of Management, and the Journal of Agribusiness in Developing and Emerging Economies (JADEE).
The award was conferred by Shri Devusinh Jesingbhai Chauhan, hon'ble member of parliament from Kheda, Gujarat in the presence of  Prof. Ramesh Chand, NITI AYOG (Chief Guest), Ms. Jayanti Ravi, IAS, Development Commissioner, Rural Development – GoG, Mr. R.S.  Sodhi, MD, GCMMF, Dr. Samarendu Mohanty, IRRI and Dr. Jeemol Uni, Director, IRMA. This honor is an acknowledgement of Mr. Rana Kapoor's exemplary contributions in promoting the growth of agribusiness in India.
Dr. Jeemol Uni, Director, IRMA highlighted, "IRMA's endeavour has been to promote food & agribusiness and livelihood generation related R&D, education and skill development. Towards this, we are pleased to recognize leaders like Mr. Rana Kapoor, who have provided great thought leadership and commitment to this sector, and through YES BANK made significant contributions to the agri & rural entrepreneurship sectors, which is crucial for our Nation, India".
On receiving the honor, Mr. Rana Kapoor, Managing Director & CEO, YES BANK, said, "Agribusiness in India has tremendous potential of being transformed into a vibrant sector and I strongly believe that growth in high value agriculture, increased farm productivity and enhanced investments will boost the sector's GDP contribution. YES BANK is focused at creating an enabling financial and supply chain environment that are much needed to boost investment-led growth and ensure food and nutritional security for the Nation. It is truly humbling for me to receive this admiration from IRMA – a pioneer in promoting agri-markets in India."
The conference witnessed a confluence of eminent scholars, practitioners and policy makers from around the world who presented their research and expertise on agribusiness in the developing and emerging economies.