The Institute of Steel Development and Growth (INSDAG) the apex body dedicated to spreading awareness about the consumption and production of steel in India has helped create a documentary film christened "Steel : with you, all through". The 28 minute film directed by Asha Samsi and created by R. N. Productions not only traces the story of Indian Steel production to its roots but also provides a holistic view of the domain and its dynamics – especially in the context of an emerging India seeking to keep its tryst with a destiny of steel.
"Steel touches our lives in myriad ways, yet its story has largely been left untold. It is unfortunate, but a fact that steel, which is almost a ubiquity, is almost like a tragic hero, unsung and unacknowledged. It is to set this glaring anomaly right that we took on us the task of creating this film – which we hope, will be the primary weapon in our arsenal to bring down the ignorance and spread the word" said Sushim Banerjee, the Director General of INSDAG and the prime mover behind the film.
The film, thoughtfully crafted with an enlightening narrative and gripping images has been enriched by the words of industry stalwarts, a virtual who's who of Indian Steel: H.M. Nerurkar, C.S. Verma, Ravi Uppal, Sajjan Jindal, A.P.Chowdhury and Dilip Ommen among others.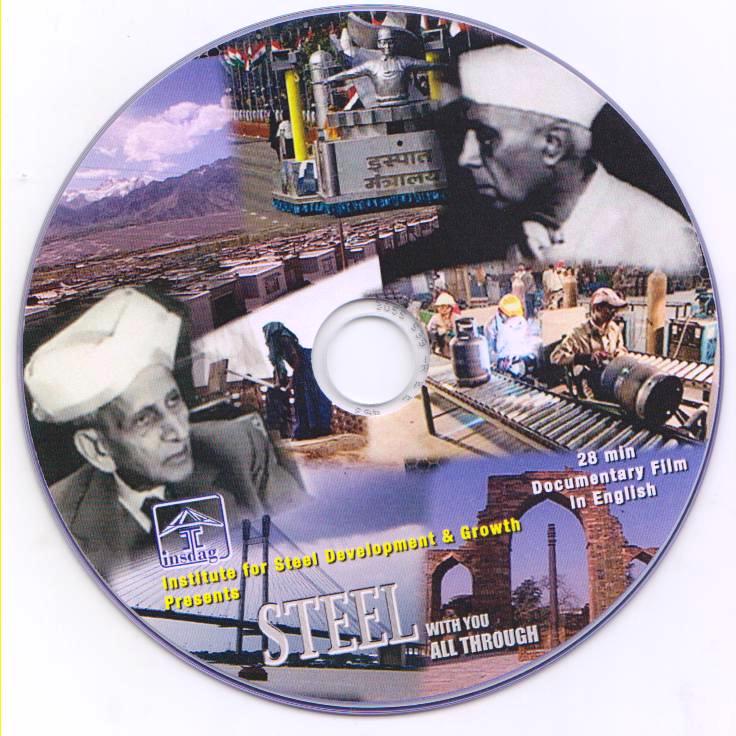 INSDAG, whose stated mission is to "work in unison with all the stakeholders in the steel industry so as to evolve ways and means of more efficient usage of steel and provide optimum value to the customers" has plans to come up with multiple versions of the film to spread the message more effectively and efficiently. Also on the cards is a follow up film which will go into the minute details with a view towards spreading awareness and ensuring better consumption of steel, especially in the rural areas of the Nation.
Institute of Steel Development & Growth (INSDAG), a non-profit making member based organization established by the Govt. of India (Ministry of Steel) and the major steel producers of the country. Established in line with Steel Construction Institute (SCI), UK, the Institute primarily works towards the development of advanced design methodologies & technical marketing by expanding applications of steel in different segments of industry, upgrading skills & know-how, creating awareness among potential users and communicating the benefits of steel vis-à-vis other competitive materials. The founding members of INSDAG include major steel companies like SAIL, TATA STEEL, JSW STEEL, RINL, Essar Steel, Ispat Industries and JSPL apart from the distinguished Govt. Bodies like Ministry of Steel.
For More Information visit : http://www.steel-insdag.org