Over 600 students from 21 schools participated in a day-long event to celebrate love for Biology
Bangalore, August 6, 2016: The Infosys Science Foundation (ISF) in association with Sishu Griha Montessori and High School, today organized the fifth edition of Limit Infinity, an inter-school fest aimed at fostering interest in science among school students. Over 600 students from 21 schools participated in the day-long event that was hosted by Infosys at its campus in Electronics City.
The central theme for this year's event was Biology, where students celebrated and discovered 'Life'. The event featured interesting sessions that demystified Biology in a fun and fascinating way. Some of the engaging sessions that captured the attention of the audience were Catch the Word, Quizzes, and What if – an elocution/extempore competition. In the previous years, Limit Infinity aimed at inspiring love for subjects such as Physics and Math and also encouraging students to pursue careers in Science.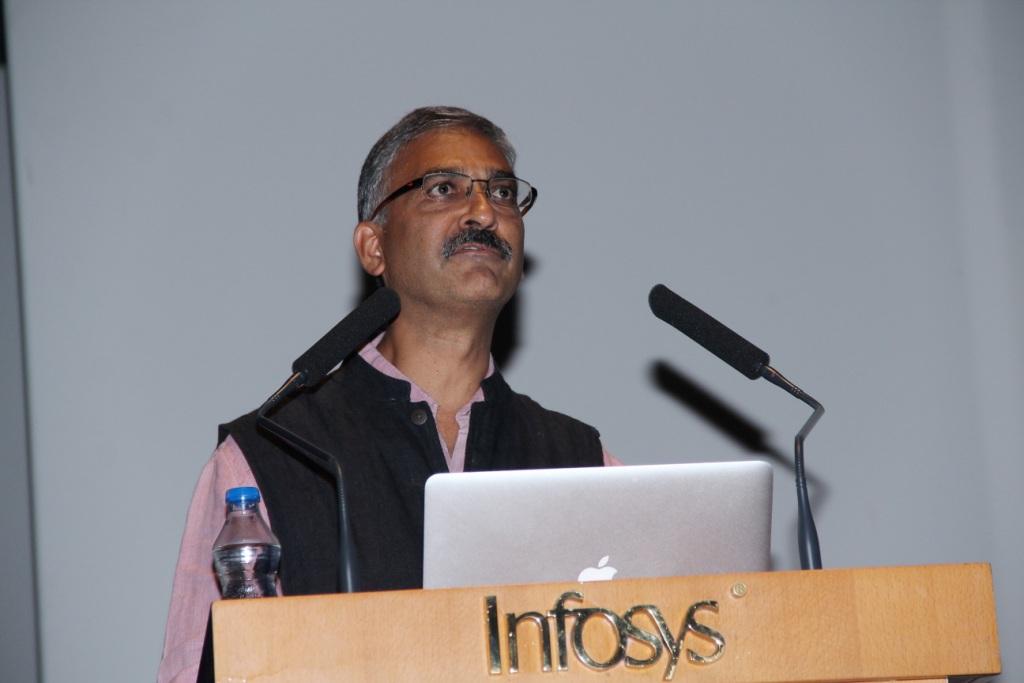 The event also featured an engaging lecture on 'Is Biology Unique? Or can we ever understand the inner workings of a living cell? 'by Prof. Satyajit Mayor, Infosys Prize Laureate 2012, Life Sciences and Director of National Centre for Biological Sciences, Bangalore. Prof. Mayor's lecture focused on areas of his recent research – the cell – the most basic unit of life. He elucidated on how Biology bonds naturally with Math, Physics and Chemistry, and spoke of various career avenues for the subject.
Speaking on the occasion, Mr. S.D. Shibulal, President, Board of Trustees, Infosys Science Foundation said, "Biology is more than just looking at a specimen under a microscope. It is about discovering oneself and the entire world around. It plays a significant role in the country's health agenda. With life sciences paving the way forward for biological research, we chose Biology as the theme, to create curiosity and kindle interest amongst the young minds. This stream of Science has come a long way over the centuries, and this event will allow the children to explore and appreciate the fascinating facets of Biology."
About the Infosys Science Foundation
The Infosys Prize is awarded under the aegis of the Infosys Science Foundation, a not-for-profit trust instituted in 2009. The Infosys Science Foundation is funded by a corpus which today stands at over INR 140 Crore (USD 20 million), contributed by the former Board of Directorsand senior management at Infosys.
For more information, please visit www.infosys-science-foundation.com.