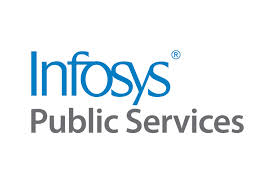 Will simplify access to important social programs like Food and Cash Assistance for 200,000 DC residents
Washington, D.C., United States; June 10, 2016 — Infosys Public Services Inc., a US-based subsidiary of global consulting, technology and next-generation services company Infosys (NYSE: INFY), and the District of Columbia Department of Human Services, today announced the achievement of a milestone in their joint project, the District of Columbia Access System (DCAS). This project aims to modernize the District's complex eligibility and enrollment system for food assistance, cash assistance, and other social services benefit programs. The District received permission from Food and Nutrition Services (FNS), an agency within the US Department of Agriculture (USDA), to move this new system into the pilot production phase. The pilot phase is the federally-mandated final test phase before the system is allowed to launch. Entering this phase requires the system to meet pre-set quality criteria and to be approved by the FNS oversight team in order to move forward.
Application development was accomplished in six months and the testing phase, made up of over 9000 test cases, was completed in 8 weeks. This process took significantly less time than other states implementing similar systems, along with a substantial cost savings over the average cost in other states.
DCAS replaces the District's decades-old legacy system with a more scalable, agile, and citizen-centric solution. Built on the IBM Cúram social program management solution, the new system will improve the management of important social services programs for over 200,000 residents by  collecting more detailed information about each person, automating case administration, determining integrated eligibility, issuing benefits and, in the future, it will provide an online self-service option for  citizens.  The system will eventually be extended to support other DC health and social programs, providing the District's citizens and caseworkers with a way to check eligibility for various health and social programs through a single application.
Infosys Public Services has been the prime contractor for the District, initially implementing the District's Health Benefit Exchange, DC Health Link, and subsequently modernizing the District's legacy eligibility system for additional federal and local health and social programs.
Marina Havan, CIO of the Department of Human Services, District of Columbia
"The federal approval to move DC Link, our consolidated eligibility and enrollment system for Food and Cash programs, is a significant milestone in the DC Access System project goal to modernize our IT infrastructure to better serve the District's residents. This was made possible by the hard work and collaboration amongst the Department of Human Services caseworkers, our policy partners, the agency's IT staff, and the Infosys Public Services team. Infosys Public Services' systems integration capabilities and understanding of our systems have played a key role in helping us build a modern health and human services system."
Eric Paternoster, President and CEO of Infosys Public Services
"Many health and human services organizations see the value of modernizing and integrating their social programs so they can reduce costs and improve the service they provide to citizens. The District of Columbia has been a leader in successfully implementing such complex initiatives. This project required us to draw on our healthcare expertise, legacy modernization solutions and strong program management and execution methodology to build the District's new system in just six months. This has enabled the District to go live and move to the pilot stage in record time."
About Infosys Public Services, Inc.
Infosys Public Services (www.infosyspublicservices.com), a North-American subsidiary of Infosys (NYSE: INFY), is a leader in business consulting, technology solutions, and next-generation services. We partner with public sector organizations in the US and Canada to help them stay ahead of the innovation curve. Our solutions, combined with execution excellence and proven best practices allow clients to renew themselves while also creating new avenues to generate value.
About Infosys
Infosys is a global leader in consulting, technology, outsourcing and next-generation services. We enable clients, in more than 50 countries, to stay a step ahead of emerging business trends and outperform the competition. We help them transform and thrive in a changing world by co-creating breakthrough solutions that combine strategic insights and execution excellence.
Visit www.infosys.com to see how Infosys (NYSE: INFY), with US$ 9.2 billion in LTM revenues and 193,000+ employees, is helping enterprises renew themselves while also creating new avenues to generate value.