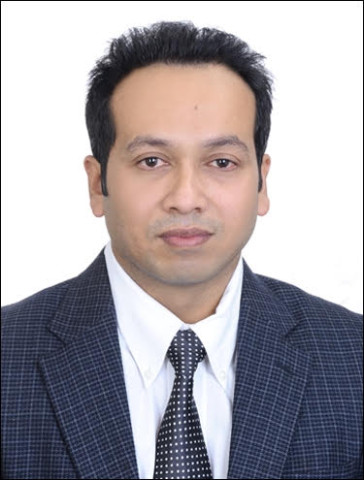 Being late for work for the twelfth time in the past two months, Meera a domestic servant in Patna, was reprimanded by her employer Mrs. Himali Sharma. Dragging herself inside and despite Himali's angry remarks due to her laxity at work she immediately began sweeping. But soon she collapsed. A diagnosis revealed severe dehydration by Mrs Sharma's physician; who rushed her to the nearest hospital.
Plastering the IV inlet onto Meera's wrist, made her get up suddenly. And she inquired whether this new treatment will affect her ongoing treatment. Prodding gently Himali asked the reason for her query. What tumbled out was more than a skeleton, despite being married for more than a year she is yet to conceive. Only 3 months is what it took for her mother-in-law to get pregnant, and if she doesn't then her husband will remarry. Consulting more than 13 doctors Meera got weird advices ranging from hormone therapy to weight loss.
Medical reports clearly indicated that Meera is fit and able to have her own child. A tight slap from her mother-in-law, on suggesting an infertility test for her husband. Even her own mom and husband are against this. At the end forcing her into medications and frequent visits to religious places.
Being a stressful problem for many women across the country like India, just like Meera's friend Mamta. And no child even after a year's marriage, tests confirmed their in-laws worst fears i.e., infertility. Just like Meera, Mamta was repeatedly tested and made to offer prayers and observe fasting. Remarriage for the husband; and eviction from her in-laws home, came when all this and more failed to work.
Forced to return to her mom's home. Living in her mother's house was equally challenging. As Mamta's  medical condition could be perceived as heritable, and overshadow her younger sister's impending marriage.
Seeing that she was only an undesirable visitor, she shifted to Patna. Now, she has a job as a household help. "The family members she helps are good to her. Her own life is fine; there is absolutely nothing to worry about. There exists nevertheless a single disappointment that she didn't get to enjoy a contented family life of her own. However, she has realized that she has a measure of freedom and is not answerable to anybody but herself.
Dr Ajay Murdia Scientific director at the Indira Infertility Clinic & Test Tube Baby Centre, who conducted free consultations at infertility clinic in Patna, states that a lot of her patients deal with these problems. He even accepts that due to some deep rooted societal misconceptions. Infertility is still regarded as a social stigma among the members of low income group.
"In many cases, I have noticed mother-in-laws dragging their daughter-in-laws to have them screened. I've rarely observed their sons. They are compelled to follow and do this to continue living with their family. It's quite challenging for me to disclose the test results to these people, since a difficult problem awaits them. There are numerous modern cure for infertility; like IVF, ICSI, IUI  etc. yet they are regarded as unnatural due to social taboos," he clarifies.
However, due to frequent advancement in infertility treatment methods. The cost of IVF , ICSI , Gestational Surrogacy  etc., which was only preferred by the high income group. Has now become affordable  even for middle income group couples.
Dr Arvind Vaid who is a Delhi based IVF expert highlights the issue while talking about one of his cases; Although not everybody is fortunate like Shweta, who is working in an MNC and enjoys a handsome salary, and now staying with her parents in capital. Anyone who lives with their parents' help, realizes that it comes at a cost . "People gossip, Regardless of what your own loved ones speak. Your concern is everybody else's job. Stigma is quite hard to cope with," observed both Meera and Shweta. The problem is not with the small towns or big cities, as we have observed numerous cases in which females are only brought for the infertility test forcefully and family members never gets agree to bring upon the male partner for their own test.