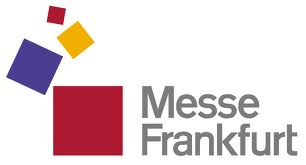 Messe Frankfurt India Trade Fair Pvt Ltd, the Indian subsidiary of one of the world's leading trade show organisers, Messe Frankfurt Exhibition GmbH, formally announces its acquisition of the Automotive Engineering Show, India's only trade fair focused on technologies for automotive manufacturing. Previously owned and managed by Focussed Event Management Pvt Ltd, the Automotive Engineering Show further expands Messe Frankfurt's portfolio of mobility and infrastructure fairs by promoting innovations at the manufacturing level, for one of the world's fastest growing automotive markets.
India is quickly becoming one of the most popular markets for automotive manufacturing, with a number of key global brands already operating production plants within the country. The country's automotive industry is estimated by experts to experience unprecedented growth due to domestic automotive production reaching a CAGR of 12.2 percent between the fiscal years 2005 – 2013. Additionally, India's export of domestically-built automobiles recently increased by 2.03 percent. With its acquisition of the show, Messe Frankfurt intends to utilise its global network to bring together more domestic brands with international firms possessing world-class solutions, further propelling India's automotive sector.
Drawing from its successful history in hosting similar sector trade fairs around the world, Messe Frankfurt intends to implement its highly-recognised international standard in trade fair organisation to the Automotive Engineering Show. Mr Raj Manek, Managing Director of Messe Frankfurt in India stated: "The Automotive Engineering Show has already established itself as a credible industry platform. We are delighted to add the fair to our existing portfolio, which will greatly complement our existing trade fair on the automotive aftermarket – Automechanika."
Since its debut, the Automotive Engineering Show has maintained its focus on automotive plant processes and technologies. With the last edition in 2013 attracting 120 participants and more than 5,600 industry visitors from OEMs as well as tier-one to tier-three suppliers, the show continues to be a well-recognised platform for the automotive sector.
Mr. Sameer Khedkar, Director of Focussed Event Management Pvt Ltd commented "We are pleased to work with Messe Frankfurt, as we believe that their expertise and unmatched global presence will become an invaluable asset to the Automotive Engineering Show's future development. With Messe Frankfurt acquiring the show, I believe we will see the Automotive Engineering Show gain a stronger foothold in the domestic industry as well as receive more international participation.
Messe Frankfurt India's portfolio of trade fairs includes: ACMA Automechanika New Delhi, Techtextil India, Light India, Heimtextil India, Ambiente India, SPS Automation India, Watertech, Pollutech, Cleantech, Wastetech and Secutech India. The organiser plans to bring the Automotive Engineering Show on par with international events in the same sector and present the perfect trade platform for companies looking at reaching out to both vehicle and auto-component manufacturers within a strictly business-to-business environment.
Automotive Engineering Show will be held from 29 – 31 May 2014 in Auto Cluster Exhibition Centre, Chinchwad, Pune, India.  For more information, please visit http://www.messefrankfurtindia.in
Background information on Messe Frankfurt
Messe Frankfurt is one of the world's leading trade show organisers with 543* million euros in sales and 2,026* active employees worldwide. The Messe Frankfurt Group has a global network of 28 subsidiaries and approx. 50 international Sales Partners, giving it
a presence for its customers in more than 150 countries. Events "made by Messe Frankfurt" take place at more than 30 locations around the globe. In 2013, Messe Frankfurt organised 114* trade fairs, of which more than half took place outside Germany.
Messe Frankfurt's exhibition grounds, featuring 578,000 square metres, are currently home to ten exhibition halls and an adjacent Congress Center. The company is publicly owned, with the City of Frankfurt holding 60 percent and the State of Hesse 40 percent.
For more information, please visit our website at: www.messefrankfurt.com
*Preliminary figures (for 2013)