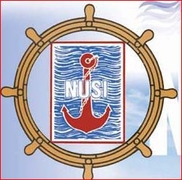 India's oldest and largest shipping trade union, The National Union of Seafarers of India (NUSI) has been honoured with the 'Best Welfare Organization of the Year – 2015′ award, promoted by the United Kingdom based International Seafarers' Welfare and Assistance Network. At a function held in London on June 9, 2015, the prestigious award was presented to NUSI General Secretary-cum-Treasurer, Mr Abdulgani Y Serang, by the Secretary General of the International Maritime Organization, Mr Koji Sekimizu.
NUSI has got around 80,000 seafarer members working aboard Indian as well as
foreign cargo ships currently. Many of them are the natives of West Bengal. All members of NUSI get welfare support from NUSI's local office located in Kolkata.
1