According to 'Interio Index' survey from Godrej Interio
Godrej Interio's light-hearted 'Interio Index' reveals that more than half of millennials believe in collective decision-making when it comes to home decor
India's older generations swear by the 'unilateral' approach when it comes to furnishings; it's always the husband or the wife who decides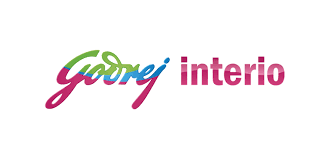 Bangalore, January 4, 2019 : When it comes to home furnishings, 54.3%[1] millennials, aged between 25 and 35, believe home furnishing decision is a truly collective process, with each member of the family having a say.  However, such commitment to 'home furnishing democracy' appears to decline with age, according to a research study commissioned by India's leading furniture company, Godrej Interio. The Interio Index is a light-hearted survey designed to understand the decision-making process behind Indians' choice of home furnishings, and what it reveals about the relationships and influence within the family.
The study found 47.6% of respondents aged between 35 and 45 consider home décor a collective decision. In the age group of 45­-55, 39% of respondents, and 35.4% in the age group of 55+ recognised home décor as a collective decision.
For India's older generations it tends to be the husband or the wife who has the final say; this is the case for more than half of Indians aged over 35 (51%), compared to just 42% of those aged under 35.
According to Anil Mathur, Chief Operating Officer, Godrej Interio, the Interio Index points towards a trend of collective decision-making which is particularly prevalent amongst India's younger generations. "As per our findings, millennials believe that furniture choice and interior design should be a collective process involving everyone in the house. For instance, in the living room or the dining room, 41.3% of millennials feel that decisions are best made after involving everyone in the household. As a brand, Godrej Interio makes a conscious effort to appeal to all members of the family; an approach that is becoming increasingly important concerning India's younger generations. The reality is, that – in the future – everyone will have a say,"he said.
According to the data, the trend towards family 'crowd-sourced' decision is evident across different rooms within the home; 35.4% millennials believe that bedroom furnishings should be the result of joint decision-making, a view shared by just 21.1% of those over 55. The trend is further reflected in the kitchen décor space, which nearly a quarter of millennials sees as the result collective decision-making (23.6%) compared with only 15.3% of those aged over 55. Living room furnishing decisions are also subject to the same trend with household democracy giving way to individual decision-making according to the age of respondents; here, 41.5% of millennials believe in the power of 'collective design', compared to only 22.3% of those aged 55 or above.
When it comes to these rooms, India's older generation prefers the unilateral approach. In the living room, for instance, nearly half of the respondents (48.1%)aged over 35 consider the husband or the wife of the family as having the last word on design, compared to just 39.7% of millennials or younger age group. The trend is recurring in the bedroom space as well, where the husband or wife exercises the final say on décor for 54.9% of those above 35, compared to 48.5% for those who are younger.
The Interio Index also revealed the decision-making and negotiation within Indian couples' bedrooms. According to the data, in a situation where one spouse wants a hard mattress, and one opts for a regular mattress, the following trends in behaviour become evident:
With the increase in age, the husband's choice of mattress tends to become more resolute. While only 26.9% millennials believe that the husband would have the final word on which mattress to use, the number jumps to 37.1% for those over 55
The intention to negotiate by trading the veto on one furniture decision in the house for another rises with a decline in age. While only 16.6% of those over 55 would negotiate more than one-fifth (21.5%) of millennials would
For majority of Indian families, a wedding represents an auspicious time to invest in home furnishings. Such activity is increasingly a family affair, and the decision-making process will be a collective one. Home furnishings are becoming genuinely democratic across Indian households!
About Godrej Interio
Godrej Interio (GI) is India's premium furniture brand in both home and institutional segments with a strong commitment to sustainability and centres of excellence in design, manufacturing and retail.
Led by the largest in-house design team in the country in the furniture category and awarded with 33 India Design Mark Awards till date, GI aims to transform spaces with its thoughtfully designed furniture to create brighter homes and offices with products that have the highest design quotient in aesthetics, functionality and technology. With consistent pursuit of excellence and a special focus on health and ergonomics, GI's product portfolio comprises a massive range in the office, home and other specialized applications, viz:
i. B2B – Office Modular Furniture, Turnkey Projects, Marine Accommodation Solutions, Healthcare Furniture and Lab Furniture
ii. B2C – Home Furniture & Storage, Mattress and Kitchens
Godrej Interio has 7 manufacturing facilities situated at Mumbai, Haridwar, Shirwal, and Bhagwanpur. GI's Shirwal Plant is Green Co Platinum Certified and Mumbai Plants are Green Co Gold Certified. GI is widely known for its comprehensive sustainability certifications for its products in furniture category.
GI commitment to the environment has resulted in manufacturing products with lesser environment footprint. Our pioneering efforts include designing less environment burdening products, usage of eco-friendly materials and setting up less polluting and consuming processes, ensuring eco-friendly packaging and transportation and finally the extended responsibility of recycling/reuse of used furniture and scrap, thus ensuring a lifecycle approach to green. GI has the widest range of green choices for our customers which not only includes products but also services such as green interiors and recycling.
Currently present in over 650 cities with 300 exclusive showrooms and 800 dealers, GI is one of the largest divisions of Godrej and Boyce Mfg. Co. Ltd., part of the Godrej Group, one of India's largest engineering and customer product groups.
The brand boasts of noteworthy awards received so far- CII Exim Bank Award for Business Excellence 2016, Superbrands 2017-18, Asia's most admired brand 2016, Reader's Digest Most Trusted Brand 2018 Gold (Home Furniture) and Reader's Digest Most Trusted Brand 2018 Gold (Modular Kitchens).

---