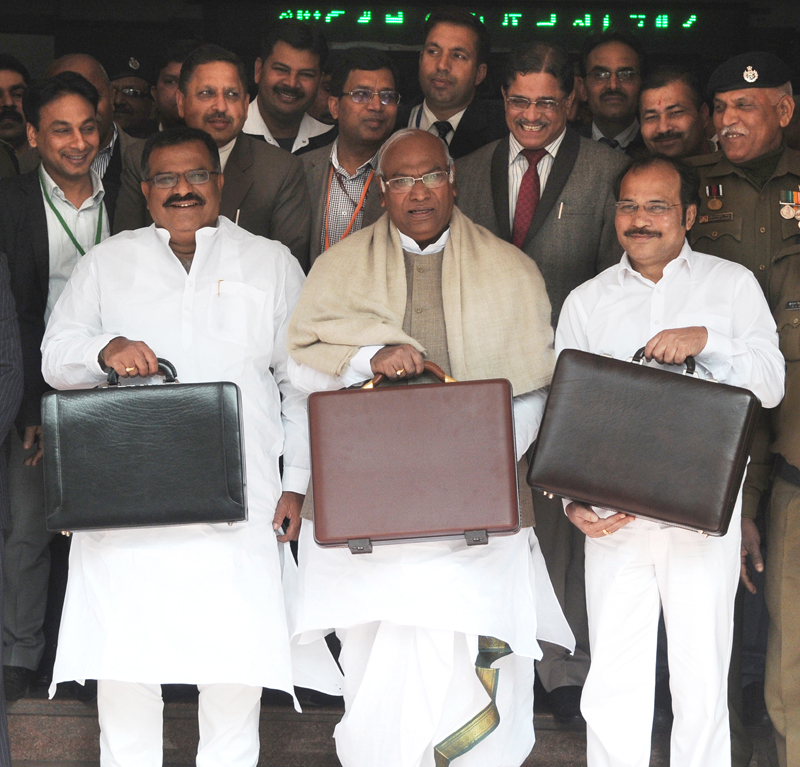 Anticipating a healthier growth of economy, the freight traffic target is proposed at 1,101 million tonnes, an increment of 49.7 million tonnes over the current years' revised target of about 1052 million tonnes.
The Budget Estimates for goods, passenger, other coaching and sundry other earnings have been kept at Rs. 1,05,770 crore, Rs. 45,255 crore, Rs 4,200 crore and Rs. 5,500 crore respectively in 2014-15.  The Gross Traffic Receipts have been projected at Rs. 1,60,775 crore.
Ordinary Working Expenses have been proposed at Rs. 1,10,649 crore, which is Rs. 13,589 crore higher than the Revised Estimates for the current year. This will take care of additional requirements on account of fresh recruitment, increase in dearness allowance rates, increase in fuel bill, higher lease charges payable to IRFC and general inflationary increases. Pension outgo has been budgeted at Rs. 27,000 crore, as against Revised Estimates, 2013-14 of Rs. 24,000 crore. Total Working Expenses are budgeted at Rs. 1,44,199 crore as against Rs. 1,27,260 crore in Revised Estimates, 2013-14. This will leave a Net Revenue before dividend of Rs. 19,655 crore, and operating ratio of 89.8%. Dividend payable to General Revenues is estimated at Rs. 9,117 crore. It is estimated that at the end of 2014-15 the balance under the Railway Funds will be Rs 12,728 crore as against Rs 8018 crore in Revised Estimates, 2013-14.
Annual Plan 2014-15
The Annual Plan 2014-15 envisages investment of Rs. 64,305 crore as against Budget Estimates 2013-14 of Rs. 63,363 crore and Revised Estimates for 2013-14 of  Rs. 59,359 crore. The Budgetary Support from General Revenues has been proposed at Rs. 30,223 crore