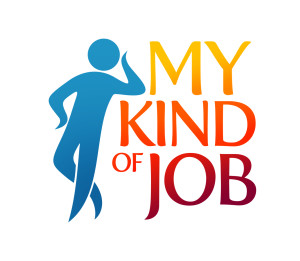 July 29, 2015: Mykindofjob.com, India's first online commercial marketplace for professionals looking for flexibility at work is all geared up for launch on 31st July this month. Mykindofjob.com caters to wide variety of audience ranging from students looking at internship options to new mothers who can't work full time but don't mind working from home or part time options, to retired people who can work well for another 5 – 10 years but need some flexibility to anyone and everyone who is tired of the corporate rat race and now wants to live life on his own terms but still has to work to fuel his passion(s). It also caters to accomplished subject matter experts who have already opted for flexibility by either choosing to be a freelancer or by setting up their own small firm/company, but after a point find it difficult to take their services beyond their immediate circle of connections
This portal gives holistic approach of tackling war of talent faced by corporate and professionals  who are looking at flexible work options to manage their work life balance. However, the idea of Mykindofjob.com is not to be just a job portal. While Jobs remain the pivot, the portal aims to be a place where one can meet/ interact/network with like-minded people/ people with similar interest, engage with employers, follow people and companies, share experiences, market yourself if you are an expert, find avenues to monetize your innate individual skills and much more. On the other hand, it gives the corporate a concerted pool of talent currently unavailable at a single platform anywhere on the web or otherwise.  It gives them the opportunity to expand their talent pool, structure job descriptions to attract relevant talent, expand gender diversity besides gaining from the cost and loyalty benefits that arguably come with providing flexibility.
Our nation has 1.21 billion people and this is expected to touch 1.9 billion by 2050. This will put immense strain on our infrastructure. This warrants a change in the way we work. The entire workforce obviously cannot go flexi-work but even if 10-15% does, not only it greatly reduces the strain on the infrastructure but also helps in combating the talent shortage. Wasting time in commuting, cost of recruiting and training, cost of attrition, inefficiencies and dipping productivity are all part of the problem and we aim to reduce this through our product offerings.
Mr  Ankit Bansal, Founder, Mykindofjob.com states, "Mykindofjob.com" will positively impact life of millions of people who are looking for flexibility at work in order to balance out their individual and professional lives"
Mykindofjob.com has been conceptualized by a team of young and serial entrepreneurs with deep understanding of talent landscape in India having spent more than a decade in HR and recruitment in companies like Mckinsey, PricewaterhouseCoopers, Standard Chartered, Heidrick & Struggles.  The team comes from various industry backgrounds, different functional disciplines, diverse ethnicities and is woven together by a common set of values and desire to make a difference.