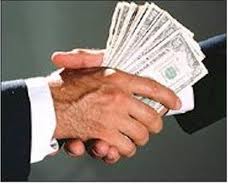 India has the highest number of fraud-hit companies after Africa, according to a report by global advisory firm Kroll.
Fraud risks in India remain above the global average and, outside Africa (77 per cent), the country has seen the highest number of companies affected by frauds at 68 per cent, followed by China and Indonesia at 65 per cent, compared to the global average of 61 per cent, said Kroll's 'Global Fraud Report' released here today.
Theft of physical assets or stock was the most frequent (27 per cent) type of fraud reported.The report is based on interviews of 800 senior executives worldwide, including 60 from the country."This year's report indicates that Indian businesses, despite some improvements, face serious fraud risks," Kroll Advisory Solutions India head Reshmi Khurana said here.
The percentage of domestic businesses affected by fraud has fallen from last year's 84 per cent, she said, adding, "but our experience suggests that while concern for fraud may be falling, fraud is not".Domestic companies lose on an average 1.2 per cent revenue due to frauds, significantly higher than global average of 0.9 per cent, the report said, suggesting that companies continue to develop strong and well-organised internal controls.
"Companies here are less likely than average to invest in anti-fraud strategies, most notably in the area of information theft where only 40 per cent of companies plan to invest even though they admit that information theft and the resultant losses are a key risk," the report said.
Moreover, 22 per cent of local firms weakened their internal controls frequently as a result of budget constraints, one of the highest figures of any country.According to the report, 50 per cent of respondents here consider themselves vulnerable to corruption and bribery-related frauds, more than any other type of fraud.
Vendor, supplier or procurement frauds remain the most widespread. A third of the domestic companies which are looking at overseas market, mainly Africa and Asia, put off the investment plans in at least one foreign market because of perceived frauds, compared to 27 per cent globally.