~Startups and established brands shared their vision and experiences to nurture and inspire the new students at IMT~
~One-of-its-kind orientation program brings entrepreneurs, industry experts, IMT Alumni and students on a single platform of idea, interaction and inspiration~
~The Program aims to prepare students for today's global and highly competitive market~
Delhi NCR, June 22, 2015:- In its endeavor to foster the entrepreneurship skills in young generation and create employment opportunities while following best business practices, IMT Ghaziabad, a premier top ranked B-School in the NCR region announces a unique two-week Foundation Program that inspires students to think big and build an understanding of starts ups and entrepreneurship. Started on June 15, the program covered the four pillars of learning i.e. People, Perspectives, Periods, and Processes and witnessed new-age entrepreneurs bringing inspiration and vigor to the new PGDM batch at IMT.
Filled with new aspirations, the new batch welcomed the Foundation Program with much enthusiasm, which added a new energy, magnetism to their orientation program. IMT Alumni and start up holders like Ashutosh Kumar Burnwal Founder & CEO, Buddy4Study, Kanika Kohli, Founder & Director, Natural Instinct VegaLyfe Pvt. Ltd and Pronoy Dutt, Co-Founder & Executive Director- HR, 360 Engineering and Consulting Services Ltd. shared their experience of their entrepreneurial journey and highlighted the core functional areas of management education in IMT, guiding new students on entrepreneurship and start-ups theories and practices.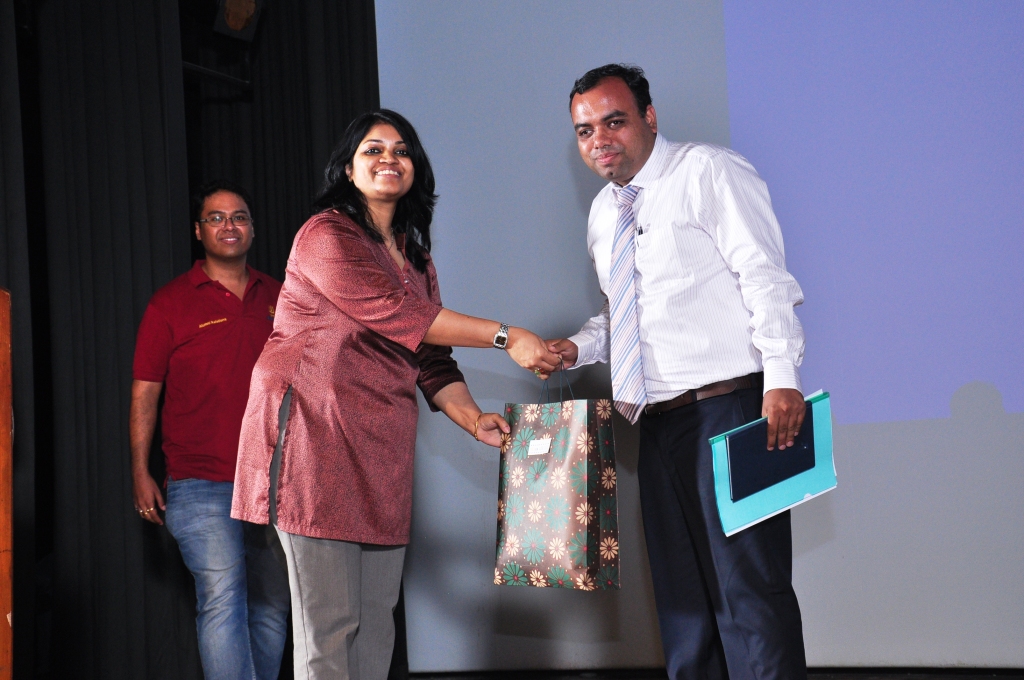 Addressing the program, Dr Bibek Banerjee, Director, IMT Ghaziabad said, "The IMT Foundation Program is designed to break the old convention of orientation program that is currently aligned more towards course, rather than the individual growth to excel in business and entrepreneurship. The Program is to foster the knowledge and prepare the students to manage the challenges during the PGDM program and prepare them for the big roles within business, social, economic, political cultural contexts."
The IMT pass out entrepreneurs motivated students to think broadly about the ever-changing dynamics of business and entrepreneurship and their impact on the world. They also encouraged students to consider their role at IMT and seize the unparalleled knowledge and career opportunities that the Institute provides to them.
Sharing his inspiring entrepreneurial journey with the students, Ashutosh Kumar Burnwal Founder & CEO, Buddy4Study, a PGDM- 2012 batch pass out said, "Everything is in our hands only, we just need to listen to our heart and believe in ourselves. I started my entrepreneurial journey while studying in IMT and stepped forward with the utmost support of the Institute, faculties and batchmates. IMT offers strong network and world-class facilities to pursue your dreams."
Delivering the most entertaining and engaging session, Pronoy Dutt, Co-Founder & Executive Director- HR, 360 Engineering and Consulting Services Ltd, a 2005, PGDM- Executive batch pass out said, "The global business environment is changing rapidly and creating new opportunities  for innovation and smart working abilities. The focus should be on making difference and to go beyond your limits. Always select the profession you are passionate about. Personal Branding is the need of the hour and IMT is a great source to transform you into a great future leader."
Kanika Kohli, Founder & Director, Natural Instinct VegaLyfe Pvt. Ltd, a 2005, PGDM- Executive batch pass out shared her entrepreneurial journey and said, "IMT helped me to create a mission of making a difference in people's life. The objective to start my own venture was to impact people one to one and creates new job opportunities for individuals who deserve to shine in their life."   
Creating a platform of knowledge, interaction and inspiration, industry experts like Dr. Rishi Bhatnagar, VP, Head –DES, Tech Mahindra, Sudeep Ralhan, GM- HR, GSK Consumer Healthcare Ltd, Prateek Rajvanshi, AVP (Risk Assessment), Barclays India and others underlined the core elements of management education In IMT and shared their views on how to generate fresh ideas that drive any business forward.
Dr. Rishi Bhatnagar, VP, Head – DES, Tech Mahindra, a 1998 pass out of PGDCA batch said, "With the developments in technology and innovation in services, the future is challenging and you need to learn a lot to stay forward in the competition. To accomplish that, the students should chose to become a master of all trades and get out of the feel of a specialist. The focus should be on your objectives and how to achieve them within a targeted time frame. IMT offers all the opportunities which are required to bring change in the society"
Sudeep Ralhan, GM- HR, GSK Consumer Healthcare Ltd, India and a PGDM- 2001 batch pass out shared his views on leadership quality and self-improvement skills and said, "Life is not about the destination, it is about the journey. To lead the people, one should need to lead oneself. So push yourself into uncomfortable zone and come out of as a leader and conquer the world. IMT is a great platform to do things differently and achieve your life goals."
Prateek Rajvanshi, AVP (Risk Assessment), Barclays India, a GMBA- 2006 batch pass out underlined the necessities of today's business world and said, "Networking has become a vital element of business and corporates and this process starts from your class and classmates. Keep yourself engaged with constructive interactions and do not limit yourself to a particular field. IMT is the best place to give wings to your dreams and go high in your life."
IMT's PGDM program consists of two parts including The Foundation Module and The Core Module. The Foundation Module is an on-campus two-week program wherein the students get to work on their interpersonal skills and expose to business ethics, corporate social and legal responsibilities, corporate governance and globalization. Also, the program let the students know the evolution of management theories and practices at different periods and introduce students to various learning tools including expert session, alumni interaction, experiential learning, presentations etc.
About IMT Ghaziabad:
IMT Ghaziabad is a top ranked business school with more than 35 years of legacy. It has been consistency ranked top 10 by various credible ranking agencies like Business Today, Business World, CRISIL, Careers360, CNBC TV 18 etc. It has the most extensive & exclusive international and industry partnerships in the B school arena today. In the words of IMT's President Shri Kamal Nath "The world is shrinking. The corporate world even more so… Economies across the globe are rapidly integrating into a mega world economy. In this era of strategic alliances, joint ventures and unpredictable market conditions cross-cultural capabilities combined with visionary leadership are requisites for worldwide Corporates. Clearly the need of the hour is LEADERS with a global perspective on economic, technological, cultural and political interfaces with business."
IMT grooms its students with this objective into leaders who are adaptable, flexible and sensitive to the cross-cultural context of business. Students are made aware of their social responsibility in all IMT's PGDM programs.
IMT Ghaziabad's faculty is all respected professionals who have been recognized and globally rewarded for their achievements in their respective fields. Many of them are internationally acclaimed scholars who lead executive programs at IMT and are strongly focused on synthesizing partnerships with global institutes.