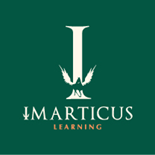 Imarticus Learning is hosting an #ImarticusLive in collaboration with Ernst & Young to decode the situation of assets reconstruction and compliance in India on 7th December 2016.
Imarticus will be conducting a free webinar on Asset Reconstruction and Compliance, in collaboration with Ernst & Young LLP. The key points of discussion within this Webinar would be the situation of distressed assets in India and the various remedial measures for the same.
Recently, the Union Budget of 2016-17 has gone on to increase the ceiling on foreign investments in ARC's to about 100%, in a bid to provide the much needed stimulus to the industry. Distresses asset funds, were earlier very wary about this market, due to the various legal and regulatory issues, however due to the change in the scenario, ARC's have begun a paradigm shift in their approach and functioning – from being asset resolution vehicles to becoming a platform for a revival of large businesses by bringing in operational capabilities.
The distressed asset situation in India has gradually degraded over the past few years. This has been a result of the numerous bad loans, which have resulted Indian Banks into troubled waters. In keeping with this situation, the banks are in dire need of immediate and systematic approaches to ensure sustained recoveries in order to bring about a turnaround. There have been efforts from both, the government of India and SEBI, which have been striving towards the creation of a conducive environment for the distressed assets industry.
This webinar will be presented by Mr. Abizer Diwanji, who is the Partner and National Leader for Financial Services and Restructuring at EY LLP and would be accompanied by Mr. Rahul Srivatsa, who is the Director of Restructuring Services at EY LLP. Both of these industry experts would shed light on the issues of distressed assets and how to tackle the various potential liabilities caused as a result of them.
About Imarticus Learning (www.imarticus.org)
Imarticus Learning was formed with an aim to become India's leading Financial Services and Analytics professional education company. The company empowers individuals and large organizations in meeting their human capital and skillset requirements through a range of bespoke programs delivered through classroom and online learning. Imarticus has educated 10,000+ individuals globally, managed by a fully integrated online learning management and governance system.
Over the last four years, Imarticus has also emerged as the preferred sourcing, training and skill development partner for over 150 firms, which include leading Global & Domestic Banks, Consulting, KPO's, Technology & Analytics firms.
Founded by industry experts, Imarticus is headquartered in Mumbai, and has presence in over 10+ cities in India, with a headcount of 100+ employees. Imarticus has won many awards and accolades, including Top Analytics Provider and Leading Institute in India.