IMA's call for action was responded very well to by doctors across the country today.  The withdrawal of non emergency services affected patients in almost all major states,especially in tier 2,3,4 cities and towns.
IMA National President Dr Ravi Wankhedkar claimed moral victory over the Government.  IMA's call against the NMC Bill has generated awareness in doctors community and understanding amongst common people.  Many ordinary people identified themselves with the cause for which the doctors were fighting.  "The Struggle will continue" said he.  Actually withdrawal of non emergency services was only a warning  signal to the Government.  IMA will intensify its agitation if the government tries to bulldoze this Pro rich Anti democratic, Anti federal NMC bill which will promote corruption. We want the Government to reconsider the current bill. We APPEAL to our hon Prime Minister Shri Narendra Modiji to intervene to protect  the interest of marginalized & under privileged sections of the society.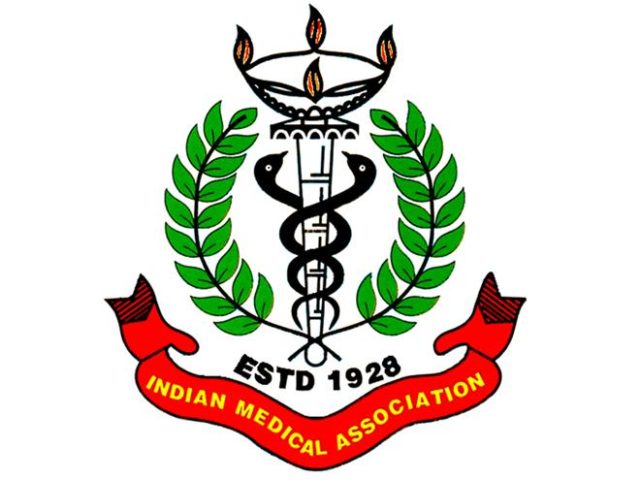 Dr Ravi Wankhedkar pointed out that 50% of the seats in the private medical colleges will go to the highest bidder.  He reiterated that this issue is an issue of the common man.  There was a necessity for the community to wake up.  The cost of medical education in the country will escalate many fold, and will become unaffordable to even the upper middle classes of people.  Taste of what was to come was seen in Uttarkhand and  Maharashtra where the managements raised the fee to around 25 Lakhs per year for MBBS.
Marginalisation of State Governments, State Medical councils, State Health universities and state medical graduates cannot be ignored.  It is a direct threat to the federal nature of our constitution.  The state governments should take up the cause which IMA is fighting for.  Institutions of excellence like the Medical council are a temple of democracy and represent the true plural nature of the country.
The common final year Exit exam is a conceptional  flaw violating the Universities Act.  Between the EXIT exam and the NEET the students will become the cannon fodder.  More so the students from OBC, SC and ST.
 Dr A Marthanda Pillai, Action committee chairman said that NMC will function as an extended Government department.  Autonomy of regulation is the right of medical profession.  Allowing beaurocrates  and non medical persons to trample with the regulation of medical education and practice is a nightmare.
Dr R N Tandon Honorary Secretary General of IMA said that IMA was getting ready for a long struggle.  Efforts were on to get all the speciality organisations, Resident Doctors Organisations, Service Doctors Organisations and Medical Students to  join in the next phase.
Dr Ravi Wankhedkar IMA National President said that the trust imposed by IMA on the Prime Minister by partnering AYUSHMAN BHARAT was lost in the NMC quagmire.  He expressed confidence that the medical fraternity would have the last word on how  the  profession  would be governed.