India's first cross campus run provides a platform to share ideas and network for people from different institutions and walks of life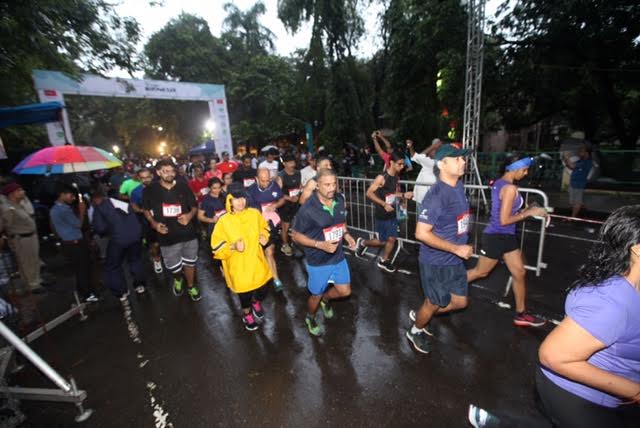 Mumbai, August 28: On Sunday, it was nostalgia of a different kind for thousands of participants who were part of a cross campus run at the IIT Bombay campus in Powai. The IIT-Bombay's Run For Your Campus – the first ever run of its kind in the country – was organised by IIT Bombay in association with Chapter 3. The aim of the event was to give a common platform for current as well as ex-students of institutions and their faculty to interact and mingle with each other even as they shared nostalgia associated with college life.
A total of 4000 participants representing more than 500 colleges and campuses were a part of the run.
Bollywood actor Sidharth Malhotra, a heartthrob for thousands in the country, was present at the venue cheering for the participants. Malhotra, who is known for his lean and muscular physique, is a self-confessed fitness freak.
The Run comprised of two categories: a 5km Walk and an 11 km Lake Run and was open to individuals and corporates.

Speaking about the Run, Prof. Soumyo Mukherjee, Dean Student Affairs, IIT-Bombay said, "We wanted this to be an unusual event that brings back memories of college life. Since people always have a special place in a corner of their heart for their college days, we saw a large number of them participating. Along with our alumni and their families, there were also several entrepreneurs who ran. And of course, there were many fitness enthusiasts too who joined in our IIT-Bombay Run For Your Campus."
It also saw the use of EquiRun, a distinctive grading system developed by an IIT Mumbai alumnus. EquiRun uses the iRace Grading System and offers exactly equal chance of winning to every race participant immaterial of the gender, age, height, weight, race distance, contour etc. The system reproduces a competitive racer's ability and pits his performance against it making the race more competitive, removing any bias and helping to identify the fastest among runners from across the globe running simultaneously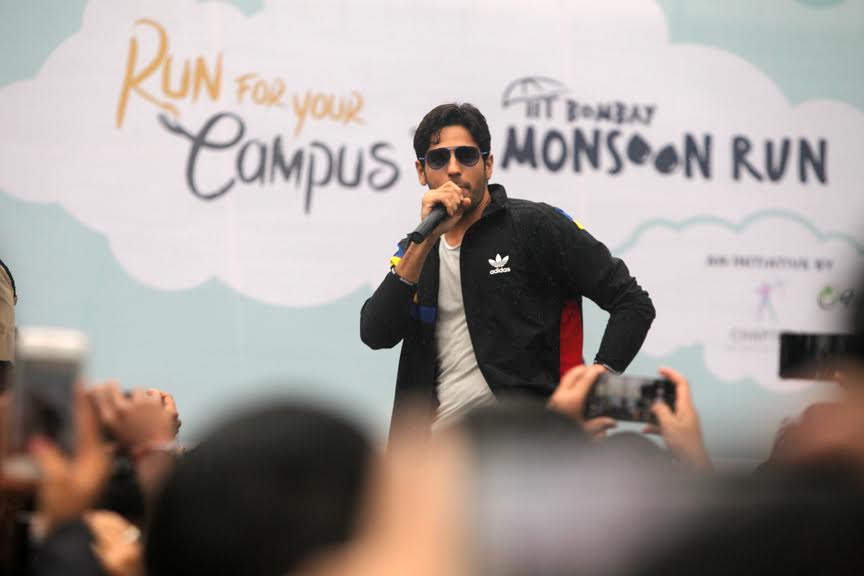 Speaking of the event, Ashish Bhushan, CEO Chapter 3 said, "IIT-Bombay Run For Your Campus was more like a re-union of sorts where people got to connect with their classmates and college friends after years. Also, this event gave students of different institutions a chance to interact with the alumni. Even as people ran for their institutions and the memories they associate with them, most also got a chance to network and exchange ideas which was great."
The event saw participation from India's premier campuses like IIT Madras, IIM Bangalore, IIM Indore, NITIE and many others from Mumbai.
IIM Indore's Udaan which is associated with the IIT Bombay's Run for your Campus had its representative team here. "We hope our differently abled heroes will motivate the participants the way a Bollywood hero could do it here. Today's spectacular participation & organisation inspires us to take this success from Mumbai to the mini Mumbai, Indore." said Harsh Parmar, co-ordinator Udaan Indore half marathon.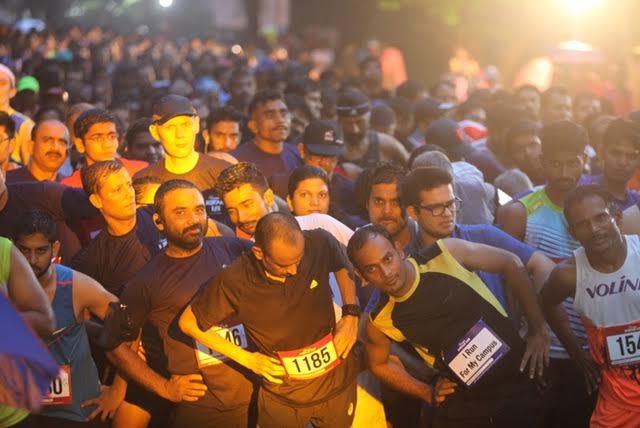 Malhotra, who applauded the participants for choosing to run for their campuses, was all praises for the event. "A run like this is indeed a great platform for everyone to come together. I saw that people were talking, interacting, sharing memories and it really felt so nostalgic. I remembered my college days and friends. We need more events like these and I hope this happens often."