Rome, 25 January 2018 – The International Fund for Agricultural Development (IFAD) and India have signed a financing agreement to sustainably improve incomes and food and nutrition security for 201,500 rural highland farming households in tribal villages in 12 districts located in Mizoram and Nagaland States.
The agreement for the Fostering Climate Resilient Upland Farming Systems in the North East Project (FOCUS) was signed by Gilbert F. Houngbo, President of IFAD, and Anurag Agarwal, Joint Secretary, Department of Economic Affairs, Government of India.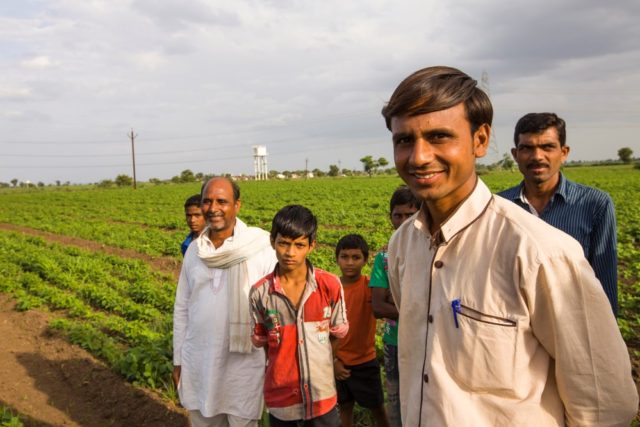 In addition, detailed project agreements were signed by Lalhmingthanga, Commissioner and Secretary, Agriculture and Rural Development Departments, Government of Mizoram; and T. Imkonglemba Ao, Principal Secretary and Agriculture Production Commissioner, Government of Nagaland.
The total cost of the project is US$168.46 million, including a $75.5 million loan and a $1 million grant from IFAD. The project will be cofinanced by the Governments of Mizoram and Nagaland and will be implemented over six years.
The project area is located in the uplands of Mizoram and Nagaland states. The target population is smallholder farmers who depend on rain-fed agriculture and a shifting cultivation system known as jhum for their livelihoods.
"Once sustainable, the jhum-based upland farming system is breaking down due to low productivity, shortening and shifting cultivation cycles with less time to restore soil fertility and biodiversity, and an increasing demand for food by a growing population. Changing climate patterns are also having a negative effect," said Meera Mishra, IFAD Country Coordinator for India.
Through the project, the governments of Nagaland and Mizoram are striving to promote climate-resilient and remunerative agricultural practices by systematically aligning traditional jhum practices to the natural regeneration cycle of forests while encouraging sedentary agriculture wherever possible.
The FOCUS project will raise farmers' incomes, reduce pressure on natural resources and increase resilience to climate change by promoting cultivation practices that are both productive and environmentally sustainable. In addition, the project will encourage jhum farming households' to adopt alternative farming systems, such as sedentary farming, wet-terrace rice fields and improved livestock systems. As farmers move to more market-orientated production, the project will support improved market access and value chain development.
In Nagaland, the project will be implemented in eight districts: Mon, Longleng, Zunheboto, Wokha, Kiphire, Phek, Mokokchung and Kohima. In Mizoram, the project will be implemented in four districts: Champhai, Mamit, Serchhip and Kolasib.
Since 1979, IFAD has financed 29 rural development programmes and projects in India, investing $1.12 billion or $2.96 billion when co-financing is included. These projects and programmes have benefitted almost 4.8 million rural households.