Faculties from 29 US, UK, and Canada universities will meet students in Kolkata
The Fair is a FREE platform for all students to get first-hand information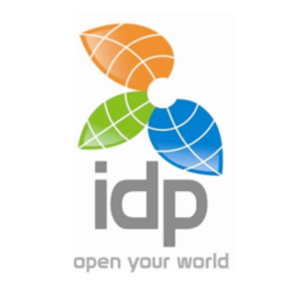 Kolkata, 09th February 2017: IDP Education India, the leading student placement service provider will organize Multi Destination Education Fair in Kolkata on Thursday, 16th February 2017 at The Park Hotel from 11:00 am to 04:00 pm for students aspiring to pursue higher education abroad. IDP Education Fair in Kolkata will have representatives & faculties from 29 US, UK and Canada universities who will meet students aspiring to study abroad. It is a FREE platform for all students to gauge their prospects, apply directly to the institution of their choice and get first-hand information on courses, scholarships etc along with fee waivers & scholarships for qualified students.
IDP's multi-destination education fair – US, UK, and Canada in Kolkata provides an opportunity to have one-on-one interactions with 04 USA institutions, 17 UK institutions and 08 Canadian institutions mentioned below:
USA: University of Wisconsin – La Crosse, University of Bridgeport, California State University, Fresno, Kent State University.
Canada: Thompson Rivers University, Fanshawe College, LaSalle College, Durham College, Georgian College, Canadore College, Saskatchewan Polytechnic, Carleton University.
UK: Queens University Belfast, Anglia Ruskin University, University of Teesside, Queen  Mary University of London, University of Hertfordshire, Plymouth University, University of Central Lancashire, Kaplan International Colleges, Sheffield Hallam University, Aberystwyth University, Leeds Beckett University, Middlesex University, Bangor University, Heriot Watt University, Edinburgh Napier University, University of Bristol, Birmingham City University.
IDP Education will be hosting the multi-destination education fair in India across 15 cities from 12th Feb 2017. Spread over a period of two weeks, the fair will kick-start from Jalandhar and conclude in Coimbatore on 28th Feb 2017. The fair will see over 80 universities and colleges from the UK, USA, Canada and New Zealand to interact with Indian students aspiring to pursue higher education in internationally acclaimed institutions. IDP's Education Fair will offer students the opportunity to explore various study options available across four countries. The fair will be held in the cities of Ludhiana, Chandigarh, Delhi, Gurgaon, Jalandhar, Mumbai, Ahmedabad, Pune, Bangalore, Vijayawada, Hyderabad, Chennai, Kochi and Coimbatore in addition to Kolkata.
Applications are also open to over 160 leading IDP partner universities & institutions in the UK, USA, Canada and New Zealand for 2017 intakes for courses such as Business Management & Finance, Hospitality, IT, Engineering & Computer Science, Pharmacy, Biological Sciences, Public & Health Administration, Law, Medicine & Nursing, Art & Design, Mass Communication and many more. Students can apply to the universities of their choice and get detailed information on scholarships, ranking, visa, etc. by IDP's experienced education experts.
Mr. Harmeet Pental, Regional Director (South Asia, North America & UK), IDP Education, said, "IDP Education is world's leading student placement service provider and organizes education fairs across the IDP global network. With over 200 university partners across the 5 major global destinations, IDP is best placed to offer students the choice to find the course best suited to them. With an experience of over 45 years, IDP places one student every 20 minutes across the globe and has placed over 400,000 students worldwide.
Mr. Piyush Kumar, Country Director, India – IDP Education said, "Our goal is to assist and guide the students & parents with the right advice through all the steps from initial exploratory stage of course and university selection to application submission to arrival on campus".
1