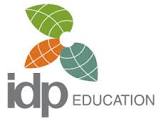 Students get to interact with various Australian institutions under one roof
Delhi, 17 August, 2015 — IDP Education India, the leading student placement service provider will be organizing the Australian education fair in Delhi on Saturday, 22nd August 2015 at Hotel Shangri-La for students aspiring to pursue higher education in Australia. The fair spread across 14 cities will bring together prominent universities and educational institutes from Australia under one roof. The fair will kick start on 17th of August at Kolkata and conclude in Coimbatore on 3rd September 2015. Among the other cities, the fair will be organized in Ludhiana, Chandigarh, Gurgaon, Mumbai, Ahmedabad, Pune, Bangalore, Chennai, Hyderabad, Vijayawada and Kochi.
Mr. Harmeet Pental, Regional Director (South Asia, North America & UK) IDP Education said, "IDP seeks to provide a platform to aspiring students to come and have a face-to-face interaction with the university representatives and get answers to all their queries related to studying in Australia.
36 Australian institutions are participating in the fair across India. It is a FREE platform for all students to gauge their prospects, apply directly to the institution of their choice and get first hand information on courses, scholarships etc."
"Australian education has always attracted Indian students and the availability of post study work opportunities make it even more attractive. Also 20 out of 39 Australian Universities feature in world's Top 400 Times Higher Education Rankings." added Mr. Pental.
In addition to meeting the institutions, the qualified students can also get application fee waivers & scholarships . Students are advised to bring along their educational certificates in original along with photocopies. One can also visit the IDP office to pre-register for priority processing and detailed counseling with trained & experienced Australia counselors.
IDP's Australian Education fair in Delhi provides an opportunity to have one-on-one interaction with 33 Australian institutions mentioned below:
| | |
| --- | --- |
| Australian Catholic University | Study Group-Australia and Charles Sturt University |
| Blue Mountains International Hotel Management School | Study Perth |
| Bond University | Swinburne University of Technology |
| CQUniversity | The Australian National University |
| Curtin University | The University of Adelaide |
| Deakin University | The University of Melbourne |
| Edith Cowan University & PIBT | The University of New South Wales |
| Flinders University | The University of Queensland |
| Griffith University | The University of Sydney |
| La Trobe University | The University of Western Australia |
| Le Cordon Bleu | University of South Australia |
| Macquarie University | University of Southern Queensland |
| Melbourne Institute of Technology | University of Tasmania |
| Monash University | University of Technology, Sydney & UTS : Insearch |
| Navitas Australia | University of Western Sydney |
| QUT | University of Wollongong |
| RMIT University | |
About IDP India
IDP Education is the world's largest student placement firm, with more than 100 counseling centers in 30 countries. It is jointly owned by SEEK Ltd. and 38 Australian universities and is the proud co-owner of IELTS – the world's leading English proficiency test with the British Council and Cambridge University (ESOL examinations).
IDP offers comprehensive counseling services for students looking to study in Australia, Canada, UK, USA and New Zealand. Currently, IDP in India has 18 counseling centers in 17 cities guiding students and their families through the entire process from university/course selection through application/visa process and pre-departure planning. For more than 45 years, IDP has been helping students  find the right fit for their dream of higher education overseas.
For more information or a live chat with an IDP counselor, visit www.idp.com/india