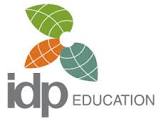 ~ 3 new student placement offices in Vishakapatnam, Thane & Surat~
New Delhi, 24rd May 2016 – IDP Education India, a world leader in international student placement service has launched 3 new student placement offices over last one month of its branches in Vishakapatnam, Thane and Surat thereby expanding their footprint across 19 cities in the country with 21 student placement offices. They aspire to engage more students with them for international study by providing them with the finest guidance to get through the best spread of institutions from Australia, UK, USA, Canada & New Zealand.
Marking the occasion of these launches, Mr. Harmeet Pental, Regional Director South Asia, North America, UK said, "India plays a very important role in IDP's global portfolio and this is reflected with the opening of our new offices in the country. In India as the current educational system is growing and we at IDP are guiding them towards right career path."
Mr. Piyush Kumar, Country Director, IDP Education, India said – "We are extremely delighted with the launch of new offices and look forward to provide the best in class service to all students who aspire to study abroad and help them achieve their dream of getting quality international education."
With our team of well trained and experienced counselors and over 45 years of experience globally, IDP aims to provide personalized counseling to students and help them with their entire journey from course and university selection, to application submission, offer letter acceptance, tuition fee payment, visa assistance and pre departure orientation. IDP would also bring forward institution application fee waivers and scholarships (as available) for academically bright students.
List on the cities where IDP has its student placement offices.
Delhi
Gurgaon
Chandigarh
Mumbai ( Church gate)
Mumbai ( Andheri)
Thane
Pune
Kolkata
Ahmedabad
Surat
Vishakhapatnam
Bangalore
Chennai
Hyderabad
Viaywada
Kochi
Coimbatore
Ludhiana
Jallandhar
Vadodara
Amritsar
About IDP India
IDP Education Limited is an ASX listed company that is 50% owned by 38 Australian universities.  For more than 45 years, IDP has played a major role in international education by offering comprehensive counseling services to students & having placed more than 400,000 students into quality institutions in Australia, the United Kingdom, the United States of America, Canada and New Zealand.
Currently, IDP in India has counseling centers in 17 cities guiding students and their families through the entire process from university/course selection through application/visa process and pre-departure planning. For more than 45 years, IDP has been helping students and their families find the right fit for their dream of higher education
IELTS
IDP is a proud co-owner of IELTS (International English Language Testing System). IELTS is jointly owned by British Council, IDP: IELTS Australia and Cambridge English Language Assessment. Since its launch in 1989, IELTS has become the world's most popular high-stakes English language proficiency test.
Over 9,000 organizations worldwide accept IELTS as evidence of English language proficiency. Last year more than 2.5 million tests were taken globally. IDP Education offers the IELTS test in more than 400 test locations in 50 countries.
IDP Education expanding its footprint in India