SAN DIEGO, Calif. – September 18, 2017 – The Identity Theft Resource Center® (ITRC), a nationally recognized non-profit organization established to support victims of identity theft, today announced a new campaign pushing for free credit freezes for consumers.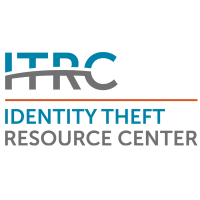 The #FreeFromAll3 Campaign aims to persuade the three major credit reporting agencies, Equifax, Experian and Transunion, to waive fees for an initial credit freeze and one thaw and refreeze per year for all Americans. The campaign comes in the wake of the Equifax data breach, which exposed the Social Security numbers of 143 million Americans, leaving them vulnerable to identity theft.
"Credit freezes are an important tool in the fight against identity theft. While credit freezes are not right for everyone, the issue of cost should not factor into a consumer's decision on whether or not to utilize one" says Eva Velasquez, CEO and President of the Identity Theft Resource Center. "It is our hope that the credit reporting agencies will consider this and allow consumers to protect their identity, no matter their financial situation."
The ITRC has seen historically unprecedented traffic to its victim assistance call center since the Equifax data breach became widespread public knowledge on September 7, 2017. The organization feels the #FreeFromAll3 Campaign is one way of putting some measure of control back into the hands of consumers.
A Change.org petition has been created to gather support for the #FreeFromAll3 Campaign and outlines the position of ITRC and allows consumers to voice their support directly to the CEOs of the three major credit reporting agencies.
About the Identity Theft Resource Center
Founded in 1999, the Identity Theft Resource Center® (ITRC) is a nationally recognized non-profit organization established to support victims of identity theft in resolving their cases, and to broaden public education and awareness in the understanding of identity theft, data breaches, cybersecurity, scams/fraud, and privacy issues. Through public and private support, the ITRC provides no-cost victim assistance and consumer education through its call center, website, social media channels, live chat feature and ID Theft Help app. For more information, visit: http://www.idtheftcenter.org