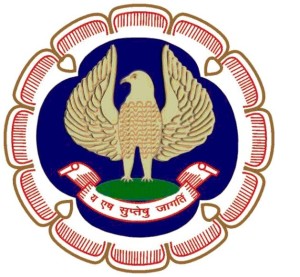 Kolkata 3rd January,2015 : As one of the prominent accounting bodies worldwide, The Institute of Chartered Accountants of India (ICAI) has achieved recognition for its contribution in the fields of education, professional development, maintenance of high accounting, auditing and ethical standards. The Institute has been playing a proactive role in formulation and implementation of technical standards on accounting
Starting with a handful of about 1700 members, today, the strength of Chartered Accountant fraternity has grown to over 2.36 lakh members. On the education front, the ICAI began with mere 259 students and today more than 8.52 lakh active students are a part of ICAI. The ICAI has 5 Regional offices and 147 branches all across the country.The ICAI overseas Chapters continue to spearhead ICAI work program in 23 important jurisdictions globally.
Swachh Bharat Abhiyan
To take part in the cleanliness drive to mark "Good Governance Day" the Prime Minister Shri Narendra Modi visited Varanasi on Dec 25'14. During the visit, Hon'ble Prime Minister nominated the Institute of Chartered Accountants of India (ICAI) for the Swachh Bharat Abhiyan in addition to other personalities and organisations.
While announcing the Swachh Bharat Abhiyan on October 2, 2014, Hon'ble Prime Minister had nominated few eminent personalities to take forward this campaign. It is an honour that while reviewing the progress of Swachh Bharat Abhiyan in Varanasi, Hon'ble Prime Minister has nominated ICAI among others.
Highlights of the ICAI Contribution in the Swachh Bharat Abhiyan would be:
·         To have special cleanliness drive in all offices, branches, ITT Centres, reading rooms, library, auditoriums etc.
·         Awareness campaigns through the vast network of 5 regional councils and 147 branches.
·         Constitution of special dedicated committees, promoting paperless environment.
·         Raising awareness through competitions, walkathons and workshops.
·         Organizing Swachhata Saptah – Cleanliness Week.
·         Fixation of sufficient number of waste bins with slogans and encourage people/staff/visitors to use them.
2.36 lakh members & over 8.52 lakh students of ICAI are spread across the country and will play a vital role in taking this initiative of the Prime Minister forward and make a success of Swachh Bharat Abhiyan.
MoU with Employee's Provident Fund Organisation (EPFO)
ICAI through its research arm, ICAI Accounting Research Foundation (ICAI ARF) has recently signed a MoU with Employee's Provident Fund Organisation (EPFO). As per the MoU, ICAI ARF will undertake a Pilot Study Project with EPFO to support it in its initiative to migrate to Accrual Based Accounting System. The project with EPFO represents the first phase wherein the ICAI ARF will study EPFO's existing accounting system with an intent to design the strategy for a smooth migration and transition to accrual system of accounting.
ICAI ARF will submit a "Report on the Migration Strategy at EPFO" which will form the basis of the next phases of the accounting system migration project. The project offers a unique opportunity to study the complex accounting aspects of the sovereign fund from a professional perspective.
The accrual accounting system will further allow EPFO to structure a financial management and reporting framework aligned to the international standards. The proposed system is also expected to provide for improved levels of financial management and performance evaluation to support  EPFO's objective to continue to strive to provide best services for the overall benefit of its subscribers.
Inauguration of 24th Overseas Chapter in Vancouver, Canada
To establish the footprints and marks of excellence of the Indian CAs across the globe through a strong network of foreign chapters, which presently have more than 12,000 members in their fold, recently the 24th Overseas Chapter was inaugurated in Vancouver in British Columbia in Canada, which has a sizeable number of Indian accounting professionals working for the growth of the region.
A combined Canadian accounting profession, built on the strengths of the three legacy designations (Chartered Accountant, Certified Management Accountant and Certified General Accountant) has a total membership of over 1.90 lac. This chapter will prove to be immensely useful for Indian CAs in the region and would network with the members of Accounting Institutes across Canada.
Mutual Recognition Agreement (MRA) with ICAEW 
As part of the drive to strengthen aassociation with International Accounting Bodies, ICAI renewed the Mutual Recognition Agreement (MRA) with the Institute of Chartered Accountants in England and Wales (ICAEW) on the sidelines of the World Congress of Accountants concluded in Rome. This MRA will  benefit members of both the accounting bodies.
International Conference: 2014-15 in Bangalore
ICAI is organising 3 days International Conference on the theme 'Accountancy Profession: Building Global Competitiveness; Accelerating Growth' from January 29-31, 2015 atBangalore Palace, Bengaluru. The Conference is spread into 11 technical sessions and panel discussions. The Conf. will also witness parallel sessions on Women and Young members.  Special pavilions will be set up for Technology, International Initiatives, IFRS and Small and Medium Practitioners. For the ease of delegates, a Mobile App and a registration website have also been put in place. During the Conference, SAFA meetings will also be organised alongside. The Conference is likely to have participants not only from pan India but also a galaxy of International speakers from industry, government and other regulatory constituents are likely to attend the Conference.
StrengtheningRegulatory Mechanisms
As part of ICAI's continuous drive to uphold the credibility, integrity and image of the accountancy profession in India, the regulatory mechanism of ICAI is working assiduously. Disciplinary Directorate of ICAI has been taking disciplinary action against its errant members as per the provisions of the Chartered Accountants (Amendment) Act, 2006 and Rules framed there under. In the wake of Satyam scam, ICAI has already completed probe & in the Rs 870 crore Reebok Scam, the proceedings are on by ICAI. While law takes its own course, ICAI is committed to ensure justice in all disciplinary cases and thereby upholding the values of Excellence, Independence and Integrity which form the benchmarks of the profession.
ICAI Corporate Forum 2014
ICAI will be organizing the Corporate Forum 2014 on 31st January and 1st February, 2015 in Mumbai. This mega event will comprise three concurrent events viz., Corporate Conclave, Financial Services Expo and ICAI Awards, 2014.
Current Issues impacting the Profession
ICAI's way forward for Implementation of Ind AS: The Government has accepted the recommendations of ICAI with regard to the roadmap for implementation of Indian Accounting Standards (Ind AS) for companies other than banking companies, insurance companies and NBFCs.  ICAI had recommended this roadmap to the Ministry of Corporate Affairs (MCA) in August 2014, subsequent to the Budget statement of the Hon'ble Finance Minister to implement the Indian Accounting Standards converged with International Financial Reporting Standards on voluntary basis from 1st April, 2015 and on mandatory basis from 1st April, 2016.
Ever since the notification of Indian Accounting Standards converged with IFRS by MCA in February 2011, the ICAI has been in the process of updating, revising and issuing new Ind AS converged with IFRS issued by the IASB after 2011 so that when the country moves towards implementation of the Ind AS, the same should be at par with the IFRS currently in force internationally as well.  As a consequence to this preparedness, ICAI was able to revise all the Ind AS and issued the new Ind AS converged with IFRS and submitted them on timely basis to the National Advisory Committee on Accounting Standards (NACAS) constituted by the MCA.  The NACAS has also completed the exercise and recommended all the Ind AS to the MCA last month.  It is expected that the Ministry will notify the new set of Ind AS shortly.
ICAI recognises that notification of the Ind AS is only the first step though an important one.  To be effective, the Ind AS have to be implemented in the same way as they are implemented internationally.  Since the Ind AS require generation of new type of financial information which is to be reported in the Ind AS-compliant financial statements, the systems of the companies need to be modified appropriately to generate such information.  Further, not only the professionals involved in the preparation of financial statements as per Ind AS need to have the necessary skill-sets to implement the Ind AS as these require judgements and estimates to be made which were hitherto not required, but also the auditors need to upgrade their skills in this regard.  ICAI through its IFRS certification course has already trained large number of professionals.
Going forward, the ICAI plans to gear up its capacity building endeavours in a focused manner. The ICAI is planning to hold chain seminars throughout the country with a view to develop the necessary skills and knowledge for smooth and effective implementation of the Ind AS. To begin with, ICAI is holding a workshop on January 15, 2015 of companies that have experience of preparing IFRS financial statements, to discuss the first-time adoption issues. The ICAI also plans to bring out educational materials for all Ind AS (it may be noted that the education materials for 7 Ind AS have already released).  The ICAI also plans to launch the Ind AS in the electronic form so that the professionals and others concerned may use the contents of the Ind AS in a more effective manner.
As per the roadmap, after the initial phase of Ind AS becoming mandatory from 1st April, 2016 whereby about 550 listed companies are expected to implement the Ind AS (the number would be higher if unlisted companies having net worth of more than Rs. 500 crore are also covered).  This number is likely to increase next year as all the listed companies and unlisted companies having networth of more than Rs. 250 crores will get covered in the next year.
Further, banks, NBFCs and Insurance Companies are expected to move to Ind AS 2-3 years thereafter.  Accordingly, over the next few years more and more entities will apply Ind AS on mandatory basis while a few do so on voluntary basis with a view to bring their financial statements at the international level.  The ICAI has accordingly geared itself on long-term basis to meet the challenges in the implementation of IFRS.
Companies Amendment Bill 2014: The Companies Act, 2013 had specified a new reporting requirement for the statutory auditors of companies. Under Section 143(12) of the Companies Act, 2013 the auditor was required to report on frauds/ suspected frauds in certain situations laid down in the section. Considering the challenges for the auditors in reporting under this section, ICAI had made several representations to the Ministry of Corporate Affairs (MCA) from time to time.
The Ministry has been proactive in considering the views and suggestions of ICAI and actively reviewed some of the issues stemming from the new Companies Act taking into account the interest of the stakeholders at large. ICAI had strongly represented to MCA on Fraud Reporting submitting that concept of materiality should be introduced and certain threshold limits should be specified for reporting on fraud by the auditor.
The Companies (Amendment) Bill 2014 was passed by Lok Sabha on December 17'14. The Government has brought out a significant amendment pertaining to Section 143 (12) – Fraud Reporting. It was one of the strong concerns of ICAI as the provisions in the Act required that a fraud involving a minimal amount should also be reported to the Government.
According to the amendment issued by the Government now the auditor would be required to report fraud to the Government above the mandated threshold limit. Any fraud below the threshold limit would have to be reported to the Audit Committee/ Board. Further, the amendment also provides for the companies whose auditors have reported frauds under this sub-section to the audit committee or the Board but not reported to the Central Government, shall disclose the details about such frauds in the Board's report.
ICAI would soon come out with the Guidance Note on Fraud Reporting for members.
Guidance Note on Reporting on Internal Financial Controls: The said Guidance Note has been approved by ICAI.  The Guidance Note will serve as a guidepost for the members to report on adequacy and effectiveness of internal financial controls under section 143(3) (i) of the Companies Act, 2013.
With regard to the fact that reporting on internal financial controls is a very onerous responsibility cast on the auditors by the Companies Act 2013, in addition to issuing the Guidance Note, ICAI will be training the members on how to appropriately implement the requirements of this Guidance Note.
Reporting on Internal Financial Control u/s 143 (3) (i) of the Companies Act, 2013 deferred for one year i.e. up to 01.04.2015: Based on ICAI suggestion, MCA has amended Rules for Chapter 10 (Audit and Auditors) of the Companies Act, 2013 and Reporting on Internal Financial Control u/s 143 (3) (i) of the Companies Act, 2013 has been deferred for one year i.e., up to 31.03.2015. The auditor shall report on the existence of adequate internal financial control and its operational effectiveness for the financial years on or after 01.04.2015. The auditor may voluntarily report for the year from 01.04.2014 to 31.03.2015.
Exemption from preparation of CFS u/s 129 by an Intermediate wholly owned subsidiary, other than a wholly owned subsidiary whose immediate parent is incorporated outside India and also to companies having only associates and joint ventures for one year: MCA has amended Rules for Chapter 9 (Accounts of Companies) of the Companies Act, 2013 and Exemption from preparation of Consolidated Financial Statement by an Intermediate wholly owned subsidiary, other than a wholly owned subsidiary whose immediate parent is incorporated outside India. Further, any company that does not have subsidiary but have one or more associates and joint ventures are not required to prepared Consolidated Financial Statements for the current financial year ending on 31.03.2015.
Latest Initiatives undertaken
Four New Certificate Courses to Promote Specialisation: In the wake of growing business complexities, knowledge requirements, regulatory & legal changes and client expectations, specialists will be preferred over generalists in future. Taking due note of this emerging scenario, ICAI had been offering various Certificate Courses for its members, 14 Certificate Courses are being offered by ICAI. To keep up the momentum of this drive, recently 4 more Certificate Courses were launched by ICAI to help members build new skill sets.
These include courses on 'Corporate Social Responsibility (CSR),' 'Financial Markets and Securities Laws,' 'Wealth Management & Financial Planning,' and 'Information Systems Security'. These new courses aim to make the members specialise in emerging new-age domains and tap the vast career opportunities in the respective fields.
Independent Directors Repository Operational zed: Under the active encouragement of the MCA, the 3 Professional Institutes, namely, The Institute of Chartered Accountants of India, The Institute of Company Secretaries of India and The Institute of Cost Accountants of India have taken a joint initiative and have developed a portal namely "Independent Directors Repository". The portal is now operational and would help to facilitate the individuals who are eligible and willing to act as Independent Directors. This will also facilitate Companies to select the persons who are eligible and willing to act as Independent Directors. The URL of the portal is http://independentdirector.in .
Women Empowerment Initiatives: To provide the women members a medium through which they can explore suitable opportunities which provide part time jobs, jobs with flexi hours or jobs with work from home option, ICAI had launched a 'Flexi Working Portal for Women Members'. Besides providing job opportunities, it will also have important announcements of ICAI, details of events, success stories and articles by women professionals, and feature a section on health tips. This portal will not only serve the interest of women members but will also enable CA Firms and industry to tap talent pool which might not be accessible otherwise in normal course. To make effective use of this initiative the members are required to post job requirement(s) having option to work part time or flexi hours on this portal (http://womenportal.icai.org/).
With the aim of giving women members an opportunity to know about the significant global developments pertaining to women leadership, ICAI organised 'South Asian Federation of Accountants (SAFA) Women Empowerment Programme'. The Programme provided an opportunity to the women participants to gain insights into the global issues pertaining to their professional sphere and to have a common platform to interact and share their views and concerns.
Campus Placement Programme: Campus Placement Programme provides an opportunity to the employers to interact with newly qualified Chartered Accountants peruse their particulars and recruit the suitable candidate in their organizations. The Placement programme is organized twice in a year in the months of Feb – March & August – September.
Campus Placement Programme, February- March, 2014 was organized at 15 centers.
The Highest salary offered for Domestic posting was Rs. 21 lacs Per Annum
The Highest salary offered for International posting was Rs. 20.25 Lacs per annum
The average CTC offered was approx Rs 7.37 Lacs Per Annum.
Organizations like Axis Bank Ltd., Blue Dart Express Ltd, CIPLA Ltd, Cognizant Technologies Services Pvt Ltd, CRISIL Ltd , Deutsche CIB Centre Private Limited, JET Airways ,TATA Capital Limited, TRIDENT Limited and many more participated in the Campus Placement Program.
Campus Placement Programme-August, September & October, 2014 was organized at 19 centers
The Highest salary offered for Domestic posting was Rs. 17 lacs Per Annum
The Highest salary offered for International posting was Rs. 24 Lacs per annum
The average CTC offered was approx Rs 7.28 Lacs Per Annum.
Organizations like Tata Consultancy Services Ltd., The Federal Bank Limited, ITC Limited, Barclays Shared Service Pvt. Ltd., ICICI Prudential Life Insurance Co. Ltd., Cairn India Ltd., Coca Cola India Inc., L&T, Marriot Hotel, Jindal Steel and Power Ltd. & Alghanim Ltd., Wipro Limited, Bharat Petroleum Corporation Limited, Genpact AIG, Bosch Limited, Reliance Industries Ltd., Engineers India Ltd., GAIL India Ltd., Indraprastha Gas Ltd. etc. and many more participated in the Campus Placement Program.
Students Initiatives
The ICAI has always been pro-active in designing education and training schemes so as to produce competent professional Chartered Accountants.  The ICAI is aware of the demands of  modern dynamic society and therefore the CA course is regularly updated and revised so that the  students should acquaint themselves with the latest in the fields of accounting, auditing, finance, IT and should remain ahead of times.   
New Syllabus likely from 2016: With a vision that accountancy profession and accountancy education should constantly go hand in hand with global academic, technological and economic advancements, new scheme for CA Education and Training is ready for final consideration of the Council of ICAI. The new CA Course is likely to be announced from the year 2016. The whole syllabus for CA proficiency test to CA final has been minutely scrutinized and changes have been proposed to make the course more practical in approach to meet the requirements of today's competitive market.
Cloud Campus a next generation interactive learning management system for CA students was launched with an objective to provide quality education at the doorsteps of students, enabling them to learn anytime and from anywhere at the click of a button and that too Free of Cost. The Cloud Campus provides following value additions for the benefit of Students:
Video Lectures on practical problem solving subjects – Step-By-Step teaching on Blackboard.
Articled Training Resources including checklists to assist in audit.
Online Mentoring from experienced faculty members. Students are able to ask queries on the session/ event topic, which would get answered subject to availability of time and relevance. 11 mentoring sessions have been organized.
Integration – Navigation/ linking of six portals for easy access – (a) e-Learning LMS, (b) BoS Knowledge Portal, (c) Webcasts, (d) Online Registration Portal for GMCS/ OP/ ITT, (e) Examination Portal and (f) Articleship Placement Portal.
Formation of Committee for Review of Education and Training (CRET)- Accountancy profession has been keeping pace with changing times and advancements made globally in the fields of academics, technology and economics.  ICAI has been making a periodic review of the CA education and training schemes. CRET (Committee on Review of Education and Training) was constituted to make a comprehensive review of the entire structure of Education and Training Scheme for the Chartered Accountancy course . The CRET broadly focuses on five main areas, namely, Entry Requirement, Practical Training, Course Curriculum, Examination System and Accounting Technician Course. This initiative will go a long way in benchmarking CA education with the best in the world.
Opening of Reading Rooms: With a view to provide a conducive atmosphere to the students, who are coming from different sections of the society, the ICAI is encouraging branches to open more and more additional reading rooms and for this initiative the Institute will be giving them capital grant.  As on date, 100 Reading Rooms/Libraries are in operation across the country.
Endowment with Universities: With a view to popularize CA course among the university students, endowment fund is created by ICAI with various universities for the award of "Gold Medal" to the topper of B.Com (Hon.)/B.Com (P) where B.Com (Hon.) Course is not offered) of the university. Recently, ICAI has created endowments at Karnataka State Open University, Mysore and Sikkim University, Gangtok for the award of Gold Medal for B.Com (Hons.) examination.  Till date, ICAI has created 54 endowments.
Revision of the Syllabus:Considering the developments in respect of notification of new 184 Sections of the Companies Act, 2013,it has been decided that a clear road map need to be laid out for applicability of new Sections for November, 2014 examinations. ICAI has accordingly revised the syllabus of some of the papers in a comprehensive manner so as to keep in tune with the Companies Act, 2013 and accordingly recommended that recently notified 184 Sections be made applicable for May, 2015 Examination and onwards.
e-Learning on the Students Learning Management System (LMS) at http://studentslms.icai.org: The Students LMS tracks the learning and development by students in terms of e-Lectures available, visited and completed.  The students are also provided with a Self Assessment Quiz after each chapter, to enable students to make a self assessment of their preparation for forthcoming examination. The e-Lectures on the Students LMS are mobile-enabled and access to e-learning is free. The e-Learning facility aims to supplement the Study Material, Practice Manual and other content provided to the students.
Online Answer Books:As a green initiative, students are now provided certified copies of their answer books in soft copies. Through a secure login identity and password intimated to them, they can visit the particular site and view their answer books at their convenience.
Online Correction Post-Submission: Even after submission of examination forms, students have another opportunity to correct the particulars online, i.e. at http://icaiexam.icai.org, including change of examination centre, group and medium, etc. This link called Correction Window will enable them to communicate online with our Examination Department for making corrections in the examination forms.
Help to Differently-abled Students: ICAI has empanelled writers / scribes for differently-abled students in major cities approx 15 cities to begin with, effective with May 2014 examinations. A city-wise panel of 38 eligible writers/scribes is already there on ICAI website. Effective from November 2014, ICAI will soon extend the facility of providing computers to differently-abled students for writing their answers with suitable safeguards so as to avoid any possibility of its misuse.
Four New Examination Cities : For the convenience of the students, chartered accountants examinations are being extended to 4 new examination cities i.e. at Tirunelveli (Tamil Nadu), Ongole (Andhra Pradesh)  Dhule (Maharashtra) and Anantapur (Andhra Pradesh) effective from November, 2014 examinations.
Other Initiatives undertaken during the year
ICAI Digital Library: The library was launched which is a comprehensive repository of various digital Publications, E-books, Journals etc. It would offer online resources subscribed by the ICAI to its members to help and assist in higher education and Professional development. ICAI Digital Library is a one stop destination for readily usable resources. Its robust searching mechanism makes it effortless to find what you are looking for.
ICAI Online Store: This portal offers its facilities for students, members and public at large. It would enable end users to purchase ICAI publications, ICAI stationary items and ICAI E-learning CD's online. Anyone interested can generate their own account including that of dashboard on this portal so as to have a record of all transactions made therein past and present. This portal also has the facilities of online shopping carts with all important features like Wish list, My Cart etc.
Launch of Global Career E Kit: The world today is operating at new dynamics and the globalization has unfolded new vistas of opportunities for all professionals including Chartered Accountants. In order to enable the ICAI members to capitalize such opportunities, the ICAI has prepared Career E kits for various countries. These kits will provide panoramic view of the primary information to the members intending to go abroad for professional forays. The Global Career E-Kit covers general information of related jurisdiction such as demographic details, economic environment, useful business information, visa requirements etc.In addition, useful information such as contact details of local chapter, information on MoU/MRA and FAQs for members abroad is also included in these E-Kits.