HR Learning is a network of human Resource professionals of India affiliated to Institute of Integrated Development & Research (IIDR), which is a Non Governmental Organization. The aim of this network is to promote and discuss, the recent human resource practices and trends across different industry. To mark the completion of three years of togetherness, HR Learning organized a Learning Discussion on the new ways and means of Human Resource Development Practices for betterment of society at Hotel Ritu IVY Kolkata. About 48 human resource professionals from leading industries of West Bengal  attended the interactive seminar.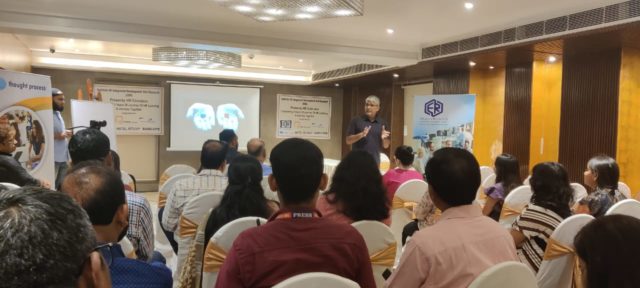 The program convenors were Sayak Sarkar, Indrajit Ghosh Dastidar, Tushar Subhra Islam, Pranita Chatterjee and Himadri Das.
The gathering was informed that on behalf of IIDR , HR Learning is requesting Government of West Bengal and Government of India for support regarding Research Projects in the domain of human resource development.
The session was conducted by eminent panelist on HR Digitization followed by a discussion on effectivity of the human resource process.
8