~The western Cuisine and bar~
Mumbai, August, 2016– Hotel Sahara Star located next to domestic airport is known to tantalise taste buds with 8 food and beverage destinations, each offering a unique experience with its fine blend of gastronomic food and ambience. Latest addition to this 5-star deluxe property is the new European restaurant named EURO that is sure to entice your food craving for the most authentic and delectable European cuisine.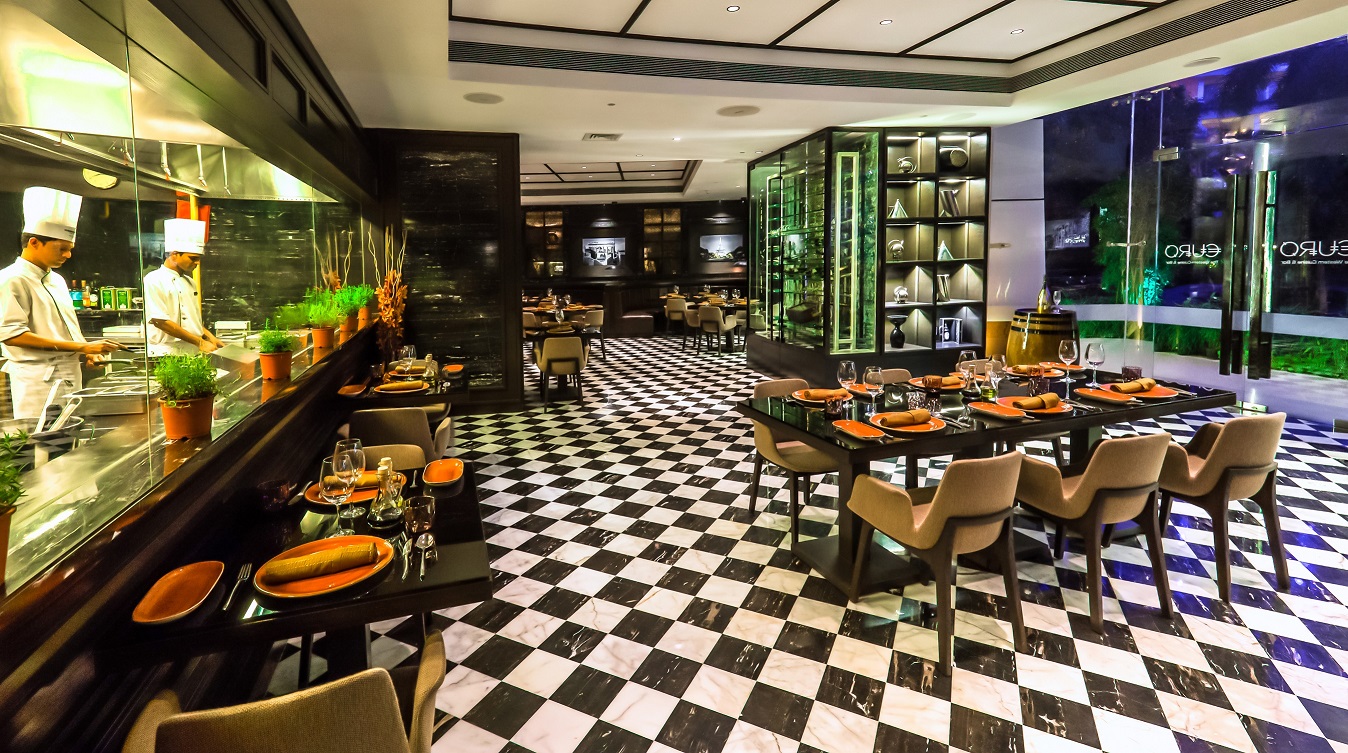 Presenting EURO, an authentic European cuisine and bar in the heart of Mumbai that promises to offer you an unforgettable dining experience with its sumptuous offering of European culinary delights. If you take delight in a relaxing ambience paired with great food and fine wine, then welcome to a world of indulgence inspired from the west. Step into one such delightful experience to treat your taste buds with a cuisine full of delectable surprises and pleasing refreshments on the menu. Sahara Star is pleased to bring the Europe's magic in Mumbai for those who prefer superior indulgence.
Euro can seat 46 pax at a time and is open only for dinner. The fine dining restaurant offers exclusivity in terms of its design and seating arrangement that allows privacy to each diner. Helmed by Chef Amol Rane & Restaurant Manager Sh. Sarang Patil, Euro will have a rotating menu with a 'speciality' dish each night. Menu consists of approximately 30 dishes from European countries which includes Soup, appetizer, main Course cheese & dessert. Bringing in the true flavours and essence of Europe, Euro offers an array of delights both in food and wine for everyone who loves to dine in company of great hospitality and music.
Speaking about the restaurant Chef Salil Fadnis, Executive Chef said, "Euro brings with it true flavours of European cuisine. It can't get more real. The food, décor, choice of breads and cheese, and its selection of wines will transport you to the land of Europe. The response received from guests so far is overwhelming and we promise to keep up the quality."
Euro is extremely classy and wears a minimalist look. With chequered floors and pristine walls, the restaurant exudes a vintage charm. The right mix of wood and glass in the interiors make it cosy and comfortable. The soft beige upholstery nestled in wooden frames and mounted photo frames with Europe's significant location emanate European appeal. The use of modern cutlery adds a dash of color to the otherwise subdued décor.
Relish and revel in the mouth-watering recipes at Euro that express the true essence of Europe. Come experience an unforgettable culinary journey.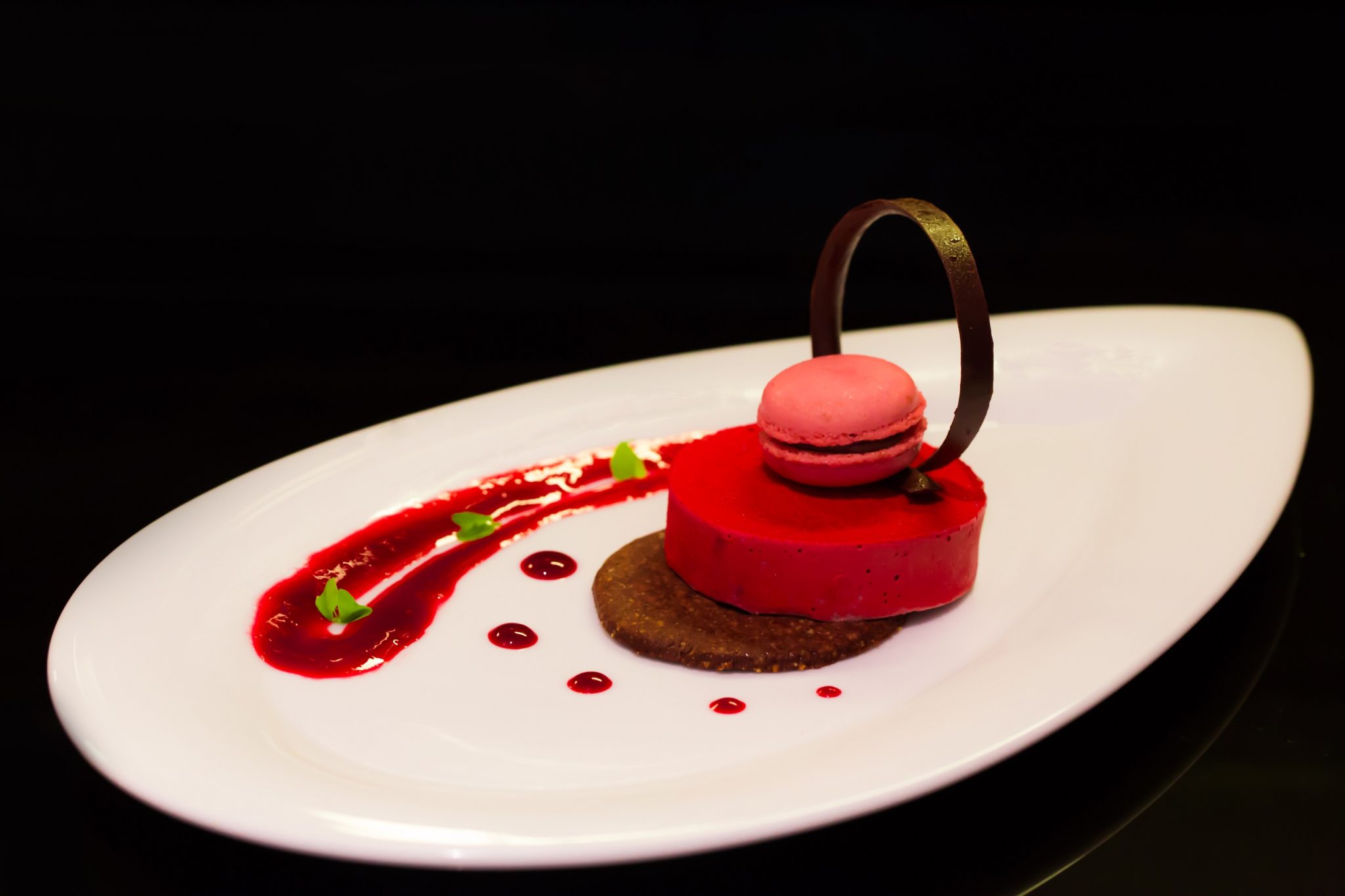 About Hotel Sahara Star –
Sahara Star, the flagship hotel of Sahara India Pariwar, is one of India's most desirable destinations. The 5-star deluxe hotel strategically located near Mumbai's domestic airport magnificently blends Indian mysticism and culture, while personifying the country's progressive spirit blending peerless hospitality with ultra-modern technology. Hotel Sahara Star enthralls the world with its magnificence, an architectural phenomenon, a majestic landmark, a destination to be experienced in its entire splendor. The Hotel is a distinct yet contemporary destination which caters to the guest's requirements with state of the art amenities, services & promotions.
Creating a paradigm shift, Sahara Star showcases world largest-pillar-less- clear- to- sky dome, an architectural landmark blending hospitality and entertainment to cater one of the most individualized hospitality experiences. The grand new lobby of the hotel that firmly differentiates between construction and creation is a visual delight, an engineering marvel, a clinical fusion of design and space. Complemented by India's finest 4,000 sq ft Marine Aquarium, abode to world's only Private Dining Room inside a marine aquarium exquisite marine lives, the Hotel weaves a dining facility amidst these aquatic wonders. The world's first 'hemisphere' three compound-curved custom designed all glass panoramic elevators rising in the exotic 55,000 sq. ft tropical lagoon can be found nowhere else.
In an ambience steeped in rich culture and superlative luxury, Sahara Sapphire, Mumbai's largest pillar-less multi-purpose event hall, gives an opportunity for every host to announce their event to the world. Hotel Sahara Star boasts of its largest hall in the city with a floor plate of 55,000 sq.ft, an impressive ceiling height of 25ft. Besides, reigned by contemporary design, Jade Ballroom embraces a sombre play of elegance. With a capacity to host 1000 guests in its abundant space of 10,000 sq.ft. Jade's pillar-less multi-function area with a ceiling height of 18 feet is a captivating sight for every guest. With a complete makeover of its exclusive rooms – Earth, Mercury, Uranus and Neptune, Hotel Sahara Star is well appointed with 313 guestrooms inclusive of 18 luxurious suites and 8 Food & Beverage outlets. Hotel Sahara Star features an unbelievable external façade made of glass and steel.
Here, the culture, mystique & hospitality of India blends with modern facility & services to create the finest business-cum-leisure hotel of the country.