Special Feature on Business Success Across Different Generations
25 January 2017 – The Hong Kong Trade Development Council (HKTDC) has published its annual product magazine HKTDC Enterprise Yearbook 2017. As well as being an essential sourcing guide, this insightful 2017 edition offers comprehensive content and it serves as a year-round sourcing reference for professional buyers.
HKTDC Enterprise debuted in 1967, has constantly evolved and strengthened its content to serve as an effective sourcing platform connecting buyers and suppliers in Hong Kong and around the world. For decades, the publication has been in close partnership with suppliers in their production promotion and brand building journey by showcasing products and services to a worldwide audience. In addition, in embracing the digital era, Enterprise continues to reach new readers with its mobile and interactive online versions, presenting a rich variety of buying opportunities and enabling buyers to send enquires to suppliers anytime and anywhere.
The Enterprise Yearbook 2017 features a special selection of articles: "Brand Parade – Fifty & Beyond" spotlights a wide range of items designed by Hong Kong as well as overseas companies and exemplifies the HKTDC's role in promoting trade between the city and the rest of the world to wrap up HKTDC's Golden Jubilee celebrations, while "Success in Generations" provides a retrospective look back at the humble beginnings of two family-run businesses and their rise to success. The importance of the Belt and Road Initiative and the facilitating role Hong Kong plays are detailed in a separate feature article. Other new additions to the magazine include a list of co-working spaces to assist entrepreneurs to set up business in Hong Kong, as well as a report on three local tech start-ups that found success in the city thanks to its business-friendly environment.
The Enterprise Yearbook 2017 edition contains details of more than 300 suppliers and over 500 pages of buyer-centric content and includes features on topics such as the global export outlook for 2017 and a list of important trade fairs and activities organised by the HKTDC in Hong Kong and worldwide. The publication was honoured with several international awards last year such as the Communicator Awards, Davey Awards, Mobile WebAward and WebAward, and was recognised chiefly for its content and layout design, both in print and online.
The Enterprise Yearbook 2017, reaching more than 500,000 quality buyers from 200 countries and regions, is mailed directly to import-related, international buyers, including top businesses around the world. It is also available at the business centres of many hotels in Hong Kong and overseas, as well as airline lounges of a number of international airports. The HKTDC also distributes the publication to VIP buyers via its global network of 46 offices worldwide and at its local and overseas trade fairs.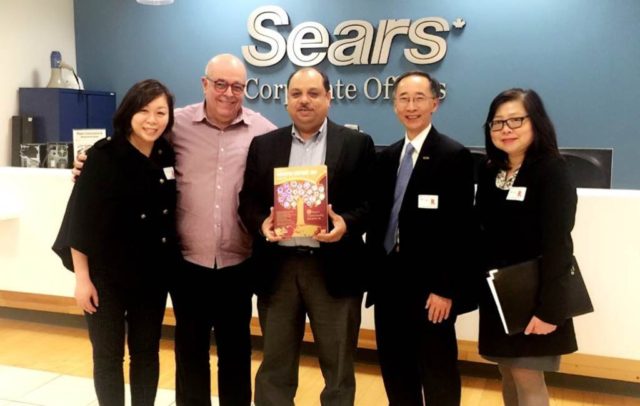 About the HKTDC
Established in 1966, the Hong Kong Trade Development Council (HKTDC) is a statutory body dedicated to creating opportunities for Hong Kong's businesses. With more than 40 offices globally, including 13 on the Chinese mainland, the HKTDC promotes Hong Kong as a platform for doing business with China, Asia and the world. With 50 years of experience, the HKTDC organises international exhibitions, conferences and business missions to provide companies, particularly SMEs, with business opportunities on the mainland and in international markets, while providing information via trade publications, research reports and digital channels including the media room. For more information, please visit: www.hktdc.com/aboutus. Follow us on  Google+  Twitter @hktdc  LinkedIn