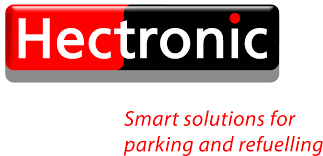 Being a global leader in intelligent fuelling management solutions, environment protection is a tradition at Hectronic. However it contributes not only ecologically but also to the financial gain of its customers through considerable savings of energy and long lasting quality products.
 Hectronic solutions are a blend of german engineering and swiss precision. It offers engineering niche markets under Mining, Cement, Steel, Power, Infrastructure, Railway and Transport Sectors and executes turnkey projects, offering Fuel management Solutions for small, medium and large in-house fuel consuming companies. Its products /solutions are designed and developed under intense industrial conditions to aid the above segments with its rugged yet environmental friendly technology. Some of them are mentioned below-
Decantation management
 The unique Decantation Management solution, in combination with Hectronic Auto Fuel Terminal and the compatible PD flow meter allows you to precisely measure the exact fuel quantity being decanted to your underground/above ground fuel storage tanks.
Inventory management
 The innovative architecture and open interfaces clubbed with a range of useful peripherals such as user interface , printer, and truck driver display , in connection with the software module, shows real time the tank contents which makes OptiLevel the best choice for your petrol/diesel station. Solution can be used for under and above ground tanks.
Automatic Vehicle Recognition(AVR)
 Absolutely reliable vehicle and driver identification installed easily and quickly. A tag is attached to the vehicle and the receiver is fitted to the pump dispenser. The driver fills up –the system takes care of the rest. It identifies the vehicle and driver by wireless, checks all authorizations, and then releases the pump dispenser automatically –with total ease and total efficiency.
Mobile –Browser Refuelling
 The heart of the system which takes care of the entire fleet refuelling only upon authorization records every refuel transaction and stores it in the system automatically. The stored data/transactions can be polled to the Back-Office PC Software instantaneously.
Vehicle tags and Automatic Vehicle Recognition System collectively called as PetroPoint , ensures secure and fast refuelling with accurate data recording and transmission making it unmatchable in instances of high vehicle throughput, higher security requirements, controlling valves and flow meters for accurate fuel measurement and for exact consumption analysis.
Stationary refuelling management
 Stationary refuelling means Hectronic Auto Fuel Terminal integrated to dispensing units with Petro point (AVR) for authorized fuelling and to capture each transaction with vehicle details
High Speed Filling for Browser
Highspeed top loading/ bottom loading fuel management system ensures quick fuel loading with accurate fuel data recording, which also results in quick turnaround time of browsers from filling station to mining areas
Flow Meter Management
More than 50 years of experience allows it to understand and solve clients need and requirement in measurement of fuel. Its PD flow meters allow a high accuracy and repeatability, and also are often used as Master Meter to calibrate other meters of different brand or type.
Management Software
HecPoll software can be configured to form a closed loop logistic system, a complex fleet management tool, or a user friendly invoicing system. With its unique architecture, the program can be shared over different computers.
Its principle: Thinking economically and acting ecologically pays off for everyone.
For More Information visit: hectronic.co.in/
(Kishan Khandelia did his schooling from Wynberg-Allen, Mussoorie and is currently pursuing his graduation in the science stream in the Bhawanipur Education Society College (BESC), Kolkata. He is also undergoing a  certificate course in Corporate Communications and  is keeping is options open about a future that encompasses his  twin passions of technology and communications. His reigning passion is to watch news being made and he is fascinated by the way news items are comprehended, reported and then consumed by the world at large. He is especially interested in the role of media managers, who often help "create" and "disseminate" such items and is intrigued by their impact on the public and the general opinion.  He loves to write and is also available for independent writing assignments. He can be contacted at khandeliaa608@gmail.com.) 
7