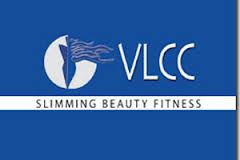 Knowledge paper released by Mrs. Vandana Luthra, Founder & Mentor, VLCC Group, on VLCC Anti-Obesity Day
Ø Research reveals that Waist Circumference-to-Height Ratio (WHtR) is a better and more accurate screening tool as compared to Body Mass Index (BMI) for identifying the risk of Obesity related disorders at an early stage.
Ø With every 0.01 increase in WHtR there is a gradual increase in body fat%, leading to an increase in the number of medical cases, both in case of males and females.
Even if you are well within the generally accepted healthy Body Mass Index (BMI), you could still be diagnosed as obese, according to a latest study by VLCC, a leading wellness brand in South Asia and the Middle East. The pan-India study, covering a sample size of nearly 7000 men and women, has concluded that despite people staying in the "healthy" BMI range, there is noticeable percentage of individuals diagnosed with or already suffering from associated Medical Disorders related to Obesity.
On the occasion of Anti-Obesity Day (26th November), an initiative that the organization launched 13 years ago, VLCC released a knowledge paper on 'Waist-Height Ratio and Body Fat % Synergy' that ascertains a linkage between Waist Circumference-to-Height Ratio (WHtR) and Obesity.
Speaking on the path-breaking research, Mrs. Vandana Luthra, Founder & Mentor, VLCC, "As pioneers in the Wellness domain in South Asia and Middle East it is incumbent upon us to take active interest in propagating awareness about the dangers of Obesity and related issues. It has been our endeavor, through constant research and study, to understand the underlying factors that cause Obesity, the effects Obesity can have on an individual's health as well as to lay down recommendations for preventive healthcare. As it is difficult to measure Body Fat% on one's own, for this measurement requires specialised equipment like a Body Composition Analyzer, WHtR is an easier to measure and more accurate screening tool for Overweight or Obesity related lifestyle diseases."
The detailed research, conducted over a period of one year, has clearly established a correlation between Waist-Height ratio with the Body Fat%. The Waist-Height ratio in both the genders could be demarcated at a particular value, which highlighted the need for a "Preventive Healthcare Approach" before the Medical Condition becomes severe. This value also flashed the corresponding Healthy Body Fat% limit.
This knowledge paper has clearly addressed the limitations faced on using other 'obesity indicators' like BMI, Waist-Hip ratio, and Waist Circumference. The study also helped establish borderline value of WHtR >0.50 as indicative of increased obesity related health risks for men and women.
The trend of body fat % in each WHtR range was studied.
Body fat % of 27% in females and 17% in males, at < 0.50 WHtR range was taken as the cut off value. This was because the medical cases (namely hypertension, diabetes, hypothyroid, PCOD, dyslipidemia etc.) increased after this cut off WHtR value.
Globally, BMI of 18.5 – 24.9 is considered as Normal. Whereas, for Asian Indians 18.5 – 22.9 is Normal Category.
Normal BMI Category is highlighted (colour band) in the given below table.
Correlation of WHtR Range with BMI, Body Fat % and Medical Cases for Female Subjects
| | | | |
| --- | --- | --- | --- |
| WHtR Range | BMI Range | Body Fat % in Females | % of Medical cases in Female category |
| < 0.45 | 21 | 26.97% | 0% |
| 0.45 – 0.50 | 22-23 | 29.16% | 11% |
| 0.51 – 0.55 | 23-25 | 31.00% | 17% |
| 0.56 – 0.60 | 25-26 | 34.91% | 24% |
| 0.61 & above | 27-50 | 47.09% | 40% |
11% of the Medical subjects were identified in 0.45 – 0.50 WHtR wherein most of the medical cases were in 0.48 to 0.50 WHtR range.
Correlation of WHtR Range with BMI, Body Fat % and Medical Cases for Male Subjects
| | | | |
| --- | --- | --- | --- |
| WHtR Range | Average BMI Range | Body Fat % in Males | % of Medical cases in Male category |
| < 0.45 | 17 | 15.40% | 0% |
| 0.45 – 0.50 | 23-24 | 17.10% | 12% |
| 0.51 – 0.55 | 25-27 | 25.78% | 13% |
| 0.56 – 0.60 | 27-29 | 29.72% | 18% |
| 0.61 & above | 30-41 | 39.83% | 34% |
As a pro-active, preventive measure, marginally less than 0.50 Waist-Ht ratio can be considered as the ideal.
Commenting on this knowledge paper and VLCC's Anti-Obesity Drive, Dr. Veena Aggarwal, Head of R&D, VLCC Health Care Ltd. said, "The study conducted brings out some startling findings that have been an eye opener. Obesity is a lifestyle disease that is rapidly catching up amongst urban audiences. This research study brings about the concept of using 'Waist-Height ratio' as an easy and more practical and accurate assessment tool for self analysis of one's health status with regard to obesity at an early stage, for timely proactive measures to be taken."
This study is another step in VLCC's on-going efforts to ensure a better quality of life for everyone and highlight the problems arising from obesity, a dominant lifestyle disease prevailing today. VLCC has provided Weight Management solutions to its customers over two decades now, through Assessment, Analysis and Action, advising and executing the treatment for a sustained Wellness oriented lifestyle.
About VLCC
VLCC is widely recognized in India and abroad for its holistic, scientific & completely natural weight-management practices and therapeutic beauty solutions addressing the mind and body. Today with operations spanning across 16 countries, over 300 locations and 121 cities and employee strength of nearly 6000 (a majority of whom are doctors, nutritionists, psychologists, cosmetologists, beauticians, physiotherapists and the like) and over 10 million satisfied customers, VLCC:
Manages the largest chain of Slimming, Beauty & Fitness centers in South Asia and Middle East
Runs Asia's largest chain of vocational education academies in Beauty & Nutrition
Manufactures and retails India's most comprehensive range of skin care, hair care & body care products across over 75,000 retail outlets.