Nayati Healthcare announces commencement of Multi Organ Transplant programme  from January 2017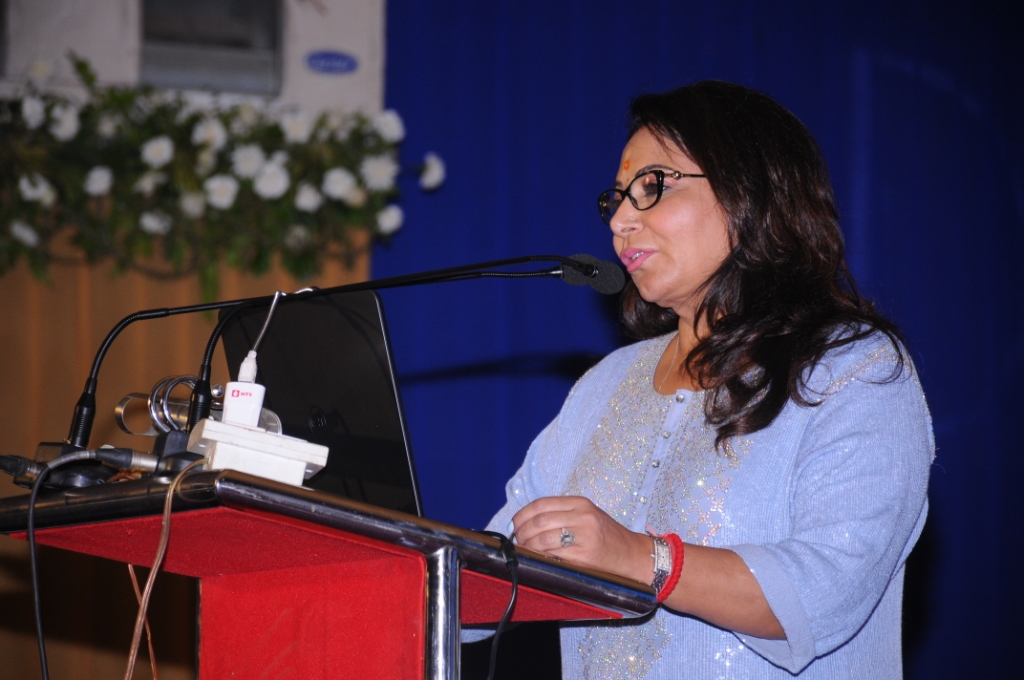 Mathura, September 25, 2016: Keeping in line with its vision to provide the best in healthcare to the patients in Tier II & Tier III cities, Nayati Healthcare today announced the commencement of its Multi Organ Transplant programme. The announcement was made during the national level conference that was organised on liver and pancreas titled " New Frontiers in Liver and Biliary Sciences – A Nayati Healthcare Convention" .The conference saw experts from the field  share their experience and knowledge with local doctors. More than 400 doctors (physicians, surgeons, Dean of medical colleges, IMA officials) attended the day- long seminar. The event included lectures, panel discussions and master videos.
Announcing the commencement of the Multi organ transplant programme, Niira Radia, Chairperson, Nayati Healthcare stated "As we progress in the journey of transforming the face of healthcare in India we are set to create yet another milestone. We will be commencing the Multi Organ Transplant programme for liver and renal from January 2017. The unit will be equipped with state of art technology and best in class doctors and specialists.  This region has an acute shortage of expert liver and renal transplant programmes. As a result the patients from the state head to centres in  Delhi NCR or other metros. It is the need of the hour to have a Tertiary care centre in the region and create awareness about the disease and treatments available amongst the  patients & doctors community. "
"Healthcare no longer lives in the Metros. It is time for the hospitals operating in Metros to move and set up good healthcare infrastructure in tier II & III towns where healthcare matters. Families face huge plight when they have to cope, not only with the disease of a loved one, but the distance adding to the emotional and financial burden of treatment in cities. Our  commitment is to get the best care to the patient and thereby reduce the social, emotional and economic burden of treatment." she further added.
Pioneer of split liver transplant Prof. Mohammed Rela, stated "Unlike in the past where liver transplant had poor survival rates, these days liver transplant success rates is 90%. Modern technology and methods enable that one liver donor can help two to three patients. "
Dr. R K Mani, CEO Medical Sciences, Nayati Healthcare stated " Nayati will continue to bring in the best in healthcare for the region and we will work with the clinicians in the region on an academic front. This is the first amongst many more which will be organised by us. This unique interactive session saw participation of doctors and surgeons from across the region – Agra, Aligarh, Mathura, Bharatpur, Ettah, Etawa. "
Some of the faculties present at the day long interactive session " New Frontiers in Liver and Biliary Sciences were Prof. Mohammed Rela, Professor of Liver Transplant and HPB Surgery Kings College Hospital, London, Director & HOD, Liver Transplant and HPB Surgery Global Hospital, Chennai; Prof. Samiran Nundy, Dean, Academics & Member, Board of Trustees, Sir Gangaram Hospital, New Delhi; Prof. Shailesh Shrikhande, Head of GI & HPB Surgery, Tata Memorial Hospital, Mumbai; Dr. Hitesh Chavda, Chief, Liver Interventional, Radiologist, Sir Gangaram Hospital, Ahmedabad; Dr. Sanjiv Saigal, Chief, Liver Transplant, Hepatologist, Medanta Medicity Gurgaon; Dr. K. Ilangkumaran, HOD Liver Intensive Care and Anaesthesia, Global Health City, Chennai
The Nayati Centre of Excellence for Gastrointestinal and Hepato Pancreato Biliary (HPB) Sciences will  be concerned with screening, early detection and management of liver related disorders. The centre has three divisions – Department of Minimal Access Gastrointestinal, Pancreatico Biliary & Bariatric Surgery; Department of Liver Transplantation and Regenerative Medicine and Department of Medical Gastroenterology and Hepatology. Dept. Of Medical Gastroenterology & Hepatology will be primarily concerned with the prevention and medical management of the gastric & liver diseases.  The Department of Liver transplant & Regenerative medicine will be concerned with Surgical management of patients having end stage Liver diseases .The surgical management will include the complex hepatobiliary surgeries including Liver transplantation.
.
About Nayati Healthcare & Research Pvt. Ltd.: Nayati is India's first Multi Super-Specialty healthcare group offering premium tertiary care to Tier-II & Tier-III cities. We offer world class patient care services aided by state-of-the-art medical technology and advanced treatment facilities. Our aim is to provide both cost effective and easily accessible healthcare.
About Nayati Multi Super Speciality Hospital, Mathura: Nayati Hospital is the first hospital in the region to provide integrated, comprehensive and high quality  healthcare through our Centres of Excellence.  These centres will be supported by advanced Intensive Care units comprising of: MICU, CCU, SICU, NICU and PICU. The upcoming hospital in Mathura will also cater to Vrindavan, Agra, Palwal, Firozabad, Mainpuri, Kasganj, Etawah, Etah, Hathras, Agra and surrounding areas.