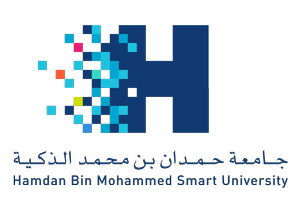 Chancellor Dr. Mansoor notes that University leads the way in achieving the recommendations of the Incheon Declaration to provide high-quality education for all
UAE, May 31, 2015 – As Chairman of the Governing Board of the UNESCO Institute for Information Technologies in Education (IITE), Dr. Mansoor Al Awar, Chancellor of Hamdan Bin Mohammed Smart University (HMBSU), recently emphasized on the significance of adopting the 'Lifelong Learning Model,' which can help in achieving the global goal of 'equitable and inclusive quality education and lifelong learning for all by 2030.' Dr. Al Awar made this statement during his recent participation in two major United Nations Organization for Education, Science and Culture (UNESCO) forums in Korea and China in the presence of Irina Bokova, UNESCO Director-General and a number of ministers from around the world.
During the 2015 World Education Forum organized by UNESCO in Incheon, South Korea in May, Dr. Al Awar voiced HBMSU's full support for building a powerful new education agenda aimed at transforming lives as embodied in the event's resulting 'Incheon Declaration' by 2030. Inspired by UNESCO's global Education for All movement and the UN's Millennium Development Goal on Education, the Declaration encourages countries to provide inclusive, equitable, and quality education opportunities for all. Dr. Al Awar noted that HBMSU was and still is a pioneer in promoting the concept of lifelong learning and has already established educational and strategic priorities similar to those espoused by the Incheon Declaration under its 'Lifelong Learning Model.'
Dr. Al Awar discussed the value of HBMSU's Lifelong Learning Model in greater depth during the International Conference on ICT and Post-2015 Education organized by UNESCO in China two days after the World Education Forum in Korea. The event gathered various education and Information and Communications Technology leaders, experts and stakeholders to explore how ICT can be leveraged to help meet the world's post-2015 education goals and targets.
As one of the Conference's distinguished speakers, the Chancellor delivered a keynote presentation entitled 'Recognition of Lifelong Learning Model @ HBMSU.' He explained how HBMSU's learning philosophy is founded on the core principles of Accessibility, Flexibility and Affordability. He then outlined the characteristics of the university's highly successful Lifelong Learning Model, its balanced attention to Continuing, Concentrated, Committed and Casual Learners, and its accurate assessment of learning outcomes. Dr. Al Awar also shared HBMSU's academic excellence and achievements—fruitful results of its continuing quest for academic excellence and leadership in reshaping the future of education in the Arab world on the basis of creativity and innovation.
Dr. Al Awar said: "It was a privilege to be part of two vital UNESCO forums and contribute to global efforts towards enhancing educational opportunities and standards. During these events we also had a great opportunity to share HBMSU's learning philosophy, successful experiences, and effective implementation of the Lifelong Learning Model. We shall continue to participate in international platforms such as these that advocate academic excellence and holistic learning for all and enable HBMSU to showcase its unique brand of education."
"Moreover, the recent visits affirmed how HBMSU's unique technology-focused educational approach complements the UN's global educational goals and how we already have learning paradigms in place that echo those championed by UNESCO at its recent World Education Forum. This means that our learning strategy aligns well with the international development agenda," concluded Dr. Al Awar.