The new line-up comprises of 2 front load and 7 top load washing machines
India, February 28, 2017: Haier the global leader in consumer electronics industry and World's Number 1 Brand* in Major Appliances for 8 consecutive years, has introduced a series of 9 washing machines for the Indian market. The launch of the new models is expected to give consumers a wide array of choice in the new range of products.With the expansion in the category, the launch will help Haier augment itsexisting range of washing machines in the Indian market.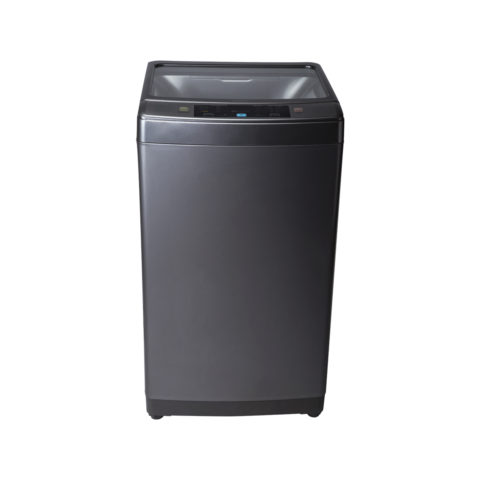 The new variety of machines consists of models in the regular as well high end-premium segment, with a washing capacity in the range of 6 Kgs to 8.5 Kgs.  The models are equipped with superior design, the best in class features, craftsmanship and technological abilities, keeping in mind the urban and modern contemporary family and their constant evolving lifestyle based requirements.
With state of the art technology, the washing machines are armed with competent features such as large size door chroming, where the door dimension is larger and it has chroming decoration, touch screen, toughened glass lid and more. The HW80-BD12756NZP and HW75-BD12756NZP come with a lifetime warranty offering added convenience to the consumers, with hassle free after sales service. Further, keeping in mind the water pressure problems in India, the machine features the NZP (Near Zero Pressure) technology, specifically catering to water problems. With NZP, the machines can work on minimal or low water pressure level having the specially designed water inlet parts. They also support USPs'such as the magic filter, magic drum, double level spin club and vortex pulsator. The magic filters have an enlarged touch surface to ensure effective collecting of lints, whereas, the magic drum and double level spin tubs enables a cleaner wash with more care and less abrasion. In addition to this, the machines have dual water inlets, strong water flow through storm wash and jet wash which allows better cleaning of the clothes, and efficient wash. Moreover, the new models come with an advanced smart drive motor which helps saving energy and water and is also more silent and steady.
With all the topnotch features and abilities, the new line up helps consumers save time, energy and also deal with specific problems such as low water pressure level and further enables a clean and hassle free wash.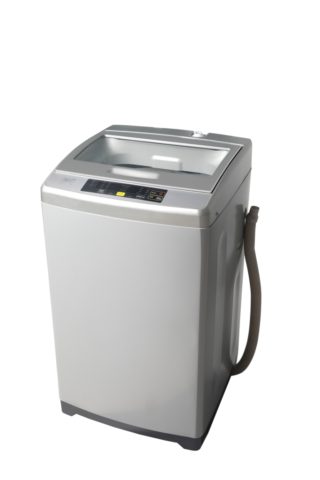 Commenting on the launch, Mr. Eric Braganza, President, Haier India said "Considering the growth and potential of the Indian consumer durable industry, India is one of the key focus markets for Haier. The introduction of all the new models of washing machines is a step towards providing a wide variety of choices and product range to our consumers and help them chose the perfect machine for their family keeping in mind their needs and requirements. All the new models are armed with best in class features and are designed to serve the customers with improved and better technology. Thus, following the brand legacy, Haier's objective has always been to strive and work towards providing technologically advanced and better-quality products to the consumers."
ABOUT HAIER INDIA
Initiated in January 2004, Haier Appliances (India) P. Ltd is a 100 percent subsidiary of Haier Group. Headquartered in New Delhi, Haier India has 33 operations spread from Bombay, Bangalore, Chennai to Calcutta and a complete distribution network throughout the country as well as a manufacturing facility in Pune. Haier India employs 540 staff (On Pay Rolls), among which 272 of them are with the sales team while the other 268 are front-line employees. Products offerings of Haier India range from refrigerators, air conditioners, washing machines, TVs, water heaters, freezers to microwave ovens, with a special focus on local needs. For example, washing machines that work at nearly Zero Water Pressure help solve the biggest challenge that Indian consumers face in their daily lives, while Haier BMR refrigerators have also been well received by Indian consumers due to its large refrigeration capacity which caters to local people's dietary habits. A larger refrigeration capacity means consumers can store more vegetables while the refrigerator also makes people's lives easier by placing the refrigerating chamber at the top of the machine.
ABOUT HAIER GROUP
Haier is the world's leading home appliance provider, with global revenues amounting to US$ 30.3 billion and profits of US$ 2.89 billion in 2015. Its mission is to create innovative products according to the demands of our customers. Haier has been named the number one* global home appliance brand every year for the last eight years by Euromonitor International, a world leader in strategy research for consumer markets. The data released shows that volume sales of Haier brand major household electrical appliances in 2016 accounted for 10.3% of the global market. These figures place Haier first in the world once again, the company's 8th consecutive top placement since 2009. In addition, refrigeration appliances, home laundry appliances, electric wine coolers, and freezers volume sales were also significantly ahead of competing brand retail sales, retaining Haier's place as a world leader.
In 2012 the Boston Consulting Group named Haier one of the ten most innovative companies in the world as well as the most innovative company in the consumer and retail category. Its global headquarters are based in the Chinese city of Qingdao and it also has regional headquarters in Paris, New York and Tokyo to serve its clients in Europe, America and Asia. Haier also has 5 R&D centers, 66 trading companies and 21 industrial parks worldwide. Haier Electronics Group Co., Ltd. a subsidiary of the Haier Group, is listed on the Hong Kong Stock Exchange (HKG: 1169). By drawing on its competitive strengths in marketing, the Internet, logistics and services, Haier Electronics Group aims to provide an integrated and unrivalled consumer experience. Qingdao Haier Co., also a subsidiary of Haier Group, is listed on the Shanghai Stock Exchange (SHA: 600690) and focuses on driving innovation in smart home technologies.
* According to the Euromonitor ranking 2016