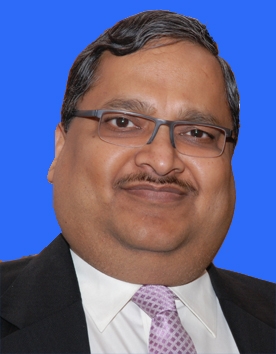 Kolkata, 8th February 2016:  Gujarat NRE Coke Ltd (GNCL), on receipt of   requisite approvals,  has allotted 25,28,15,066 equity shares of Rs. 10/- each at Rs. 11.03 (including a premium of Rs. 1.03 per equity share) to State Bank of India, Tamilnad Mercantile Bank Limited and Syndicate Bank . These equity shares have been allotted consequent upon the option exercised by the said Lenders to convert their debt into equity shares of the Company under CDR package in accordance with the resolution passed by the members of the Company.
Speaking on the development, Mr Arun Kumar Jagatramka, Chairman and Managing Director, Gujarat NRE Coke Ltd said, "This development will help to reduce the debt of the Company by quite a considerable amount and we would like to leverage this for the faster revival of the company's operations." He also thanked all the banks for their support in the revival of the Company.
About Gujarat NRE Coke Ltd
 Gujarat NRE Coke Ltd (GNCL), the flagship company of Gujarat NRE group, is one of the largest independent producers of met coke in India with an installed capacity of 1.5 million tonnes per annum (MTPA). The company has its met coke plants at Khambhalia and Bhachau in Gujarat and Dharwad in Karnataka. GNCL also has a mini steel mill in Gujarat to recycle steel scraps to manufacture TMT Bars. The company is currently setting up 30 MW power plants out of the waste heat emanating from the coke making process.
2