Deprecated
: Function create_function() is deprecated in
/home/dh_ndki7k/corecommunique.com/wp-content/plugins/wp-spamshield/wp-spamshield.php
on line
2033
Lenovo to provide 110 Tablets in the first phase of the mission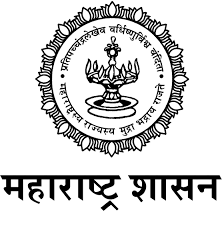 Mumbai, April 3, 2017: The Government of Maharashtra has joined hands with Lenovo to provide technology for the first phase of The Village Social Transformation Mission. The initiative, announced by the Hon'ble Chief Minister in August 2016, aims to transform 1000 villages affected by drought or social challenges into model villages by 2018. Under the partnership, Lenovo will provide 110 tablets with a view to bring technology based efficiencies in Health, Education, Water Conservation and Irrigation programmes.
Lenovo tablets will be used by rural development fellows who have been specifically hired to take the mission forward. The first phase will cover 100 villages that will cover talukas and gram panchayats of Aurangabad, Nagpur and Wardha districts. The Chief Minister's Fellowship members will own the social transformation and will work with the local Government (Gram Panchyats) and Corporates/NGOs and the State Government.
"The State governments are taking a number of proactive measures to ensure 'Digital India' becomes a reality," said Rahul Agarwal, MD & CEO, Lenovo India at the ceremony held in Pune. "We believe that technology implementation at the grass root level is the key to a successful transformation story of our country. The initiative by the state government is a step in the right direction to meet the goal of self-sustainable development and empowering the citizens by technology."
The initiative fits well into Lenovo's CSR strategy and vision for providing technology for quality education that includes skill training and learning practical aspects of sustainable
development through technology based platforms.
About the Village Social Transformation Mission
The Village Social Transformation Mission is a unique mechanism with the potential to transform rural Maharashtra. It aims to provide hard & soft infrastructure and quality last mile service delivery, empowering villages to practice self-sustainable development.
The Mission will converge government efforts with activities undertaken by corporates under the Corporate Social Responsibility (CSR) Act. Existing corporate activities will be supported by existing government schemes and administrative machinery. Meanwhile, the government will incorporate corporate best practices, technical expertise, and insights.
The Mission will reform the 1000 worst affected villages (by drought or other social challenges) in Maharashtra into Model Villages by 2018, creating a model for replication in the process. This model will then be replicated across the state.
About Lenovo
Lenovo (HKSE: 992) (ADR: LNVGY) is a $45 billion global Fortune 500 company and a leader in providing innovative consumer, commercial, and enterprise technology. Our portfolio of high-quality, secure products and services covers PCs (including the legendary Think and multimode Yoga brands), workstations, servers, storage, smart TVs and a family of mobile products like smartphones (including the Moto brand), tablets and apps. Join us on LinkedIn, follow us on Facebook or Twitter (@Lenovo) or visit us at www.lenovo.com.