Funds to fuel expansion in South East Asia and Africa, while strengthening position in the Middle East.
GolfLAN aggregates over 1000 golf courses across 40 countries where golfers from anywhere in the world can book tee apart from finding golf equipment and trainers.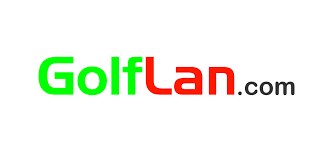 Bangalore, November 10, 2016: GolfLAN, Asia's first online golf community and marketplace, has raised $ 1 million from existing investors, YourNest Angel Fund and Africa's leading IT/ITES group, iSON. The funds will be used to expand to regions witnessing a surge in interest for the sport, especially in Africa, Middle East and SEA countries such as Malaysia, Singapore, Indonesia, Thailand and Vietnam. GolfLAN's maiden investment round of $ 1 mn in 2015 saw participation from YourNest and multiple angel investors.
While golf has had successful patronage in Europe, North America and Japan for a long time and there are a few online aggregation platforms in developed economies such as the US, UK, Europe and Canada, GolfLAN is the only comparable aggregator that serves the needs of golfers in emerging economies. The sport has found new and fertile markets in the form of Middle East, north Africa and the growing economies of South East Asia like India, Malaysia, Singapore, Indonesia, Thailand and Vietnam. In the last 4 years, the number of golf enthusiasts in India has sharply gone up, with about 200 thousand people teeing today compared to 30 thousand in 2010. The potential for growth is exponential, with just 300 golf courses across the country compared to more than 15000 in the US. Out of these 300, over 50 have been built in just the last 5 years with around 60% having been built in Tier 1 and 2 towns, highlighting the rapid growth that the sport is witnessing as well as the diverse backgrounds from which the new players are emerging. As far as Middle East is concerned, The United Arab Emirates (UAE) now counts 20 courses. It had none in 1990. Similarly, Morocco now has 40 places to play golf, up from 12 in 2000 while Dubai and Abu Dhabi today host annual professional tournaments like Omega Dubai Desert classic.
On GolfLAN's cloud-based SaaS platform OTTO (Online Tee Time Organiser), golfers from anywhere in the world can book tee slots in over 1000 courses across 40 countries, apart from finding golf equipment and trainers. Within 5 years, GolfLAN has grown to 20000 users and in terms of revenue, saw a 400% increase in the last 18 months. In July 2016, it acquired a Dubai-based golf technology company, StayPrime, in a $1 million deal. StayPrime's products and services have been in use in several golf courses, including Valderrama Golf Course in Spain and Wentworth in the UK. With this acquisition, GolfLAN has strengthened its technology platform with more value-added capabilities for providing a superior user experience.
GolfLAN has been founded by Dhruv Verma, an XLRI alumnus with over 14 years of experience across BFSI, BPO and Telecom spearheading Sales, Strategy, and Learning and Development. Dhruv is also an avid golfer and started GolfLAN in 2013 with an aim to improve access to the sport for the growing tribe of golf players while providing a platform for golf courses across continents.
"Golf is rapidly moving into mainstream and is shedding its status as a sport that is the forte of the 'rich' or 'elite'. As more players aspire to learn and play golf, we are witnessing a proliferation of golf courses across countries in the Middle East, South East Asia and Africa, apart from India, signalling a dizzying growth for the sport. This sparked the need for an aggregation platform that brings all stakeholders under one roof and thus GolfLAN came about. Our growth in the last 3 years validates this", said Dhruv Verma, CEO, GolfLAN.
"GolfLAN is building a solid and focused niche that is getting stronger as golf continues to become more mainstream. The company directly responds to the need of the growing community of golfers in emerging economies, and we are impressed with the adoption in such a short while. It offers them multiple opportunities for growth and revenue generation as they become the platform of choice for the rapidly increasing community of golfers in Asia.", said Sunil Goyal, founder and CEO, YourNest Angel Fund.
Mr. Ramesh Awtaney, Founder and Chairman of iSON group, has also taken up a minority stake in GolfLAN. "GolfLAN has a well-established business model across Asia and the Middle East. We believe that the company has great potential to enter the African market in countries like South Africa, Kenya and Nigeria where golf is gaining popularity. Our presence and knowhow in these regions will expedite their foray into these markets," he said.  Ramesh is also a Limited Partner in YourNest Angel Fund.
About YourNest
Founded in April 2011 by Sunil K Goyal, Sanjay Pande and Girish Shivani, YourNest is an early stage venture capital fund that invests in the new connected economy represented by the Internet of Things, Electronic System Design, Artificial Intelligence, Advanced Robotics, Enterprise Software and the Mobile Internet. In 2016, the company brought Dr. Vivek Mansingh on board as a General Partner. YourNest is among the top quartile of pre-series A stage venture funds. Acting as a lead investor in investment rounds of upto USD 1 million, YourNest co-creates successful companies by mentoring and closely working with start-ups. The portfolio consists of 16 companies, including Uniphore Software, mycity4kids, Rubique, Arya.ai, Smart Software Testing Solutions Inc, Simpli5d, SmartQ, seeDoc, Fashalot, aahaa stores, MoMark, and GolfLAN. The first fund launched in 2012 saw subscription from 144 individual investors as well as 3 institutional investors – SIDBI's India Opportunity Fund, IIFL Seed Ventures and Northgate Capital (a Silicon Valley based USD 5 billion Fund of Funds) with a corpus of INR 90 crore. In October 2016, YourNest announced its second fund called 'YourNest India VC Fund II' for Rs. 300 crore targeted at investing in 25-30 start-ups over the next 4 years.
Visit: http://yournest.in/