Deal takes the total number golf courses under GolfLan to 1,200 in 40 countries
Second deal this year, after buying Dubai-based golf technology company, StayPrime, in July 2016
Plans to raise about $5 million in 2017
GolfLan is funded by YourNest and Africa-based iSON group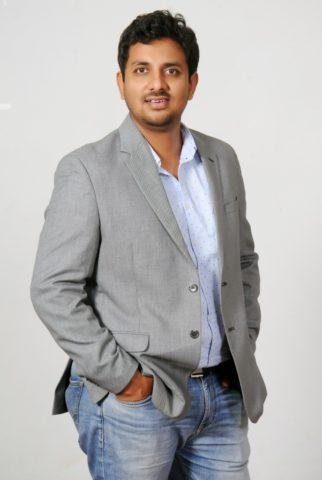 Bangalore, January 09, 2017:Asia's largest golf course aggregator, GolfLan has acquired its Singapore-based competitor GolfGreedy in a part cash part stock deal.Through this acquisition GolfGreedy will become a part of the GolfLan group but continue to operate under its brand name.GolfLanplans to raise about $5 Million in 2017 and will invest $1 Million to develop the market in the South-East Asian region over the next one year.
This deal shot up the number of golf courses on the GolfLanplatform to 1,200 across 40 Asian countries.This is GolfLan's second deal in six months after it bought Dubai-based golf technology company, StayPrime, in July 2016, for $1 million.
GolfLan—thefirst ever global golf marketplace—was founded in 2011 by avid golfer DhruvVerma. It is Asia's largest real-time tee-booking destination. The company was funded by early stage investors, YourNest Venture Fund and Africa's leading IT/ITeS group, iSON.
DhruvVerma, Founder and CEO GolfLan said,"Singapore is an important golfing destination in South-East Asia. And golf, as an industry, is also growing rapidly. This transaction clearly establishes our leadership in this region and industry. Golf lovers, through us, will get a host of choices to book a tee time and also experience a range of our world-class services."
GolfLan offers a host of services for amateur and professional golfers. Its Elite Golfer's Card subscription simplifies tee-time booking, gives access to tournament participation and reduces fees for playtime. It also has a fully loaded Pro Shop and learning lessons forgolfers.
Gerald Koh, co-founder of GolfGreedy said, "We are excited to be a part of the GolfLan family. We started as a golf course aggregator to help golfers pursue their passion to get a good round at reasonable prices. Today, we are still very much focused on doing that, albeit with more intelligence built in so that we can add value to the customer's golf search and booking journey."
With this acquisition, more than 10000 subscribers of GolfGreedy, mainly from Singapore and nearby regions, will get access to all the golf courses on the GolfLan platform. Club operators registered with GolfGreedy will be able to use GolfLan's superior golf cart management system and tee-sheet management solution.
Sunil Goyal, founder and CEO of YourNest, an investor in GolfLan said, "GolfLan is on a high growth trajectory with an energetic founding team that thinks long term. Our team has been actively engaging with Dhruv and team, as they work towards their goal of being the world's best tee-time aggregator. We are thrilled to see them grow fast and are confident that they will drive further technology disruption and innovation in the golfing market."
About GolfLan:

GolfLan.com is a unit of Golflan Technology Solutions Pvt Ltd. founded by an avid golfer and entrepreneur, Mr. DhruvVerma. GolfLan. It is digitising the sport to make it more accessible, subsidised and convenient for the masses. Founded in 2011, GolfLan is already established in India, Middle East, SE Asia, and is considered one of the fastest growing golf companies in the world. Their portfolio of offerings includes a unique subscription powered by the Elite Golfer's Card, which provides a range of engagement options, a fully loaded Pro Shop and learning lessons for new and experienced golfers.  GolfLan provides real time golf tee slots at over 1,200 courses, with 40000+ users in over 40 countries. It the world's first golf marketplace. GolfLan received funding from YourNest Venture Capital and Africa-based iSON group. Website: http://www.golflan.com/