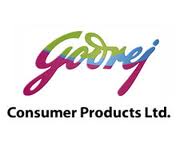 The Board of Directors of Godrej Consumer Products Limited (GCPL) has identified Vivek Gambhir, Chief Strategy Officer, Godrej Industries and its Associated Companies, as the successor to A. Mahendran, Managing Director of GCPL. Mahendran has indicated that he would like to retire when his current term expires on June 30, 2013 to devote time to his family businesses. Mahendran will continue to serve on GCPL's Board of Directors post his retirement. Over the next eight months, Mahendran and Vivek will work closely together to ensure a smooth transition of responsibilities.
Adi Godrej, Chairman of GCPL, said:
"Over the last eighteen years, Mahendran has provided tremendous leadership to the Group in different roles. As Managing Director of GCPL, he successfully guided the company through the merger with Godrej Sara Lee Limited and our internationalization strategy. We are very appreciative that we will continue to benefit from his insights and experience as a member of the Board.
Given Mahendran's desire to step back from the MD's role upon the conclusion of his current term, we have put in a robust plan in place to ensure a smooth succession. Our announcement several months ahead of the leadership change reflects our commitment to sound governance practices and will ensure a seamless transition of responsibilities.
We believe that Vivek is ideally suited to lead GCPL forward. He has been a key architect of GCPL's 3 by 3 growth strategy and has played a key role in the Godrej Group's overall value creation and transformation story over the last few years. Vivek is a proven leader who has shown the ability to attract, develop and retain top talent throughout his career. We are confident that he is the right person to lead GCPL in its next phase of growth".
A. Mahendran commented:
"It truly has been a privilege to be part of the Godrej Group for the last eighteen years. I believe that this is an excellent time for a leadership transition. GCPL is in very good shape strategically, operationally and financially. We have a strong management team in place that is well equipped to capitalize on the great opportunities that lie ahead. I have made my decision knowing that GCPL is in an excellent position and that we have the right team in place to take the company forward.
Vivek and I have worked very closely over the past three years and I have seen him evolve into a great leader. We have together achieved a tremendous amount, thanks to the support and commitment of the GCPL team. I have great confidence in Vivek and his ability to lead GCPL to greater successes in the future".
Vivek Gambhir added:
"It is a great honour to be asked to take on the role of leading GCPL. I am very thankful to the Board for the confidence that they have reposed in me. GCPL is an extraordinary organization with a great culture, an unparalleled results track record and a very capable team. In my new role, I am excited to lead the GCPL team to build on the positive momentum and to further enhance the long term value of the company. Mahendran has inspired the company to do great things and we will build on his legacy. I look forward to working closely with Mahendran and the GCPL team over the next few months to ensure a smooth transition".
Background on Vivek Gambhir
Vivek Gambhir is the Chief Strategy Officer of Godrej Industries and its Associated Companies.
Vivek joined the Godrej Group in 2009. He is responsible for enhancing the strategic capabilities within the group companies, guiding overall group strategy, conducting portfolio analysis, leading mergers and acquisitions and driving special projects.
Under Vivek's leadership, the Group's planning processes have become more robust. He helped define the CREATE portfolio strategy and the 10X10 vision for the Group. He also oversees the finance, investor relations, legal and IT functions for Godrej Industries. He leads the EVA (Economic Value Added) committee for the Group. He is the secretary of the Godrej Family Business Board (FBB). He also serves on the investment committee for Omnivore Capital, an agriculture technology focused venture fund backed by the Godrej Group.
Vivek has been very closely involved with Godrej Consumer Products Limited. He was the key architect of GCPL's 3 by 3 strategy. He leads mergers and acquisitions for the company and has been instrumental in driving GCPL's international expansion efforts. He co-led Project Neo that developed the blueprint for integrating the erstwhile Godrej Sara Lee Business with Godrej Consumer Products. He led the process for a recent PE investment in the Company. He is overseeing the integration of the Darling acquisition.
Prior to joining the Godrej Group, Vivek was a partner at Bain & Company, one of the world's leading business consulting firms. He worked with Bain in Boston, Singapore and New Delhi. He was a founding member of Bain's consulting operations in India and led the firm's FMCG practice in India.
Vivek has a MBA from the Harvard Business School and a BS (Computer Science) and BA (Economics) from Lafayette College.
About Godrej Consumer Products Limited
Godrej Consumer Products Ltd (GCPL) is a major player in the Indian FMCG market, with leading Household and Personal Care Products. Our brands, which include GoodKnight, Cinthol, Godrej No. 1, Expert, Nupur, aer, Hit, Fairglow, Ezee and Protekt are household names across the country. We are one of the largest marketers of toilet soaps in the country and are also leaders in hair colours and household insecticides. Three of our brands (GoodKnight, Cinthol and Godrej No.1) are ranked among the 100 most trusted brands in the country by Economic Times – Brand Equity.
We are driven by our mission to continuously enhance the quality of life of consumers in high-growth markets with superior-quality and affordable home care, personal care and hygiene products. We also have a strong emerging presence in markets outside India. As part of increasing our global footprint, we recently acquired 60% rights in Cosmetica Nacional, a Chilean hair colour company. The acquisition of the pan-African Darling Group, and Rapidol and Kinky in South Africa have given GCPL leading positions in the fast growing African ethnic hair care market. With acquisitions in West Africa, the Megasari Group, a leading household care company in Indonesia and Issue Group and Argencos, two leading hair colorant companies in Argentina, Keyline Brands in the United Kingdom, and Godrej Global Mideast FZE, we own international brands and trademarks in Asia (ex. India), Latam, Africa, Europe, Australia, Canada and the Middle East