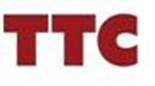 The association brings support to hundreds of women business owners in India
(New Delhi – November 3, 2015) WEConnect International has named Mr. Parul Soni as its new lead in India. Mr. Soni will be responsible for managing WEConnect International's outreach in India and creating an inclusive, sustainable and accessible network of opportunities for women's business enterprises (WBEs).
Speaking of his association, Mr. Soni mentioned, "WEConnect International aims to create a world in which women have the same opportunity as their male counterparts to design and implement business solutions that create wealth and ensure the sustainable prosperity of their communities. I feel fortunate to be able to contribute to such an endeavour and I hope the association will open doors to our Indian women who are highly proficient when it comes to business."
WEConnect International is a corporate driven global non-profit that helps women-owned businesses succeed in global value chains.  WEConnect International identifies, educates, registers, and certifies women's business enterprises based outside of the U.S. that are at least 51% owned, managed, and controlled by one or more women, and then connects them with multinational corporate buyers.
The exclusive global partner of the Women's Business Enterprise National Council (WBENC) based in the United States, WEConnect International has been supporting its corporate members in India for over three years in collaboration with local strategic partners, government agencies, and outstanding women business leaders to help India women-owned businesses succeed in local and global value chains.Mr. Soni added, "The organisation is determined to break down the barriers that prevent women business owners from thriving by helping them to interact with peers and gain access to growth opportunities with major regional and global corporations."
Elizabeth A. Vazquez, CEO and Co-Founder of WEConnect International, also said, "Parul Soni and his team at TTC are passionate leaders who understand the importance of helping our corporate members identify world class women suppliers based in India, who have been certified as women's business enterprises and educated on how to meet the needs of large buyers.  We are very proud of this momentous association with TTC."