The brand launches its first store in Guwahati bringing up the total to 50 Global Desi stores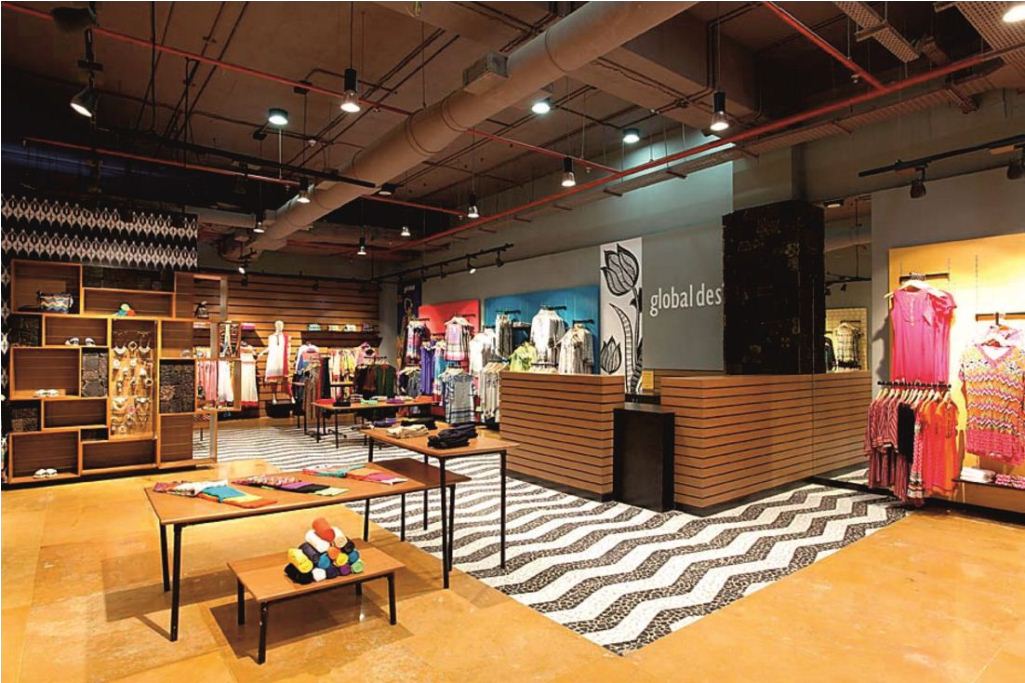 Guwahati, September 2013: Global Desi, the India inspired colourful boho chic brand has made its foray into the northeast market by launching its first store in Guwahati. The new store offers a complete range of contemporary and fun styles where Indian influences meet Western cuts, amidst an exciting display and a great shopping experience for its customers.
Spread over an area of 822 sq ft at GS Road, Guwahati, the store is a treat to all the fashionistas in the city. The collection is an eclectic mix of currently trending styles of print on print jumpsuits, graphic print skirts and dresses, colourful tunics, maxis and more. Adding grace, comfort and flow to the collection are fluid fabrics, bright colors and thoughtful detailing making the collection a 'must have' for the new age woman.
Speaking on launch of the first Global Desi store in Guwahati, Ms. Anita Dongre, Creative Director, Global Desi says, "We are very pleased to mark our presence in Guwahati as it provides great potential to set our footprint in the north east market. Guwahati makes for a great destination for Global Desi to offer its repertoire of boho chic and edgy ensembles which are high on style and comfort. By virtue of the exceptional value and experience offered we look forward to Global Desi being the most preferred shopping destination for the style savvy here"
Global Desi is currently present in over 15 cities in India and has 49 exclusive standalone stores with the one in Guwahati being the latest addition to this fast growing fashion brand.
About Global Desi
Founded in 2007, Global Desi operates under the aegis of And Designs India Ltd. (ADIL), one of India's most reputable fashion houses with more than 18 years of valued experience in the fashion industry.  Offering a fusion of Indian and global influences, Global Desi is inspired by India's vast and vibrant heritage of colours, textures and prints juxtaposed with western cuts resulting in a collection which is fun, fashionable, quirky and riding high on international appeal.  The collection celebrates the modern woman and her zest for creativity. It is for a woman who sets her own rules and her creativity is not bound by anything. She flaunts her identity with pride; is free spirited and leaves a lasting impression. The collection is available at Global Desi standalone stores as well as multi brand outlets across India.
For news on new collections, style updates and more log onto www.globaldesi.in