New Delhi, July 12th, 2017:  Gionee the leading smartphone manufacturer has today announced the roll-out of a new Over the Air (OTA) update for its flagship device of the year, A1; uniting the citizens of #Selfiestan with groupfies and panoramic selfies.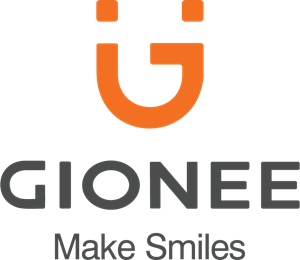 Gionee is known to prioritise customer needs for Super Selfie and Super Battery across its devices. Taking its commitment further to enhance customer experience, the new A1 update will now be allowing the customers to capture moments of togetherness with panoramic pictures and HD velfies without having to squeeze to fit into the frame .
Group selfies have always reflected togetherness, fun and unity. In the past however, panoramic pictures were restricted to the rear camera and were only available in few devices.  Following the new OTA update based on the expression of 'more is better', A1 users will not have to depend on a dual camera to capture and celebrate friendship, family, teamwork and unity. The update will give them the liberty to take panoramic selfies, as well as selfie videos in full HD support that come in handy with a large group of friends and family.
Additionally, the update shall also offer visual guidance to the users, further enhancing their overall experience to capture picturesque and super selfies.
Gionee A1:
Gionee has recently launched A1, first flagship product of the year in India. A1 offers longer battery life with ultrafast charge and enhanced picture quality to capture great selfies. Equipped with a stunning 16MP front camera which offers clearer and more beautiful selfies, A1 allow users to capture, enjoy and share all their favourite selfie moments without having to worry about battery drainage thanks to a long lasting 4010 mAh battery and ultrafast charging capability. A1 is also loaded with a faster and safer fingerprint unlock and the latest Android 7.0 Nougat with Amigo 4.0 for a holistic and satisfying smartphone experience.
A1 boasts of a full metal body made out of A6000 aircraft grade material that is used in making premium cars and aircrafts. The phone runs on an Octa-Core 64 bit process that gives better performance and less power consumption. Powered by a 4GB RAM, The A1 enables smooth multitasking and easy operation, while 64GB internal storage (Expandable up to 256GB) provide ample storage space. The phone is equipped with the fastest fingerprint sensor, unlocking the phone in just 0.2 seconds, for top-notch safety. For the humid Indian conditions, the sensor unlocks the device even with moist fingers. The finger print sensor also activates 'Edgebar' allowing users a hub for quicker access to their favorite apps.
About Gionee India:
Gionee established its operations in India in 2012 and is headquartered in New Delhi. The company has a patron base of 1.25 crore in India and over 6% market share of the Indian smartphone market. Gionee manufactures all devices for the Indian market in India. The company today has a presence in over 42,000 retail outlets across 2200 cities in India. Guaranteeing a turnaround time of 72 hours to its customers, Gionee has invested in 555 exclusive service stations with plans to expand to 600 enhance its after sales relationships with the customers.