Becomes The First Indian Winery To Get A Bronze Medal For An Indian Chenin Blanc
Mumbai, 17th May, 2013 – Fratelli Wines, India's leading premium wine brand has become the country's first winery to be awarded the distinguished "Bronze medal" for its Chenin Blanc 2012 at the recently held International Wine Challenge 2013 in the United Kingdom.
Fratelli's Chenin Blanc continued its success story at the IWC awards achieving another milestone, for three years in a row, after winning a commendation medal at the IWC 2010 and IWC 2011, making it the most awarded Indian Chenin Blanc.
Fratelli has been lauded every year for their consistency, quality standards and excellence at the world's most influential and comprehensive wine competition. This award comes in after being present for just two and a half years in the market, a remarkable achievement for the brand.
Following a similar path, Fratelli's Chardonnay 2012 received a commended medal again this year, making it twice in a row. Fratelli's Merlot 2012 and the premium SETTE 2009 also received a commended medal, making the Fratelli Merlot the first ever Indian merlot to be awarded at the IWC. The house of Fratelli has been steadily gaining international recognition and bringing Indian wines to the forefront.
Speaking on the achievement, Kapil Sekhri, Co-Promoter & Director, Fratelli Wines said, "Our hard work has been validated with the bronze medal awarded to us for our Chenin Blanc 2012 this year. We are extremely proud to be acknowledged and commended at international platforms such as the International Wine Challenge. We continue to work tirelessly to create quality wines that match International standards. Our wines stand for excellence in India and we are going from strength to strength to make world quality wines."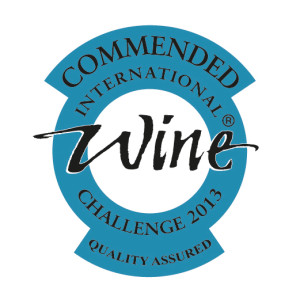 Viticulturist and Fratelli Wines creator, Peiro Masi adds "From the inception of selecting a terroir as rich and diverse as Akluj, Maharashtra, we knew we were on our way to creating one of the finest wines in India. Our Chenin Blanc is a true labour of love for us; we have followed stringent quality parameters to ensure the ideal Chenin Blanc is created. We are delighted to be awarded at the IWC this year and have been fortunate to be commended every year since 2010. Our aim continues to create the best wines for the distinguished Indian palate and we hope our patrons continue to enjoy our offerings."
About Fratelli Chenin Blanc 2012 :  Fratelli's Chenin Blanc offers fresh fruit and floral notes with smooth acidity and palatability. The wine is well balanced with notes of apple, greengage, and chalky minerals developing into more honey, acacia, and quince aromas.
Best served at temperatures between 8º and 12º C.
ABOUT INTERNATIONAL WINE CHALLENGE 2013 :
In its 30th year, the International Wine Challenge is accepted as the world's finest and most meticulously judged competition. The IWC assesses every wine 'blind' and judges each for its faithfulness to style, region and vintage.  Each medal winning wine is tasted on at least three separate occasions by a minimum of 10 different judges.  Awards include medals (Gold, Silver, Bronze) and Commended awards.  The IWC is committed to helping consumers discover great wine, and the medals are displayed on winning bottles offer a trusted guarantee of quality.
ABOUT FRATELLI WINES:
'Fratelli' which translates to 'Brothers' in Italian is an Indo-Italian venture intended to produce the best of wines in the country. Collaboration between three families – the Secci brothers from Italy – Alessio and Andrea, the Sekhri brothers from Delhi – Gaurav and Kapil, and the Mohite-Patil brothers from Akluj – Ranjitsinh and Arjunsinh, under the viticulture and wine-making expertise of Piero Masi, master wine maker from Tuscany, Italy, the partnership intends to bring in Italian wine making tradition coupled with the favorable Indian cultivation terrains to the wine market.
Grown on a trench line of 330km with 350,000 samplings, the Fratelli vineyards are planted with 12 different grape varieties on a combination of 240 acres of virgin land at Akluj spread over three sites – Motewadi, Nimgaon and Garwad. Using the best of the industry plant and machinery houses, the winery houses 58 multi-capacity tanks imported from Velo, Italy, a fully equipped high-tech laboratory for testing at each and every stage of the production process from grapes to finished product. With yields per acre restricted 1/4th of the industry average, the vinery ensures that only the best grapes are harvested and the quality of wine held sacrosanct.
Fratelli has been lauded with many distinguished awards for their consistency, quality standards and excellence at the best of International platforms. The awards come in after being present for just two and a half years in the market, a remarkable achievement for the brand.
The house of Fratelli has been steadily gaining International recognition and bringing Indian wines to the forefront.
Being the second largest most distributed wine brand in India, Fratelli is now present in 12 states with 12 varietals on offer and also exports to 4 countries – Italy, United Kingdom, Netherlands & Japan.
For more information, log on to : www.fratelliwines.in