To hire 60K delivery riders in the next 2 months to ensure seamless delivery experience to the users
To host never heard before prices for the top categories on the platform- Desserts, Snacks and Biryani with no minimum order
New Delhi, August 29, 2018: Foodpanda, the food experience platform today announced the launch of its biggest food campaign till date called The Crave Party for its users across its top priority markets. The campaign will kickstart with the industry first offering of Desserts at just Rs 9 followed by attractive values for popular categories of Snacks starting at Rs 19 and Biryani starting at Rs 79. From August 29th, users will be able to indulge their cravings and avail these prices with no minimum order value. Users will see specialised collections on the app for various such offerings during the campaign.
The campaign The Crave Party is aimed to celebrate the universal love for food that ties all the foodies in the country together. Foodpanda has designed this and the upcoming offerings keeping the emerging trends and sentiments of the consumers in perspective at the same time aligning them with the business objectives.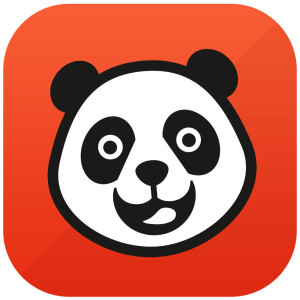 On the announcement, Pranay Jivrajka, CEO, Foodpanda said, "There is nothing more unifying than the love for food and we want to embody that on our platform. Through the most popular categories like desserts, snacks, biryani, etc., we intend to provide our customers with the best food experiences on the platform. At the same time, we aim to establish long term relationships with our partner restaurants by introducing such compelling propositions. On the technical and logistical fronts, we aim to hire the right set of people needed, leverage Ola's prowess and ensure that the last mile is covered with a strong customer support."
The campaign will witness a strong integration with Ola assets & properties and will reach out to Ola customer base for maximum impact. Foodpanda will also be building a fleet of 60K delivery riders in the coming 2 months to meet the demands of the campaign and ensure a seamless ordering experience for the consumers.
About Foodpanda
We are a food experience company serving India's foodies since 2012. Our vision is to deliver happiness through food to every foodie in the country while offering them the most seamless and amazing food experience. With our focus on technology and delivery logistics, we intend to become the one stop destination for all your food needs. With us joining one of India's most largest mobility platform- Ola, we have entered a new phase of reinvention and energised efforts to make a difference in the market with untapped opportunities. Today, we have the capability to leverage Ola's technological prowess and cross market our offerings to a customer reach of more than 100 million Indian customers. Serving 150+ cities with 20k+ restaurants on the platform, we are one of the most resilient teams eager to work with talented and passionate professionals across functions.