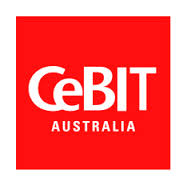 Technologist predicts winners and losers when Unmanned Aerial Vehicles (UAVs) take to the sky
Businesses need to start thinking differently about drone technology, if they want to succeed, says Shara Evans, internationally acclaimed technology futurist, who will be speaking at global technology event CeBIT Australia, 5 – 7 May 2015.
Along with 3D printing and augmented reality, robotics – including UAVs are the three most significant technologies that will shape the way businesses operate. The most successful companies will be trialing these technologies now to gain the greatest outcomes says Ms Evans, CEO for Market Clarity, an award-winning telecommunications analyst firm.
"UAVs, commonly referred to as drones or flying robots, like many emerging technologies will challenge businesses to think outside the box. How can I solve a real-world problem in a different way? How can I use smart technology to drive efficiencies in my business or supply chain?" says Ms Evans.
Emergency services, disaster relief, mining, utilities, agricultural, environmental science, surveying, news reporting, videography, surveillance, national security and defence are already experiencing the profound positive impacts of utilising this form of technology. Ms Evans says it's up to other industries to carve out UAV-driven solutions enabling them to jump on board.
"Industries from emergency services, to environmental science, to video production and surveillance are already using drone technology and have seen a positive effect, depending on what their objectives are.
"In scientific and industrial applications drones are already equipped with a wide array of sensors and cameras including laser rangefinders, thermal imaging cameras, pressure sensors, humidity sensors and chemical sensors; all solutions to situations where human-safety is a concern or human access is simply unfeasible.
"The logistics industry is carving out drone-led solutions to reduce costs and increase efficiencies but as with any new technology, it's raising more questions such as, will there be drone delivery highways in the sky? What types of insurance and licensing will be required? Will drones be equipped with black boxes in case something goes wrong? Will drones have to comply with noise guidelines?
"It's a start in the right direction and when flying robots become as easy to use as a smartphone, then we'll see businesses layer on an even wider range of innovative applications to get the most out of them," said Ms Evans.
Last year the Australian Parliament conducted an inquiry into drones and the regulation of air safety and privacy with findings and recommendations published in a report called Eyes in the Sky. According to the report, UAV sales and imports are unregulated, so it is difficult to estimate the number of UAVs that are currently being used in Australia, however Parrot, a consumer drone vendor, told the committee it had sold 500,000 UAVs globally, with Australia considered a 'strong' UAV market.
"There are genuine concerns about camera equipped UAVs invading one's privacy. In the wrong hands, flying robots have the potential for harm but they also offer potential to transform the way our communities work," said Ms Evans.
Ms Evans will be presenting her latest research on the use of flying robots as part of the Internet of Things Conference at CeBIT Australia, 5 – 7 May 2015 at Sydney Olympic Park. http://www.cebit.com.au/
Shara Evans is internationally acknowledged as a cutting edge technology futurist, commentator, strategy advisor and thought leader. She is the Founder and CEO of Market Clarity, an award-winning analyst firm that provides insight, intelligence and advice on all aspects of telecommunications and emerging technologies.
CeBIT Australia – 5 – 7 MAY 2015, SYDNEY OLYMPIC PARK:
CeBIT Australia is the Global Business Technology Event. Now in its 14th year, CeBIT is the most significant business technology industry exhibition and conference in Asia-Pacific.
CeBIT 2015 includes:
Keynotes and Conferences – which includes presentations from world leaders in technology
CeBIT Campus – a popular way for busy people to quickly master change across multiple topics
CeBIT Expo – where nearly 400 exhibitors will come together to share their new technology and offerings to the market
CeBIT StartUp – is a dedicated exhibition and conference for the start-up sector and investment community offering commercial innovators and tech entrepreneurs an extraordinary opportunity to connect with business, investors and government.
The NSW Government is proud to be the Official Partner of CeBIT Australia 2015, Sydney. NSW is Australia's leading digital, information/communication (ICT) and business technology State, and the preferred Australian location for global technology companies. Sydney is the nation's digital startup capital. To find out more visit www.trade.nsw.gov.au