Food, Home Delights, Beauty & Wellness Expos Draw Over 490,000 Visitors
15 August 2016 – Organised by the Hong Kong Trade Development Council (HKTDC), the 27th Food Expo, the eighth Hong Kong International Tea Fair, the third Home Delights Expo and the inaugural Beauty & Wellness Expo, together with the International Conference of the Modernization of Chinese Medicine & Health Products (ICMCM), which is jointly organised with the Modernized Chinese Medicine International Association Ltd, have concluded successfully at the Hong Kong Convention and Exhibition Centre. Ending their five-day run (11-15 August) today, the Food Expo, Home Delights Expo and Beauty & Wellness Expo attracted more than 490,000 public visitors, up 4.5 per cent compared to last year. The Trade Hall at the Food Expo, which was open to industry representatives from 11 to 13 August, drew close to 21,000 buyers this year, up one per cent year-on-year.
Benjamin Chau, Deputy Executive Director of the HKTDC, said, "The Food Expo provides a wide variety of business opportunities and we are glad to see exhibitors coming from around the world to promote their products through this platform. Besides, the expo is one of the major summer events in Hong Kong. The atmosphere at the concurrent fairs was very vibrant this year, with public visitors able to enjoy international delicacies and have fun shopping in a huge and diverse venue. The inaugural Beauty & Wellness Expo also provided an ideal promotion platform for the exhibitors to test the market and raise brand awareness."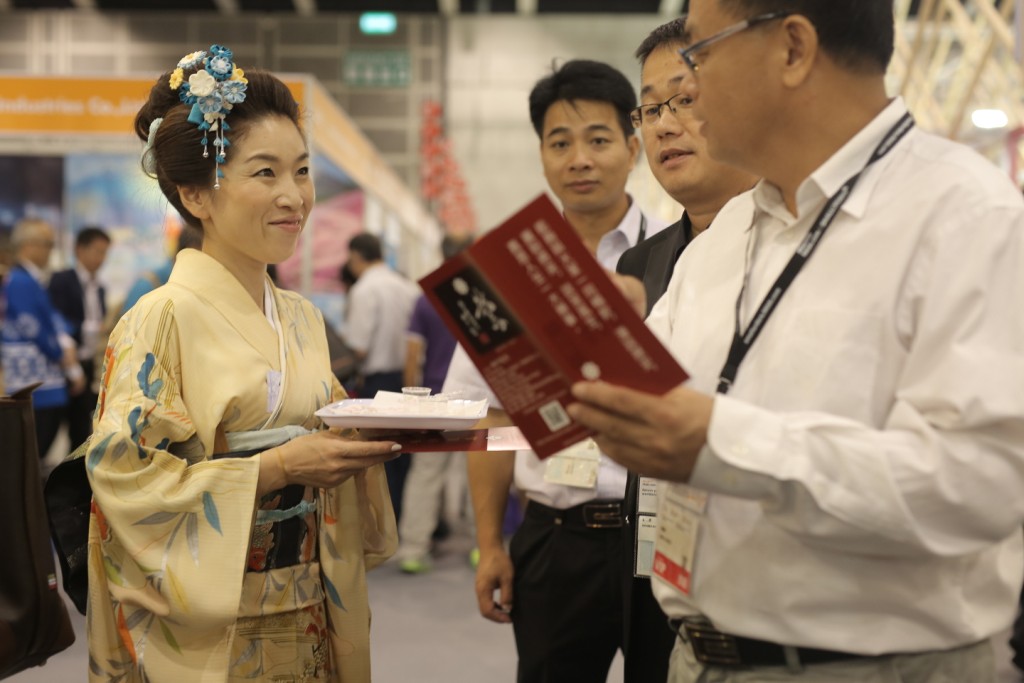 New exhibitors help spice up business at the Food Expo
The Food Expo, comprising the Trade Hall, Gourmet Zone and Public Hall, featured a record number of close to 1,400 exhibitors from 26 countries and regions, further reinforcing Hong Kong's position as the food distribution and trading hub in Asia. First-time exhibitors included a Latin America pavilion as well as companies from Croatia, Finland and Iceland. Japanese participation was the biggest ever with 320 exhibitors this year including the Japan External Trade Organization (JETRO), which brought more than 200 Japanese companies to the fair to present natural food, processed foodstuffs, agri-products and other items from Japan. Yasuhiro Ishida, Director of Agriculture, Forestry, Fisheries and Food Business Promotion Division, JETRO, said, "Hong Kong is a convenient and ideal place to trade and do business while the expo is effective in drawing buyers every year. Hong Kong is the biggest importer of Japanese food products. We've seen good visitor traffic again this year. Our participating companies are pleased with the exhibition results. We are eager to expand sales to Hong Kong through this trading platform and to grow our business on the Chinese mainland and in Asia."
With the support of the Consulate General of Colombia in Hong Kong and the Consulate General of Peru in Hong Kong and Macau, the Latin America pavilion was launched for the first time at the Food Expo to introduce Latin American culinary sensations to the region. Diana Catalina Dávila Suárez,
Consul, Consulate General of Colombia, said, "We are taking this opportunity to promote a variety of products, in particular fresh and packaged foodstuffs from Colombia and Peru. Highlights include organic quinoa from Peru and coffee from Colombia. The Food Expo attracted a large number of visitors, including distributors, chefs and consumers all in one place to explore opportunities. We already met buyers from the Chinese mainland, Korea, Singapore and Japan on the first day of exhibition. They expressed keen interest in our products and we will talk to them about further cooperation."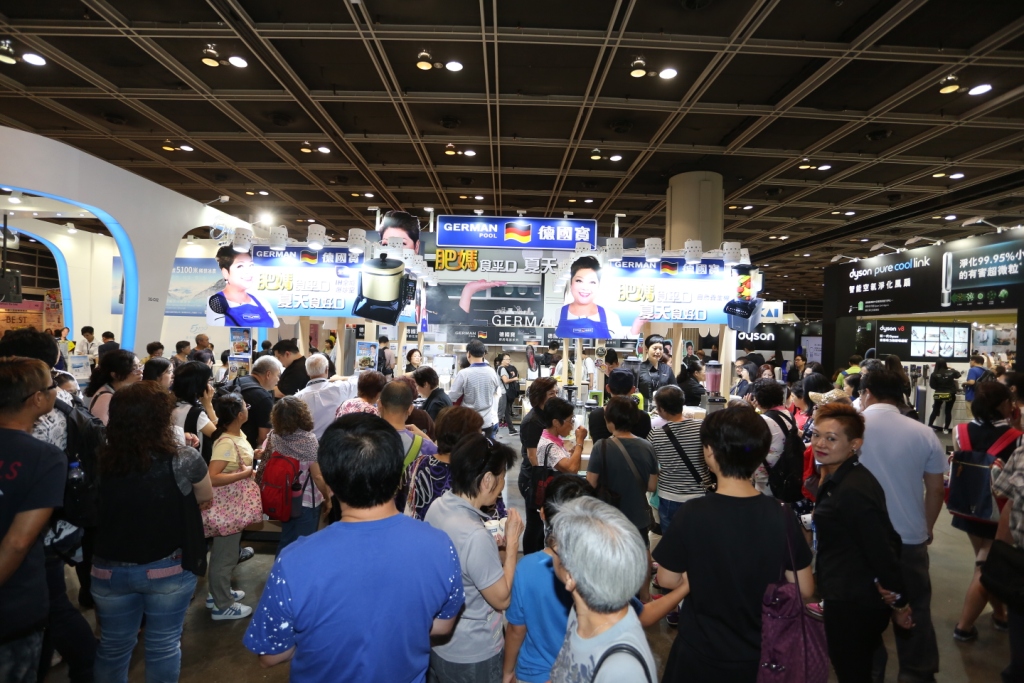 Business matching activities pair buyers with suppliers
The HKTDC organised more than 100 buyer missions from over 20 countries and regions to visit the Food Expo and Tea Fair. Local retailers and agents, including 759 Store, Sun Wah Japanese Food Ltd, Café Deco Group and DCH Logistics Co Ltd, set up buyers' booths at the fairground for pre-arranged business matching meetings with exhibitors.
Popular local retailer and agent city'super set up a buyer booth at the Food Expo for the third time. Stanley Ho, Manager, Dry Food, City Super Limited, said the expo created many new opportunities for buyers at the fair, adding that the company hopes to return with a buyer booth again next year. He said the business matching service at the fair helped them meet a number of exhibitors from different places including Japan, Korea, Poland and Croatia, with many of them offering products that match their sourcing needs. He believes there is good potential to do business with about 80 per cent of these suppliers.
Designed to serve up business opportunities for industry players, the Trade Hall featured a number of national and regional pavilions. A new Chinese Medicine Zone was also staged in association with the International Conference of the Modernization of Chinese Medicine & Health Products. Terence Li, Coordinator, Asoka (Hong Kong) Company, said the new Chinese Medicine Zone suits his company's needs, adding that they were pleased with the response this year as the fairground layout facilitated business negotiations. "We have already been in touch with several potential buyers, and we are now in talks with four Hong Kong companies specialising in health products. Several Chinese mainland buyers also visited our booth looking for cooperation opportunities."
Parallel fairs generate business synergy for lifestyle brands
Marking its third edition, the Home Delights Expo gathered 150 exhibitors showcasing the latest innovative home appliances and household items. The event was well received by the visiting public. Catherine Wong, Senior Retail Marketing and Sales Manager of the Hong Kong and China Gas Company Limited, commented that, due to encouraging results last year, they joined the event for the second consecutive year and will return again next year. "As the Food Expo has become a large-scale summer family event, it also brings visitors to the Home Delights Expo, and we found that the response from consumers was better than last year. Our original target this year was to achieve single-digit growth in our sales. As sales momentum has been strong this time, we are now expecting double-digit growth."
The inaugural Beauty & Wellness Expo gathered more than 60 exhibitors from across Asia including Hong Kong, Macau, Thailand, Malaysia and Taiwan. The expo provided a new platform for the beauty and wellness industry to analyse market trends and gauge the market's responses to new products and services.
Importing revolutionary nail polish appliqués from the United States, Incoco Hong Kong received much attention from consumers at fair. Blaze Yau, Marketing Manager of the company revealed that the results exceeded expectations. More than 5,000 consumers had tried out their nail polish appliqués and over 2,000 sets had been sold. Another exhibitor 5100 Cosmetic Co Ltd promoted a skincare product line made from Tibetan water. Raymond Hu, General Manager, 5100 Cosmetic Co Ltd, said that the concept of the Beauty & Wellness Expo matches the company's philosophy, providing an opportunity to promote their brand to consumers at the expo.  He estimated that average spending per customer was around HK$200. "During the expo, we have distributed 50,000 free samples of hydrating facial masks and invited visitors to try our mineral water and compare it with ordinary drinking water. Apart from introducing our brand to consumers, some trade buyers from Southeast Asia were also interested in our products."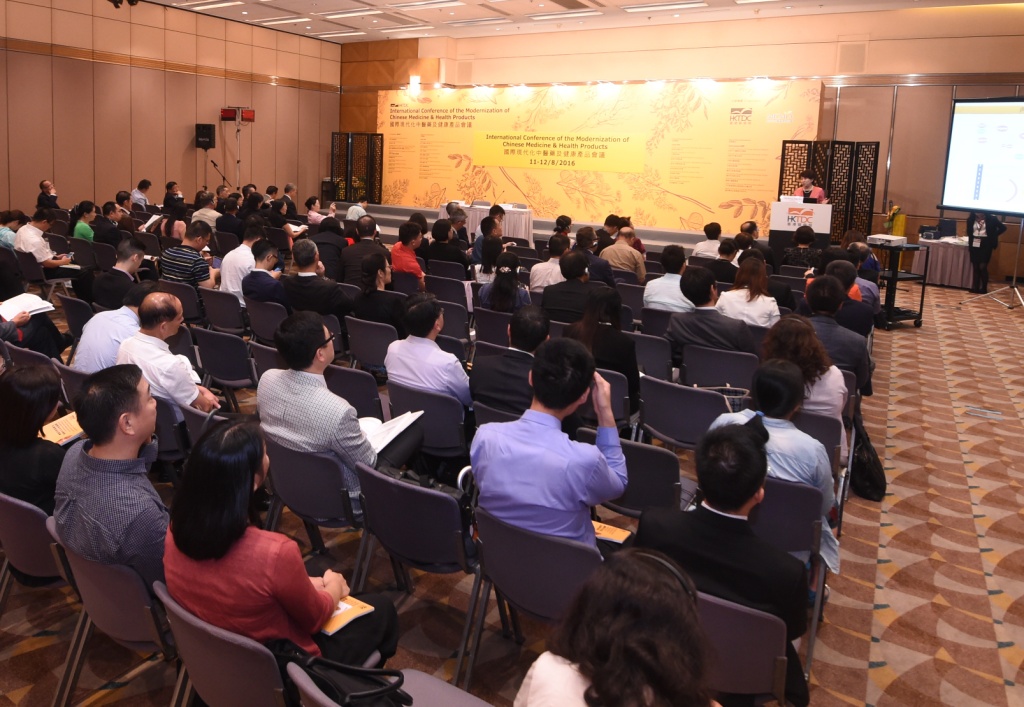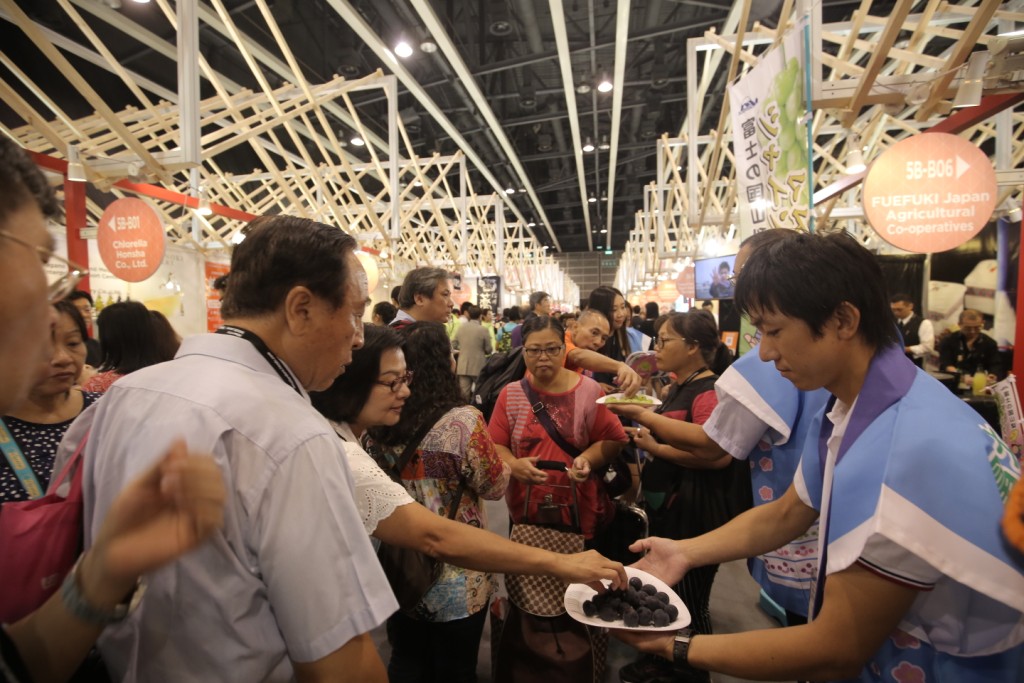 Websites