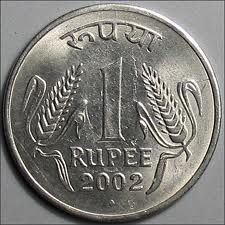 26th  June, 2013 : Comments by Amar Ambani, Head of Research, India Infoline
The Indian equity market which traded in a tight range for most part of the day, shed away its gains in the last half an hour of trade. Fears of a weaker rupee further impacted India's precarious current account deficit once again returned to haunt traders and investors.
The adage that the bull takes the steps while the bear goes out of the window came true with the equity markets free falling to end near the day's low. The Sensex closed at 18,552, down 77 points, while the Nifty closed 20 points weak at 5,588.0
The rupee fell below the critical 60 per dollar mark, breaching its previous record low of 59.98 hit last week. The rupee hit a low of 60.38 against the greenback. It has now depreciated over 12% in two months despite attempts by the Reserve Bank to stem its fall.
Commenting on the same, Amar Ambani, Head of Research at IIFL, said "concerns of scale back in the Fed's bond purchase program on strong US economic data led to a fall in the Indian unit". Going forward, he sees the rupee touching 61 per dollar soon.
It was a similar tale of woes on the commodity front. International gold prices plunged to a three-year low. "The weakness has not been reflected in the domestic markets on account of a depreciating rupee and rising landing costs (hike in import duty). Physical demand continues to remain subdued in the June-July a lean period as far as jewellery sales are concerned," Hitesh Jain, Commodity Analyst at IIFL.