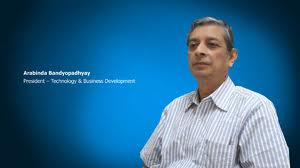 A graduate in Chemical engineering from Jadavpur University, Kolkata, Dr. Bandyopadhyay has over 39 years experience in the mineral industry, during which time he has also obtained his M.Tech & Ph.D in Mineral Engineering from Indian School of Mining, Dhanbad.
Beginning with Hindusthan Copper Ltd. (HCL) in 1973 as a graduate trainee, he rose through the ranks to become the Plant Manager. His stay at HCL is characterized by process studies which resulted in a substantial increase in throughput rates and reduction in power consumption in the crushing and grinding circuits. This data was compiled in a paper and presented at the International Mineral Processing Congress in Toronto, Canada, in 1982. He was also involved with setting up facilities for recovery of Molybdenum from Copper concentrate and pilot projects for recovery of Magnetite from tailings.
Following this Dr. Bandyopadhyay joined Richard Mozley (I) Pvt. Ltd as its President in 1994. He developed unique applications for hydrocyclones in iron ore, chrome ore, alumina industries and established Mozley Hydrocyclone brand in India. This company was later merged with the parent company in India, Tega Industries Ltd, and Dr. Bandyopadhyay was made a Director of the Board.
He left Tega in 2008 and joined CDE Asia Ltd as Vice President( Business Development & Technology).
He is with CDE Asia Ltd. for the past five years and has been involved with developing and popularizing the unique concept of compact Iron Ore Washing plants of the company in India. Through his effort other minerals industries such as bauxite, lime stone are also considering washing the minerals to improve quality. In keeping with the core competency of the company, Dr. Bandyopadhyay has developed the consultancy wing of CDE in collaboration with ProMet Engineers of Australia. Dr. Bandyopadhyay was promoted to President in 2011.
Dr. Bandyopadhyay has travelled widely in India and abroad and is well aware of industry practices not only in India but also worldwide. He has a number of papers to his credit, few of which have been published in leading international journals. Here he talks straight with Core Communique. Excerpts:
Q1. Both the Coal and the Iron Ore mining sectors are witnessing unprecedented turmoil. How has it affected your core business? When do you expect things to tide up?
In our experience this has more or less always been the case for the last few years in varying degrees. While this has affected our mining business growth to some extent but since our technology helps recover useful material from waste, we continue to win projects even in these adverse conditions. This is evident from the fact that we have continued to grow strongly as per the CDE 'Global' business plan.
It is difficult to assign a date or period when recovery will occur but we reckon that this will be slow and spread over the next few years. The first signs of this is already apparent in the clearance of some the mining activities in Karnataka. We believe this shake up was inevitable for the industry from which genuine long-term players will eventually benefit.
Q2. The economy too is faltering. What are the root causes of such a slowdown? How long do you expect this slump to continue?
The demand within the country remains strong except that the price realisation is low. We do not think the earlier price will return as export demand has reduced and there is a glut in the market. The industry has to find ways to increase productivity and reduce costs. CDE is in the forefront of providing appropriate technology and innovations.
Q3. How are you, at CDE Asia, coping up with your core markets drying up?
On the contrary our core markets are growing in an appreciable rate. CDE is the world's top most washing equipment supplier to sand & aggregate industry. With the focus on infrastructure in the 12th plan this area is further expected to grow significantly. Exploiting this 1Tillion$ opportunity is one of the focus areas of our company.
Q4. With optimal, sustainable use of resources becoming the buzzword, what kind of opportunities do you foresee? How is CDE Asia poising up to profit from these emerging concerns?
CDE Asia has always been advocating use of lean grade ores in the iron & steel industry after washing/beneficiation. We have now extended this philosophy to other minerals as well after a lot of investigations and trials. This will lead to savings in high grade ores and improve sustainability of operations. Our entire technology offering and its application are oriented in this direction. Industry has started appreciating our approach and we are being approached for solutions. 
Q5. Who are your major competitors in India? How do you rank against them? What are your USP's?
Our equipment and technology is unique. Though technically there may be a few competing companies though in reality we hold a niche position in the industry. Our USP can be basically summed up in 5-points:
1. 'Customer for Life' model that handholds the customer from the point of selection of technology to efficient operation of the plant.
2. Range of modular latest generation equipment with small footprints.
3. Strong in-house technical knowledge to deal with the variation in mineral characteristics.
4. Willingness to 'Change' through continuous investment in 'Innovation' in our products and processes.
5. Talented& highly passionate team.
 Q6. What are your major plans?
We would like to maintain our leading position in the medium segment of the mining market that we serve. We are continuously aiming to improve our offerings in line with the demand of the sector we are involved with. Also we plan to invest more resources and develop newer products for the growing Sand & Aggregate sector in Asia.
Q7. Where do you see CDE Asia in the year 2020?
It is our vision that CDE would emerge as the #1 Washing Equipment Company in every country in the world. The vision for CDE Asia is the same.
Q8. How Sustainable is your business?
Our businessis securing the future by providing sustainable solutions for the depleting natural resources. Do we need to say more?
Q9. Any plans to use India as a base to cater to the neighboring countries?
CDE Asia caters to the entire South-east Asian market. We have already established 'Global Franchise Partner' in Malaysia and Indonesia and plan to develop the entire South-east Asian network by 2015.
Q10. Anything that you would like to communicate to our readers.
 Thanks for reading this article and your continued support and business.