Game of Thrones star The Mountain ready to exhibit strong man abilities at Fitness Expo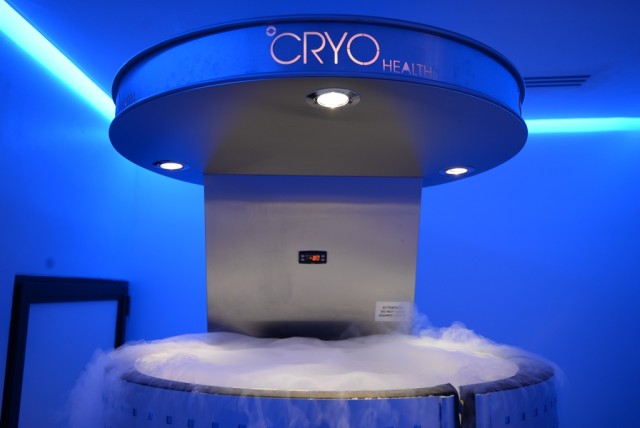 Dubai, UAE, 24 October: Renowned brand exhibitors and celebrities in the TV and fitness scenes will be at this year's inaugural Etisalat Fitness Fest, promoting a healthy holistic lifestyle for parents and children to enjoy.
Interactive activities and educating talks given by exhibitors will contribute the overriding theme of the weekend.  Taking place from 5-7 November at the Dubai Autodrome, the Etisalat Fitness Fest is proud to welcome Game of Thrones star and renowned strong man competitor Hafþór Björnsson, known on-screen as 'The Mountain'.
Alongside the 'World's Fittest Woman' Camille Leblanc-Bazinet, a Canadian professional CrossFit athlete, the two fitness celebrities are ready to show off their skills and share their expertise.
Hafþór will be displaying his strength in a series of strong man demonstrations as well as presenting the prizes for the UAE's strongest man and women competitions.  Die-hard Game of Thrones fans will also have a chance get up close and personal with the actor in a meet and greet.
Fun for all the family to enjoy is the Superheroes 5k Family Fun Run, Walk & Ride, an event where kids and parents can dress up as their favourite comic book characters and take to the track. Have you ever wondered who would win the race between the Flash and Superman?  Now you can find out.
Chris Fountain, Managing Director of Turret Media, organisers of Etisalat Fitness Fest said: "The Superheroes 5k Family Fun Run, Walk & Ride is a great way to involve the whole family in an event that encourages a fit and healthy lifestyle in a non-competitive environment.  Children can run, walk or ride (scooters, bikes, skateboards and rollerblades are all allowed) the 5K, making this exceptional fun. Children love to dress up and act as their favourite superheroes and bringing this together with the theme of Etisalat Fitness Fest, we are catering to the whole family."
A number of prizes will be awarded after the fun run including the top three best costumes, the three loudest families having the most fun, the best dressed family and the first family to finish the race.
Other fun activities for families to enjoy are: the E-sports Kids Fitness Area, slot fire racing, bubble football, snook ball, Ultimate FITT youth games, Cycle Tots Challenge, cricket nets for practicing, Lee Hurford boxing academy, Rock Republic climbing wall and a cycling and a golfing simulator.
Fitness challenges such as the BIZLITE 10K run, strength challenge, the cycling challenge, Against Graviti Obstacle Course, the UAE's fastest man and woman competition and the UAE's strongest man and woman competition are all available for adults.
One of the main attractions on display at the Fitness Expo is the CRYO Cool Zone.  "As a leading health spa facility in the region, CRYO is thrilled to be taking part in the inaugural Etisalat Fitness Fest," said Benny Parihar, Partner, CRYO.
"Cryotherapy offers multiple benefits not just for athletes but for people from all different walks of life.  We believe that the Etisalat Fitness Fest is an amazing platform to educate people about the benefits of cryotherapy.  Not only is the treatment beneficial to athletes because of the boost to overall performance it provides, it's also the perfect treatment for anyone who is looking to kick-start a weight loss programme or a healthier lifestyle."
Other exhibitors include: Against GraviTi, Al Yousef Sports Equipment, BeSport Bike Shop, Bonk Breaker, Dinner Time, E-Sports, Fitness 360, Fitness First, Futuro, Gravity Calisthentics Gym, HM Fitness Centre, Jumpboxx, Le Coq Sportif, Lee Hurford Boxing Academy, LightWhey, Reebok, Skechers, Stables Fitness Centre, Swiesner Trading LLC Aerolift, Talise Fitness, Tilted Halo, Total Elliptic, Train Strength & Fitness and Viva Fit.
More information on the Etisalat Fitness Fest is available at www.dubaifitnessfest.com, while details on the MEFIT Health & Fitness Summit can be found at www.mefitpro.com.