Etihad Airways and Jet Airways hosted another successful round of the Manchester City Football Coaching Clinics in India this week.
The coaching clinics, which featured the prestigious Barclays Premier League trophy, took place on Monday 2, Tuesday 3, and Wednesday 4 March in Kolkata at the Bidhan Nagar Municipal Sports Complex.
They then moved to Mallya Aditi International School in Bengaluru, taking place today, Thursday 5, and tomorrow, Friday 6 March.
More than 900 youngsters attended the coaching clinics in the two locations, including those from Magic Bus, the sporting and educational charity which supports children from under-privileged backgrounds.
The aim of the clinics is to provide youngsters with comprehensive football training in a fun atmosphere with emphasis placed on teamwork and communication, led by five Manchester City Football Club coaches.
Neerja Bhatia, Etihad Airways' India Country Manager, said: "Etihad Airways is proud to use its partnership with Manchester City Football Club to bring the coaching clinics to India once again.
"The children will benefit from the quality expertise of the coaches and hopefully will take away many positive messages including the need to live a healthy lifestyle and work together to achieve their goals.
"It's wonderful to include the team from Magic Bus in the Manchester City Football Coaching Clinics. This experience, as well as all the other work carried out by Magic Bus, makes such a difference to the lives of thousands of young people in India."
Gaurang Shetty, Senior Vice President, Commercial, said: "We are delighted to work with our partners at Etihad Airways to host the Manchester City Football Coaching Clinics in Kolkata and Bengaluru.
"As a leading Indian brand it's important that Jet Airways supports health and wellbeing, especially in youngsters. The clinics offer a fabulous balance of sport and fun and we're certain the children will enjoy every minute."
Matthew Spacie, founder of Magic Bus said: "We are extremely grateful to Etihad Airways and Jet Airways for hosting the Manchester City Football Coaching Clinics this week.
"We are positive that this training will go a long way towards giving our children an exposure to world class coaching."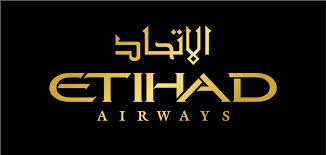 About Etihad Airways
Etihad Airways began operations in 2003, and in 2014 carried 14.8 million passengers. From its Abu Dhabi base, Etihad Airways flies to 111 existing or announced passenger and cargo destinations in the Middle East, Africa, Europe, Asia, Australia and the Americas. The airline has a fleet of 111 Airbus and Boeing aircraft, and more than 200 aircraft on firm order, including 70 Boeing 787s, 25 Boeing 777-X, 62 Airbus A350s and nine Airbus A380s.
Etihad Airways holds equity investments in airberlin, Air Serbia, Air Seychelles, Aer Lingus, Alitalia, Jet Airways and Virgin Australia, and is in the process of formalising an equity investment in Swiss-based Etihad Regional, operated by Darwin Airline. Etihad Airways, along with airberlin, Air Serbia, Air Seychelles, Alitalia, Etihad Regional, Jet Airways and NIKI, also participate in Etihad Airways Partners, a new brand that brings together like-minded airlines to offer customers more choice through improved networks and schedules and enhanced frequent flyer benefits.  For more information, please visit: www.etihad.com