From Process to rescheduling of NCLEX-RN exam
National Council Licensure Exam n is dedicated for providing nurse license and certificate which is consistent with the current practice. It includes certain exams for nursing practices and provides knowledge to make nursing judgments. NCLEX-RN is a registered nurse exam which tests your knowledge, thinking skills and ability of a nurse. It is the first step towards the practice of nursing. Those who have completed their degree in nursing can opt to take NCLEX-RN exam. The exam is organized by the National Council of State Boards of Nursing and it is conducted through an interactive system i.e. computerized adaptive testing.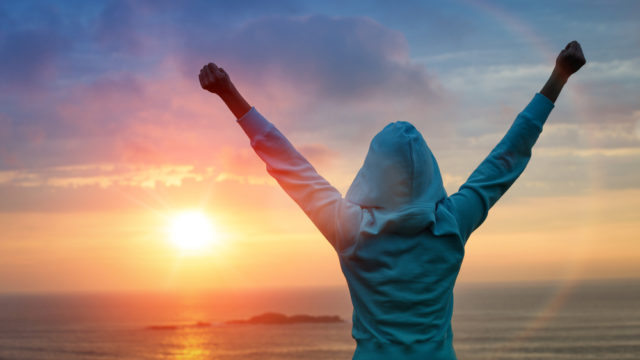 Process for registering the form:
For registration, send an application to the regulatory body or board of nursing where you want to register yourself.
For NCLEX-RN exam fulfill all the eligibility criteria of the regulatory board.
Create an account to register for appearing in NCLEX-RN exam.
Pay the exam fees through online payment.
The regulatory board will confirm the eligibility through ATT letter (authorization to test).
Now, you can schedule your exam in 2 ways:
Via Online – You can login by using username and password and schedule your exam date. You have to check that the date should be within the dates of your ATT.
Via phone – Through live chat operators you can schedule your exam or can contact to the number provided on the website.
NCLEX-RN exam format
NCLEX-RN is a computer based exam which consists of multiple choice questions. There are several types of questions like fill in the blanks, put the options in a proper sequence and identify the correct area on a picture. Images, chart, graphs and audio clip can be used in questions.
The question paper contains maximum 265 questions and you have to attempt minimum 75 questions. The maximum time limit for attempting paper is 6 hours. After 2 hrs 30 minutes a break of 10 minutes is provided and another optional break of 4 hours after the commencement of exam is given to you. A candidate has 3 attempts to pass NCLEX-RN exam.
Content of the exam
NCLEX-RN exam has 5 step processes. Every question comes under one of the following categories:
Assessment
Analysis
Planning
Intervention and implementation
Evaluation
The topics that are covered in NCLEX-RN exam are as follows:
Physiological test – This section contains major questions that are related to surgery and medical care, growth and development of a child, childhood traumas, infectious diseases of children and birth abnormalities.
Safe environment – It includes questions related to the safety issues of patients, safety measures to prevent injuries, special safety measures for patients who are psychiatric and infectious patients. It also includes the questions related to laboratory test, nursing procedures and legal issues of nursing.
Health promotion – The questions contains birth control measures, pregnancy, labor and delivery of a child. How to care a newborn baby, their growth and development. The signs and symptoms of pregnancy, their complications, development of fetus and pregnancy related process.
Psychosocial – The psychiatric issues with the patients, mental disorders, personality disorders and their therapy. It covers 6- 12% of exam and includes mental health concepts, stress management, chemical dependency, family dynamics.
Tips for appearing NCLEX-RN exam
For passing NCLEX-RN exam, critical thinking skills are needed. Many times you can feel that every option is correct but through practice you will be able to answer the questions quickly and correct. Some questions need accuracy which can be done by learning the symptoms of a disease, lab values and side effects of drugs.
NCSBN website will show each and every detail related to NCLEX-RN practice exam questions that will help to know the pattern of the exam, type of questions, topics covered in the exam.
The practice test will help to clear the exam. Take plenty of practice tests, find valid exam dumps as they focus on the root of the questions and don't contain any irrelevant details. Many questions are tricky but can be solved through practice. Simply focus on the main part of the question. Use guide books for preparation as they are of great help also.
Reach the exam center before 30 minutes with the original ATT letter and a proper ID. Try to eat the food before going for the exam as the hunger or thirst won't disturb you in between the exam.
The questions will test your skills so read each and every question carefully and try to visualize each situation. You have to visualize the actual work situation and then answer them. Try to stay cool and calm.
If you pass the exam you will get a mail after 1-2 week of the exam. If you don't pass, then NCLEX candidate performance report will be sent to you. It is a document which shows how a candidate has performed in the exam and it will act as a guide for you to prepare yourself for the further attempt.
Rescheduling the exam
Contact the regulatory board and inform them about the retake of exam. As per NCSBN policy, there should be a gap of minimum 45 days between the exams.
Re Register yourself with the site and again follow the same procedure and pay the fees.
A new ATT will be sent to you.
Now, schedule your exam.
NCLEX-RN exam provides registration to become a nurse. This article provides a detailed list of this exam. It provides a certificate so that you can work in any country and apply your skills and knowledge in the nursing field.
1