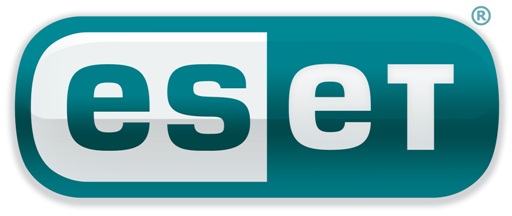 Expands Employee base, Techno-Commercial People, across Lucknow, Chandigarh, Jaipur, Patna and Gawahati. TCPs will give continues Training Periodically to Partners.
BANGALORE / MUMBAI, India – March 5, 2014
ESET, global provider of security solutions for businesses and consumers, appoints Techno-Commercial People (TCP) across Lucknow, Chandigarh, Jaipur, Patna and Gawahati to spread its presence across PAN. TCPs are specially trained employees of ESET responsible for training ESET partners and solving partner's technical issues which come up in their region. They are responsible for providing quick help to the partners.
ESET believes that channel partners should be updated with the technology and understand the problems faced by the client, in order to provide better solutions. ESET is providing multiple support and training to its partners through its TCPs to enhance the knowledge on the malware trends and keep them updated on recent threats, by sending threat reports on monthly basis.
Apart from the representatives in Delhi, Mumbai, Kolkata, Chennai and Bangalore, ESET has appointed TCPs in Lucknow – who will serve Lucknow, Uttar Pradesh and parts of Uttarakhand; Chandigarh – who will serve Chandigarh, Punjab, Harayana, J&K, Himanchal & parts of Uttarakhand; Jaipur – who will serve Rajastan; Patna – who will serve Bihar and Jharkhand, and lastly Gawahati – who will serve Assam and NE States. ESET is planning to appoint more partners other regions soon.
Mr Pankaj Jain, Director at ESET India said, "The idea of introducing TCPs across India is to provide swift support to partners when needed. TCPs are like knowledge centers, they have all the required insights on the products, its technical strengths and the recent security threats effecting the systems and networks. They will closely work with ESET channel partners to enrich and enhance quality sales across the markets. Partners have appreciated this support provided by ESET and have encouraged us to introduce these across all regions."
About ESET
Founded in 1992, ESET is a global provider of security solutions for businesses and consumers. ESET's flagship products ESET NOD32 Antivirus, ESET Smart Security and ESET Cyber security for Mac are trusted by millions of global users. ESET NOD32 Antivirus holds the world record for the number of Virus Bulletin "VB100" Awards, and has never missed a single "In-the-Wild" worm or virus since the inception of testing in 1998.
The Company has global headquarters in Bratislava (Slovakia), with regional distribution headquarters in San Diego (U.S.), Buenos Aires (Argentina), and Singapore. ESET has malware research centers in Bratislava, San Diego, Buenos Aires, Prague (Czech Republic), Krakow (Poland), Montreal (Canada), Moscow (Russia), and an extensive partner network in 180 countries.
In India ESET products are exclusively supplied and supported by "ESS Distribution Pvt Ltd".  The sales of ESET products are executed through the Channel Partners across India. Website: www.esetindia.com