Bangalore, 18 September 2013 – ERP 9 for BlackBerry, the latest application for the Tally software series is now available on the BlackBerry® World™ storefront giving existing Tally.ERP 9 customers enhanced business capabilities on their BlackBerry® smartphones.  ERP 9 for BlackBerry offers real-time access to critical business information on Tally.ERP 9 through Tally.NET framework.
With all the features required for high-performance business management, Tally.ERP 9 customers with a BlackBerry smartphone will not need to make frequent calls to their accounts team for information. Customers will receive instant and important financial updates for modules like creditors, debtors, bank balance, top 10 customers, inventory status and more, directly on their BlackBerry smartphone.
The app provides instant access to customer information including concerned person, email id and contact information amongst other details. Users will also be able to make a call from the customer information accessible from creditors and debtors module.
Mr. Vikash K. Agarwal, President, Tally Solutions (P) Ltd. said, "In today's world, instant access to information is very vital and enterprise mobility using smartphones has become a business necessity. At Tally, we continuously strive to make the lives of our customers simpler and this includes bringing mobility solutions into the country. We are very happy that BlackBerry shares this vision of ours and has taken this initiative with aggression. With ERP 9 for BlackBerry now being available for BlackBerry smartphones, customers will be able to leverage the tremendous potential of Tally.ERP 9 on the move."
Commenting on the announcement, Mr. Hitesh Shah, Director Commercial Business for India at BlackBerry said, "BlackBerry smartphones have always been about empowering business customers, and Tally being an important tool used across industries is a welcomed addition. The availability of ERP 9 for BlackBerry provides more value to business customers by giving them the opportunity to make important and timely decisions while on the go."
With Trusted Remote Access, Audit & Compliance Services, an Integrated Support Centre and Security management, Tally.ERP 9 is a complete product that retains its original simplicity yet offers comprehensive business functionalities such as Accounting, Finance, Inventory, Sales, Purchase, Point of Sales, Manufacturing, Costing, Job Costing, Payroll and Branch Management along with capabilities like Statutory Processes, excise and other functions.
Key benefits of Tally.ERP 9:
Simplifies business processes while delivering a host of unmatched functionalities
Adapts to the way businesses work with an intuitive interface
Ensures business continuity even in  unforeseen and exceptional situations
Offers solutions to real life business problems
Ensures businesses perform more in the same amount of time
ERP 9 on BlackBerry is now available on BlackBerry® World™ BlackBerry® OS and BlackBerry® 10 smartphones.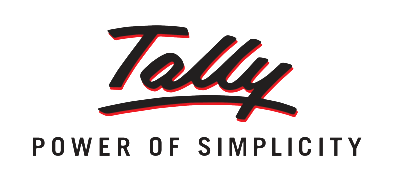 About Tally Solutions (P) Ltd.
Tally Solutions is a 26-year-old company known for India's most used business management software product. Today, Tally's products serve millions of users across industries in nearly 100 countries. Support and services, including customisation and integration, are delivered to customers via a network of over 25,000 experienced partners. With a 400+ strong R&D team future-proofing the product, Tally.ERP 9 continues unchallenged as the simplest to deploy, learn and use ERP product
For more details, visit www.tallysolutions.com