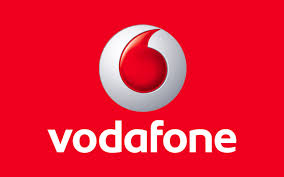 Also download and enjoy free 3 months subscription of Vodafone Play – your one window to the world of entertainment
Mumbai, September 26, 2016: Vodafone India, one of India's largest telecommunications services providers, today launched an unbelievable data offer for customers connecting to Vodafone SuperNet™ with a new 4G handset this festive season. With Vodafone SuperNet™ customers can now pay for 1 GB and get 9GB additional free. As a result, a customer connecting with a new 4G handset can now enjoy 10GB data at the cost of just 1 GB for up to 3 months. This is being offered in circles where Vodafone offers its own 3G/4G service and can be availed by both prepaid and postpaid customers till December 31, 2016.
Announcing the launch of this one of a kind 1+9 data offer, Sandeep Kataria, Director – Commercial, Vodafone India said, "At Vodafone, we have always believed in providing the best value to our customers while surprising them with delightful offers. With the festive season approaching, we are giving a greater reason to customers to upgrade to 4G handsets. With this offer, we are encouraging new 4G handset users to enjoy the Vodafone SuperNet™ experience to the fullest and explore the wonders of the internet in a truly worry-free manner.
Vodafone also offers free subscription to TV, Movies & Music on VODAFONE PLAY – your one window to the world of entertainment. The offer is valid till December 31, 2016. Vodafone customers can use this opportunity to download and enjoy the vast entertainment options provided on Vodafone Play. It is a leading entertainment destination with 100+ Live TV channels, over 18000 movies and TV show titles and a wide range of all genres of music, in partnership with HUNGAMA PLAY and HOOQ.
The additional data provided on these packs will make the Internet more affordable for customers who use mobile internet in a limited way and encourage first time users to come online. It will also enable existing users of data enjoy their mobile internet experience further by staying online longer and accessing more of their favorite content.
To make data more accessible and relevant, Vodafone has been hand holding customers to use mobile internet and educating current and potential users about how internet can add significant value to them. Vodafone is also building content partnerships, simplifying pricing, educating retailers and offering choice to customer basis their interests and consumption patterns.
To avail the benefits of the 1+9 data offer, customers are invited to access www.vodafone.in/smartoffers where they will be provided with the complete set of information regarding this offer.
Terms and conditions:
Delhi, Mumbai, Kolkata – 9GB 4G data if the subs recharges with 1GB or above Pack (usage on 4G network only)
Uttar Pradesh (West), Uttar Pradesh(East), Haryana, Karnataka, Gujarat, West Bengal ,Kerala , Tamil Nadu , Maharashtra & Goa, Assam, North East states, Rajasthan – 9GB 3G data if the subs recharges with 1GB or above Pack only in night from 12 AM till 6 am (usage on 4G handset only)
New 4G Smartphone means a 4G Smartphone that was not used on the Vodafone network in the last 6 Months
Applicable with packs of 1GB or above (Rs250 and above) with a minimum 28 days validity. Multiple offers cannot be combined.
For detailed Terms & Conditions please refer www.Vodafone.in
About Vodafone India
Vodafone India is a 100% fully owned subsidiary of the Vodafone Group Plc. with operations across the country serving over 200 million customers (over 107 million in rural areas). Commencing operations in 2007, Vodafone is today India's largest foreign direct investor, with a robust, award winning business and committed for the long term. Vodafone Business Services serves the needs of enterprises and government by providing total telecommunications (Voice and Data) solutions across mobility and wireline platforms. Our mobile wallet, M-Pesa is a unique and innovative money transfer service from Vodafone that fosters financial inclusion.
Committed to optimizing the near ubiquitous reach of mobile telephony to address national developmental priorities, the Vodafone Foundation partners is actively engaged in community development initiatives especially in the domains of m-Women, m-Agriculture, m-Education and Disaster Relief. Building on its global experience and expertise, an outreach across India and offering a comprehensive portfolio of technologies- 2G, 3G & 4G, Vodafone is uniquely positioned to actualize the vision of Digital India
Globally, Vodafone is one of the world's largest telecommunications companies and provides a range of services including voice, messaging, data and fixed communications. Vodafone has mobile operations in 26 countries, partners with mobile networks in 57 more, and has fixed broadband operations in 17 markets. As of 30 June 2016, Vodafone had 465 million mobile customers and 13.7 million fixed broadband customers. For more information, please visit: www.vodafone.com.
Follow us on twitter @Vodafone IN_News and visit www.vodafone.in