Doctors at Paras Bliss Hospital, Panchkula say parents must encourage healthy eating habits in children right from early years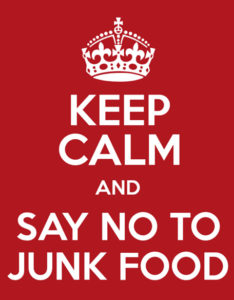 Panchkula, March 24/3/2017: Do you often pack chips, choco pies and potato fries into your child's tiffen?  Have burgers and pizzas become a regular part of your child's diet? If yes, you need to sit back and understand the possible repercussions of such foods on the long term health of your child.
India is the 3rd most obese country in the world. While the disease presently affects every age and income group, childhood obesity is of special concern. Doctors at Paras Bliss Panchkula have noted that co-morbid diseases like hypertension, diabetes, and cholesterol, which were once considered adult problems, are now being encountered among the pediatric population due to obesity.
According to global estimates by the World Health Organization (WHO), world over obesity has more than doubled since 1980. The scenario is no different in India: estimates suggest over 15 million children are obese, with the likelihood of children growing into obese adults. With the average calorie intake per individual rising among the middle class, obesity-related problems are hitting tier 2 and tier 3 cities as well.
"A child's eating habits get carried over into adulthood, so parents need to deal with this concern from an early age. Often, parents tend to pack quick junk foods into their children's tiffens. Often, we fall for their demands and do not hesitate in arranging quick trips to burgers and pizza parlours. Rising affluence and penetration of junk food culture into small town India has become a major cause of concern, with more and more children adopting unhealthy eating habits. One of the most common concerns of parents is that their child eats a lot of high-calorie, fried or instant foods, along with sweets such as chocolates, ice-creams, and pastries—essentially, junk food.    At the same time, limited playing spaces and green areas leave children with little option but to be glued to their video games and television sets," says Dr Gunjan Pannu, HOD Clinical Nutrition & Dietetics.
Dietary and physical activity-based behavioral patterns of children are generally influenced by families, communities, schools, so it is important to give them nutrition education, right from day one.
"Parents play a vital role in this. In the hustle and bustle today, parents are feeding their families more fast food and ordering food from restaurants due to their busy lives, which is contributing to rising obesity rates. These days, we are seeing an increased tendency to consume processed food, which contains a lot of trans-fat, sugar, and artificial ingredients. These foods end up satisfying children's taste buds, but not their nutritional needs", says Dr Gunjan Pannu, HOD Clinical Nutrition & Dietetics.
The fundamental cause of obesity and overweight is an energy imbalance between calories consumed and calories expended. Causes of this imbalance include an increased intake of energy-dense foods that are high in fat; and an increase in physical inactivity due to the increasingly sedentary nature of children who would rather be glued to the television than participate in outdoor activities.
People in India lack awareness about the nutritional contents of their food. It is important to educate them that food per se does not contribute to weight gain, calorie-rich food does. Obesity and malnutrition are problems that majority of parents have difficulty with. But, healthy-eating is futile if children remain idle.
"Parents need to educate their children about the nutritional value and the food pyramid by involving them in the kitchen and grocery shopping. Children need to understand why rather than being told 'no'. It is not just about eating healthily; it's a lifestyle that needs to be inculcated in children. Rather than relying solely on a healthy diet, parents should emphasize on healthier lifestyle, which includes their eating habits, physical exercise and sufficient sleep", added Dr Gunjan Pannu, HOD Clinical Nutrition & Dietetics.
Packing a healthy lunchbox is crucial in maintaining a child's healthy lifestyle. Parents should avoid giving children pocket money to buy their lunch or snacks from the school canteen, as he/she will most likely to choose unhealthy, fat-laden junk food. Instead, packing a healthy and nutritious lunchbox will ensure your child's healthy lifestyle. A box of fruits or a mix of nuts can be given for healthy snacking. Parents should learn innovative ideas to ensure that children don't come back home with an unfinished tiffin.
Medical faculty of Para Bliss hospital, Panchkula firmly believes that not just parental, but also school and community involvement in a child's well-being can ensure a healthy next generation. The hospital is working closely with stakeholders to spread nutritional awareness among children and parents alike.